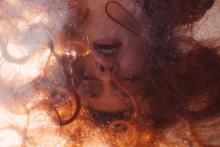 Photo: Marta Syrko
Location
Dutch National Opera & Ballet, Main Stage
Running time
2:25, incl. 1 intermission
Orwell's masterpiece transformed into an epic opera
A group of animals stages a rebellion on a dilapidated farm to free themselves from a tyrannical farmer, only to be subjugated to a new despot from their own ranks. A must-see world premiere: Orwell's timeless classic about a fight for freedom doomed to failure.
Photo: composer Alexander Raskatov | © Lionel Erpelding
Performance information
Opera in two acts, nine scenes and an epilogue
Sung in English
Libretto  Ian Burton
Musical direction  Bassem Akiki
Stage direction  Damiano Michieletto
Set  Paolo Fantin
Costumes  Klaus Bruns
Lighting  Alessandro Carletti
Choreography  Thomas Wilhelm
Dramaturgy  Wout van Tongeren, Luc Joosten
Old Major  Gennady Bezzubenkov
Napoleon  Misha Kiria
Snowball  Michael Gniffke
Squiller  James Kryshak
Boxer  Germán Olvera
Benjamin  Karl Laquit
Minimus  Artyom Krutko
Clover  Helena Rasker
Muriel Maya Gour*
Blacky  Elena Vassilieva
Mollie  NN
Pigetta (young actress)  Karl Laquit
Mr. Jones  Marcel Beekman
Mrs. Jones  Francis van Broekhuizen
*Dutch National Opera Studio
Netherlands Chamber Orchestra
Talent chorus of Dutch National Opera
Chorus master Edward Ananian-Cooper
Nieuw Amsterdams Kinderkoor (part of Nieuw Vocaal Amsterdam)
Children's chorus master  Anaïs de la Morandais
Composition and co-production by Dutch National Opera, Wiener Staatsoper and Teatro Massimo (Palermo)
Ticket prices
Check out the ticket prices per price category via the link below.
Order tickets
Loading tickets...
Netherlands Chamber Orchestra
Dutch National Opera has a long-standing and proud history with the Netherlands Philharmonic Orchestra | the Nether­lands Chamber Orchestra, which has been its main orchestra partner for the past 30 years. It is widely considered to be one of the best opera orchestras in the world.
© Anna van Kooij
Can't get enough of opera? Discover more than 2.584 hours of: