Welcome!
Step into the world of ballet and opera. We look forward to welcoming you back in our theatre. Click on the link below to view our programme.
FESTIVE SEASON 21/22 FULL OF HANS VAN MANEN INITIATIVES
During the past season - in which Hans van Manen celebrated his ninetieth birthday - various initiatives were developed alongside the Hans van Manen Festival: a documentary series, an exhibition and a book! Find all initiatives together here.

Can't get enough of opera and ballet? Discover more than 6.842 hours of:
opera and ballet fragments

ballet classes and singing lessons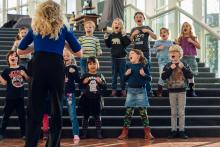 We love to share our love for opera and ballet with as many people as possible. We create performances and organize activities in which children, teenagers and families can experience the magic of opera and ballet.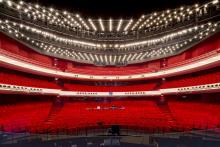 Support Dutch National Opera & Ballet
Dutch National Opera & Ballet is home to many singers, dancers and creators. Everything that can be seen on our stage is made in-house. Become a donor and experience it yourself!
Dutch National Opera & Ballet thanks