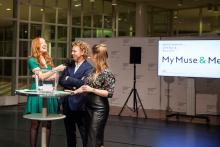 My Muse & Me
More opera & ballet (for less)
My Muse & Me is opening the doors of Dutch National Opera & Ballet to everyone aged between 16 and 35! As a member, you will receive a discount on tickets and be invited to great events related to the productions by Dutch National Opera and Dutch National Ballet.
What is My Muse & Me? (video is in Dutch)
How to Muse
Are you new to My Muse & Me, thinking about joining, or a member who needs clarification on how My Muse & Me works? Follow the link below for more information.
Photo: Marc Haegeman
The Sleeping Beauty (2022)
My Muse & Me selection
The special My Muse & Me selection is listed below, and you can order tickets right away! Just log in with the e-mail address linked to your My Muse & Me account to access your exclusive discount.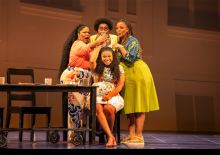 Blue (2022) | Photo: Clärchen and Matthias Baus
Selection
First season half
Regnum (Shadows, 2022) | Photo: Michel Schnater
Selection
Second season half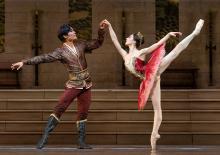 Raymonda (2022) | Foto: Marc Haegeman
Selectie
Eerste seizoenshelft
La traviata (2021) | Foto: Monika Rittershaus
Selectie
Tweede seizoenshelft
Youths up to 35 can attend all OFF performances (Animal Farm, Perle Noire en Ändere die Welt!) for only € 20,00 (excluding booking fee).
* For this performance, you can purchase two tickets. Introduce a visitor to opera or ballet by bringing them along! Your guest(s) must be within My Muse & Me's age range (between 16-35 years old).
My Muse & Me activities
For all the performances included in the My Muse & Me selection, we organise an introduction and a drink in the interval.