Location
Dutch National Opera & Ballet, Main Stage
Running time
3:30, incl. 1 intermission

Season 23/24: the final part of the trilogy: Roberto Devereux!
After Anna Bolena and Maria Stuarda, the third and final part of the Tudor trilogy will be staged at Dutch National Opera & Ballet from 18 April to 6 May 2024: Roberto Devereux
Anna Bolena: the price of the crown
'Success, Triumph, Delirium!' – exclaimed the audience at the 1830 premiere of Anna Bolena in Milan. The opera about the tragic fate of the English queen marked one of the most impressive moments in the career of the bel canto composer Donizetti. With his magnificent, melodious music, he transformed historical facts into a world of intense emotions, deeply moving to this day.
Performance information
Libretto  Felice Romani
Musical direction  Enrique Mazzola
Stage direction  Jetske Mijnssen
Set design  Ben Baur
Costumes  Klaus Bruns
Lighting design  Cor van den Brink
Choreography  Lilian Stillwell
Dramaturgy  Luc Joosten
Enrico VIII  Adrian Sâmpetrean
Anna Bolena  Marina Rebeka
Giovanna Seymour  Raffaella Lupinacci
Lord Riccardo Percy  Ismael Jordi
Lord Rochefort  Frederik Bergman **
Smeton  Cecilia Molinari
Signor Hervey  Ian Castro*
* Dutch National Opera Studio
** Alumni Dutch National Opera Studio
Dancers  
Alaaeddin Baker, Suzanne de Bekker, Alina Fejzo, Sho Nakasatomi,  Renzo Popolizio, Ismael Del Valle Espinosa, Carolina Verra, Demi Wals, Facundo Ebenegger (reserve), Marta Bianchi (reserve) 
Child extras
Mila Gelders, Yara Swaab 
Orchestra  Netherlands Chamber Orchestra
Chorus  Chorus of Dutch National Opera
Chorus conductor  Klaas-Jan de Groot
Coproduction with Palau de les Arts Reina Sofia (Valencia) and Teatro di San Carlo (Naples)
Lyrical tragedy in two acts (1830)
Sung in Italian
Rave reviews
In the media
11 May
Rarely have I seen the audience explode in such applause as after the final chord ... Go see and hear it!
11 May
The highlight is Marina Rebeka in the title role. Her soprano is sleek, radiant and athletic, her stage presence incredibly powerful.
11 May
An extremely nuanced and sophisticated production by Jetske Mijnssen ... Mijnssen gives her staging a psychological structure with striking details, and it works fantastically well.
11 May
Marina Rebeka's technique is amazing and you can listen to her smooth voice for hours. She is the ideal bel canto diva.

11 May
The performance of this complicated opera is of an overwhelming, but very subdued beauty ... Enrique Mazzola makes the Netherlands Chamber Orchestra thunder and then whisper very delicately and softly.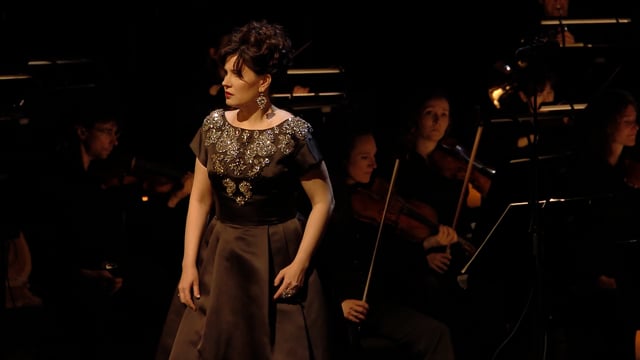 Netherlands Chamber Orchestra
For more than 30 years, The Netherlands Philharmonic Orchestra | The Netherlands Chamber Orchestra has been the primary orchestral partner of Dutch National Opera. It is counted among the best opera orchestras of the world. The Concertgebouw in Amsterdam is the main podium for the orchestra's concerts. In addition to the programmes with chief conductor Lorenzo Viotti and Gordan Nikolić (musical director of The Netherlands Chamber Orchestra), the orchestra works with internationally renowned guest conductors and soloists, as well as with a new generation of excellent musicians.
Scene from Anna Bolena | © Ben van Duin
Scene from Anna Bolena | © Ben van Duin
Scene from Anna Bolena | © Ben van Duin
Scene from Anna Bolena | © Ben van Duin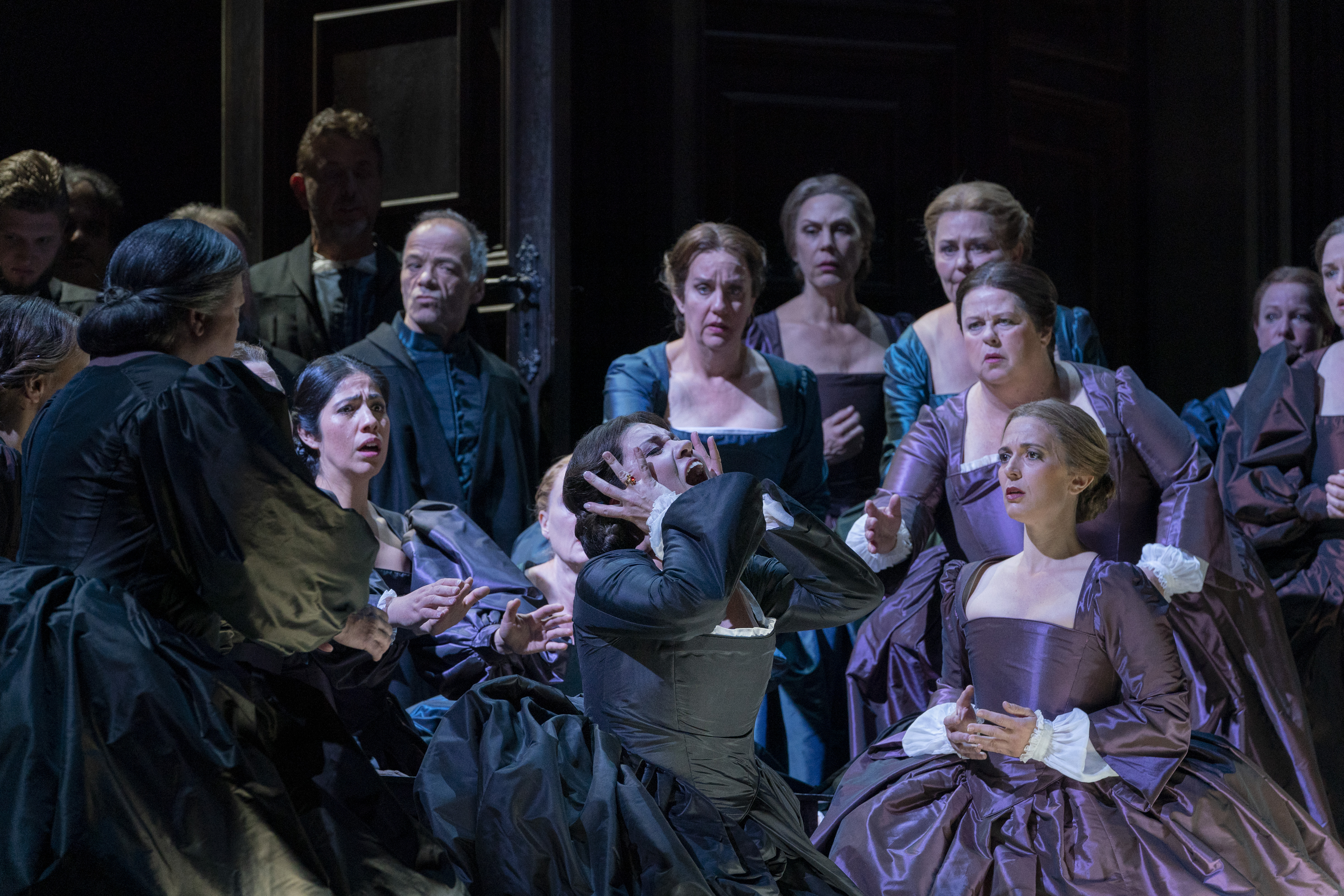 Scene from Anna Bolena | © Ben van Duin
Scene from Anna Bolena | © Ben van Duin
Scene from Anna Bolena | © Ben van Duin
Scene from Anna Bolena | © Ben van Duin
Scene from Anna Bolena | © Ben van Duin
Scene from Anna Bolena | © Ben van Duin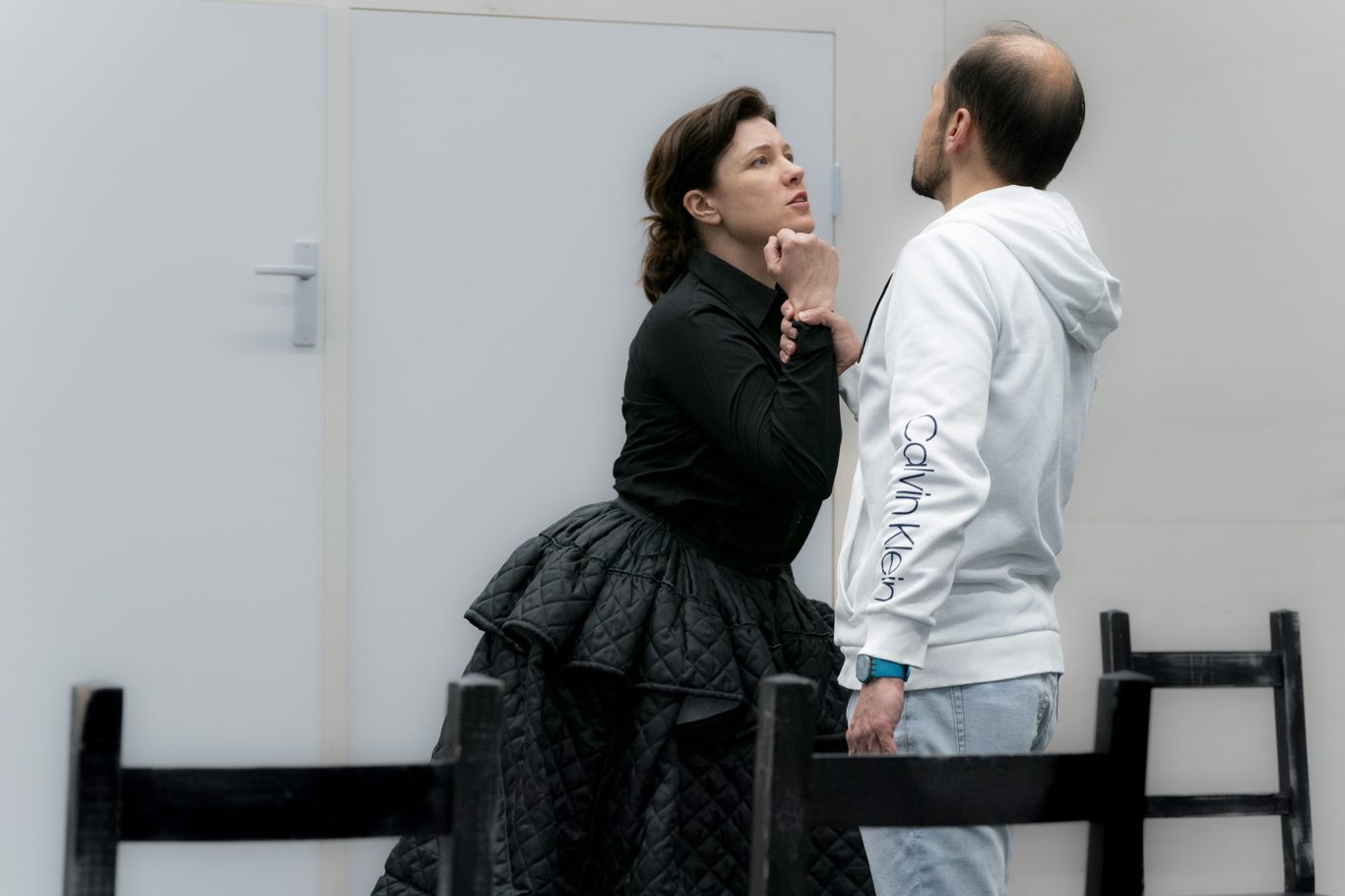 Rehearsal Anna Bolena | Marina Rebeka and Adrian Sâmpetrean | © Ben van Duin | © Ben van Duin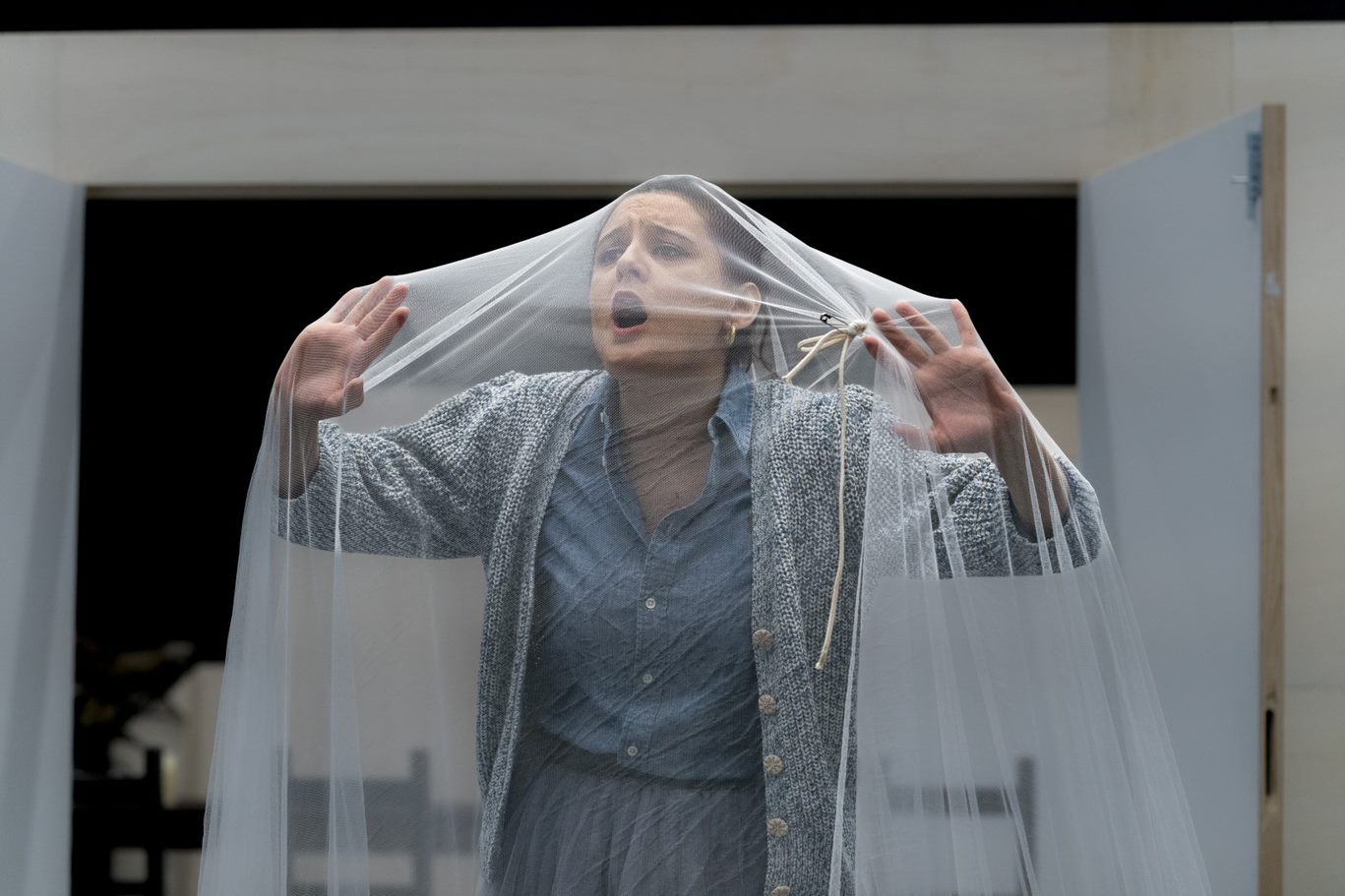 Rehearsal Anna Bolena | Raffaella Lupinacci | © Ben van Duin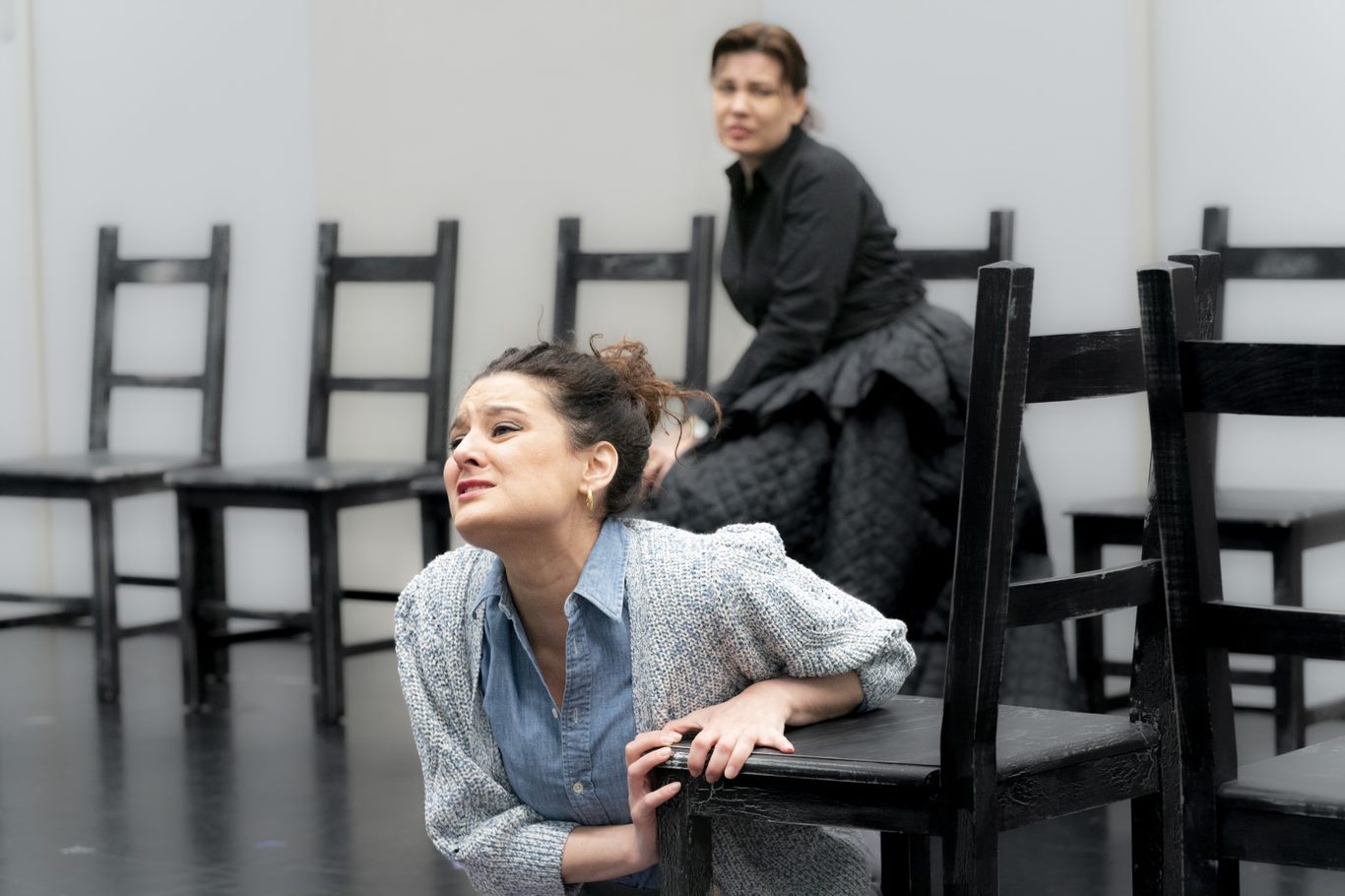 Rehearsal Anna Bolena | Raffaella Lupinacci and Marina Rebeka | © Ben van Duin
Rehearsal Anna Bolena | Ian Matthew Castro | © Ben van Duin
Rehearsal Anna Bolena | Ismael Jordi, Adrian Sâmpetrean and Marina Rebeka | © Ben van Duin
Rehearsal Anna Bolena | Ismael Jordi and Marina Rebeka | © Ben van Duin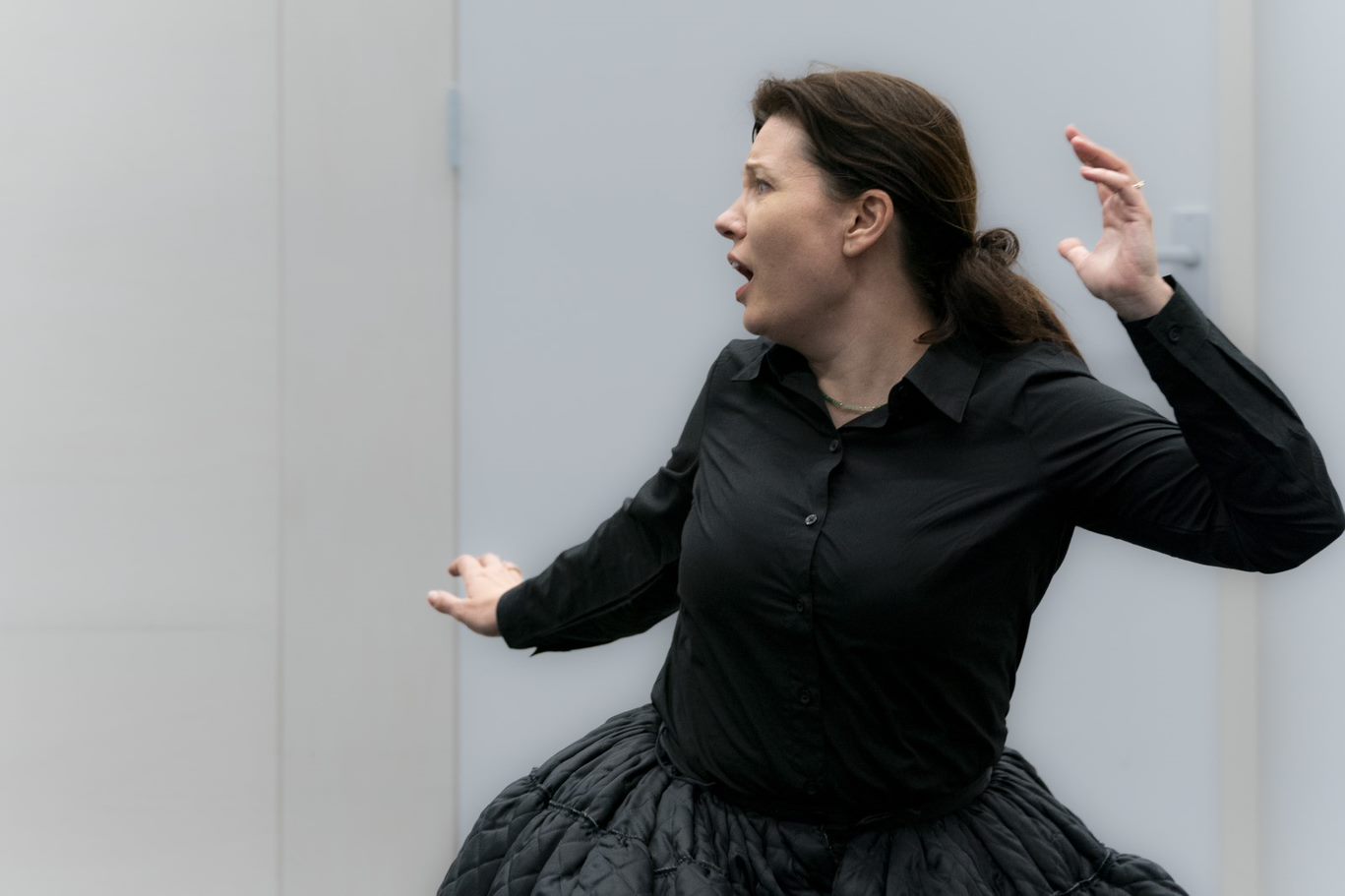 Rehearsal Anna Bolena | Marina Rebeka | © Ben van Duin
Rehearsal Anna Bolena | Adrian Sâmpetrean | © Ben van Duin
Rehearsal Anna Bolena | Marina Rebeka and Raffaella Lupinacci | © Ben van Duin
Rehearsal Anna Bolena | Marina Rebeka and Ismael Jordi | © Ben van Duin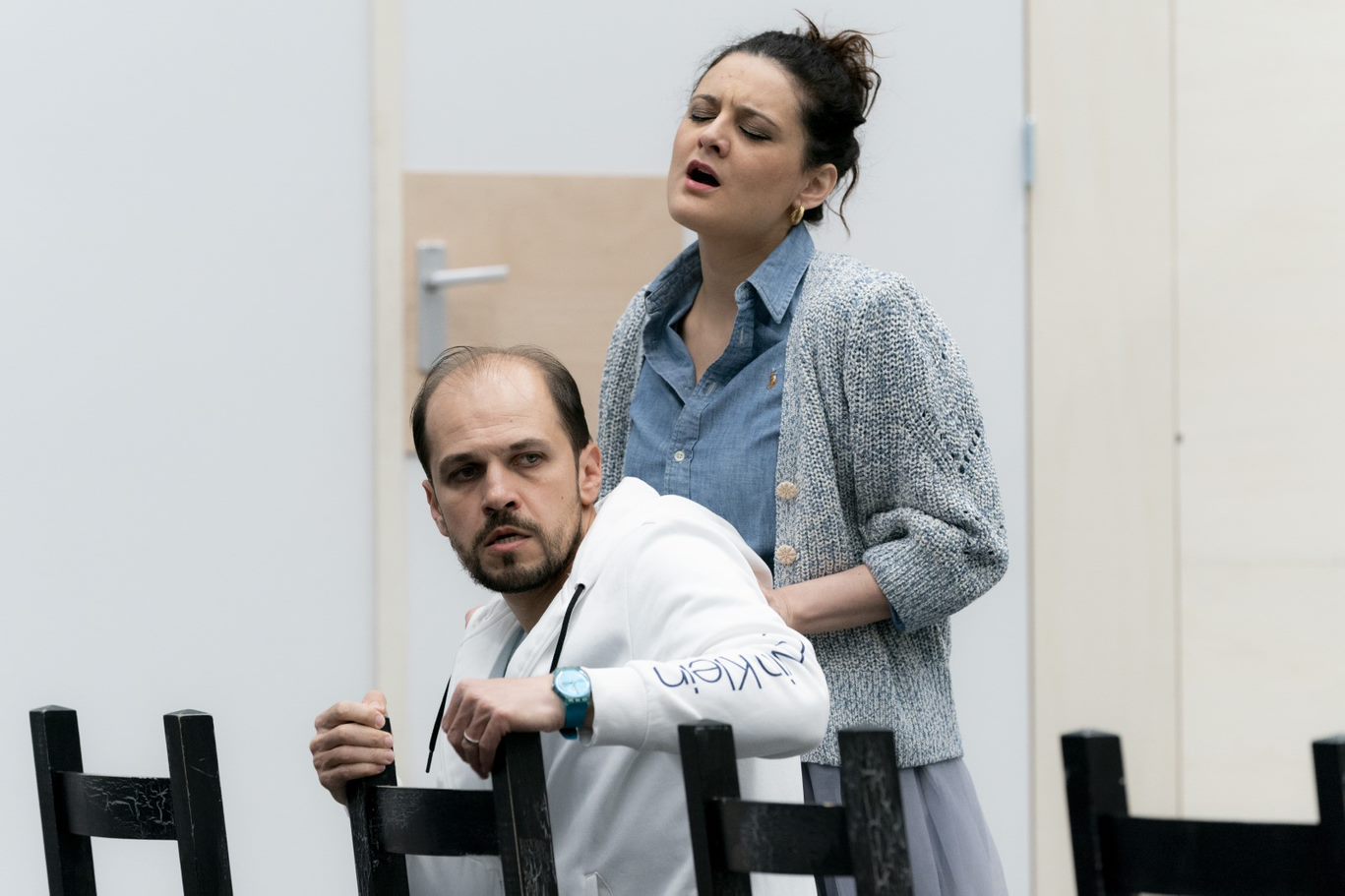 Rehearsal Anna Bolena | Adrian Sâmpetrean and Raffaella Lupinacci | © Ben van Duin
Rehearsal Anna Bolena | director Jetske Mijnssen and Ismael Jordi | © Ben van Duin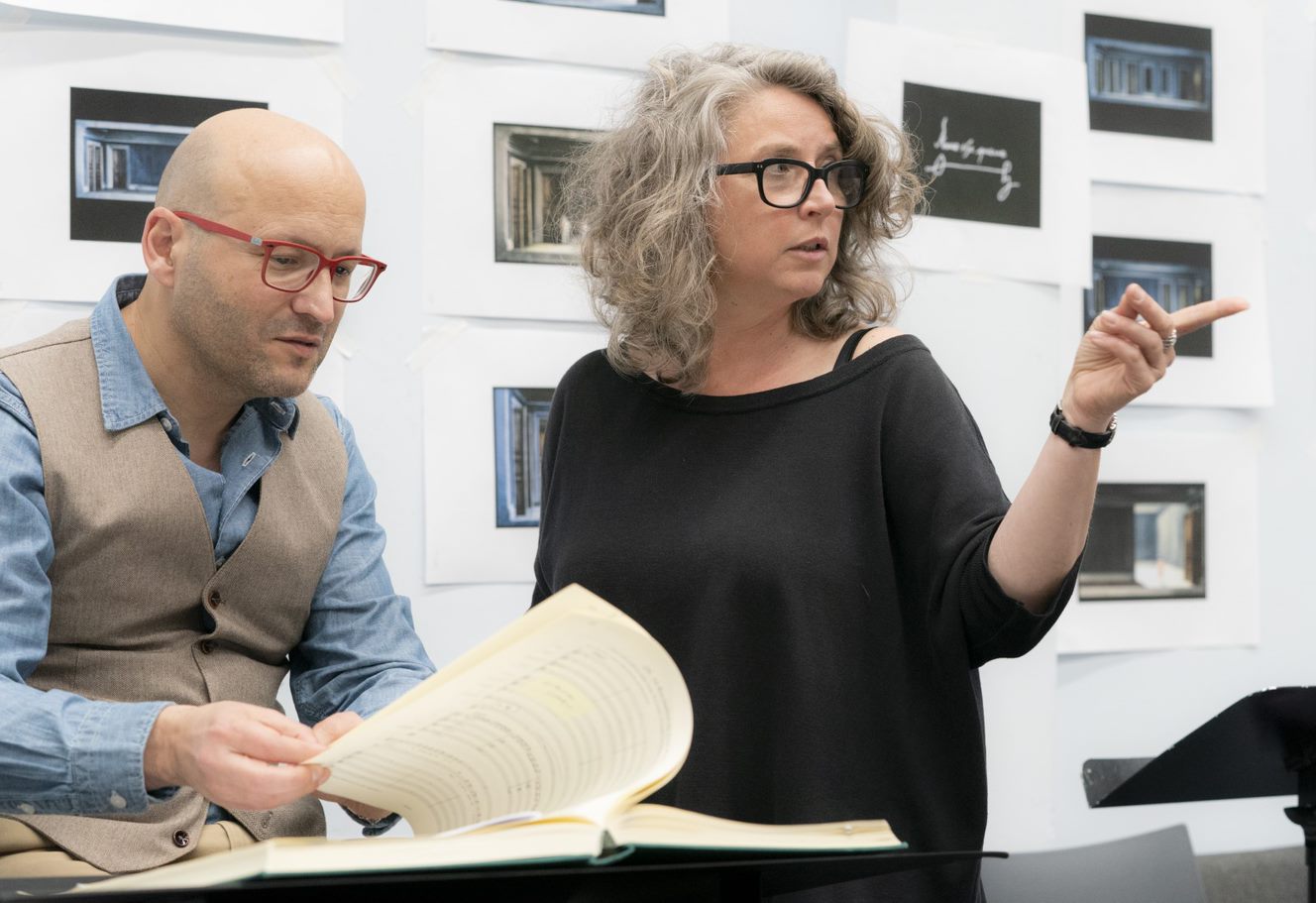 Rehearsal Anna Bolena | conductor Enrique Mazzola and director Jetske Mijnssen | © Ben van Duin
Can't get enough of opera? Discover more than 2.584 hours of:
arias and scenes

behind-the-scenes videos

interviews & articles