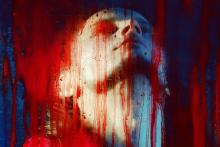 Photo: Marta Syrko
Dutch National Opera & Ballet
Oedipus Rex / Antigone
Igor Stravinsky (1882-1971) / Samy Moussa (1984)
Location
Dutch National Opera & Ballet, Main Stage
Running time
1:35, no interval

Compelling classical tragedies in modern form
These two works – Stravinsky's Oedipus Rex (1927) and Samy Moussa's world premiere Antigone (2020) – are all about crime and punishment. This new production by the top British choreographer and director Wayne McGregor brings together the worlds of classical tragedy, modern dance and music from the twentieth and twenty-first centuries.
Photo: Marta Syrko
Start of ticket sales
General ticket sales for Oedipus Rex / Antigone start on 24 August 2023 at 12.00 midday. Want to make sure you don't miss this moment? Then sign up for the ticket alert, and we'll send you a reminder as soon as ticket sales begin.
Opera and ballet join forces for the opening of the Opera Forward Festival
Performance information
Musical direction  Erik Nielsen
Choreography and stage direction  Wayne McGregor
Set and costume design  Vicki Mortimer
Lighting design  Lucy Carter
Video design  Akhila Krishnan
Dancers  Dutch National Ballet
Oedipus Rex
Opera-oratorio
Sung in Latin
Libretto Jean Cocteau, based on Sophocles' Oedipus Rex
Oedipus  Sean Panikkar
Jocaste  Sarah Connolly
Creon  Bastiaan Everink
Tiresias  Rafal Siwek
Antigone
World premiere
Sung in Ancient Greek, composed for women's chorus and orchestra
Libretto
Samy Moussa in collaboration with Niall Potter
Based on texts by Aeschylus, Apollodorus, Empedocles, Euripides, Philostratus of Lemnos and Sophocles
Netherlands Philharmonic Orchestra
Chorus of Dutch National Opera
Chorus master Edward Ananian-Cooper
Co-commission and co-production with Den Norske Opera (Oslo). Antigone: Co-commission with Festival de Lanaudière (Canada).
Order tickets
General ticket sales start on 24 August 2023 at 12.00 midday.
Loading tickets...
Photo: Pål Hansen
Wayne McGregor on Oedipus Rex / Antigone
Wayne McGregor, director and choreographer, on Oedipus Rex / Antigone
Can't get enough of opera and ballet? Discover more than 6.842 hours of:
opera and ballet fragments

ballet classes and singing lessons 

behind the scenes videos