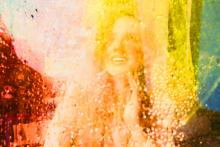 Photo: Marta Syrko
Location
Dutch National Opera & Ballet, Main Stage

Family production about the power of imagination (8+)
Operetta Land doesn't exist. It's an imaginary place, with imaginary people, who have imaginary adventures and burst into song at every turn. And yet, once you have set foot in Operetta Land, you'll never want to leave. Come see for yourself if you don't believe us…
Photo: Steef de Jong in his Studio | © Kim Krijnen
Performance information
Concept and performance  Steef de Jong
Text  Paulien Cornelisse and Steef de Jong
Music  Johann Strauss Jr., Jacques Offenbach, Arthur Sullivan, and others,
arrangements by Marijn van Prooijen
Musical direction  Lorenzo Viotti and Aldert Vermeulen
Stage direction  Steef de Jong
Co-direction  Maria Lamont
Set design & costumes  Steef de Jong
Lighting design  Cor van den Brink
Dramaturgy  Laura Roling
Team Groots en Meeslepend  Ina Veen, Stephan Nelissen, Willy Veen
De verzinner, Lady Kant, Venus  Steef de Jong
Koningin  Raoul Steffani
Prinses Galathea  Elenora Hu*
Minister van Financiën  Marc Pantus
Graaf Lothar  Laetitia Gerards
Koning Pygmalion/Heggenschaarhuzaar  Frederik Bergman
Sir Taki/Heggenschaarhuzaar  Maya Gour*
Prins Nicola/Heggenschaarhuzaar  Ian Castro*
*Dutch National Opera Studio
In collaboration with Vienna Volksoper
School performances  Private matinee performances will be given especially to schools
Orchestra  National Youth Orchestra of the Netherlands
Imaginative worlds made of cardboard
Ticket prices
Check out the ticket prices per price category via the link below.
Order tickets
Loading tickets...
'Operetta Land: a place where imagination reigns supreme'
Steef de Jong champions romance and sentimentality.
Photo: Steef de Jong | © Tim Stet
Packed with everything that makes operetta so compelling
National Youth Orchestra
The NJO National Youth Orchestra of the Netherlands was founded in 1957 and has been offering a stage to young talented musicians between 18 and 26 for over sixty years. Since 2019, the National Youth Orchestra and the Jeugdorkest Nederland have joined forces as Nationale Jeugdorkesten Nederland. Earlier, the orchestra performed at Dutch National Opera in their productions of Il matrimonio segreto and The Boy who grew too fast. This season, the NJO will feature in a production by Steef de Jong.
Can't get enough of opera? Discover more than 2.584 hours of:
arias and scenes

behind-the-scenes videos

interviews & articles