Yannick van Leeuwaarde
Stage Machinery Maintenance
The industrial view
The Stage Machinery Maintenance department looks at everything that goes on stage and behind the scenes from their own unique perspective. What they see is an environment full of technical and industrial installations that always brings new, exciting challenges.
From concept to realisation
The team in the Stage Machinery Maintenance Department manage, modify and maintain the technical installations and moving equipment for productions.
Some impressive technology
Electric motors that silently drive a 16m diameter turntable with a load-bearing capacity of 25,000 kg.

Pneumatics that can move 30.000kg set easily and quickly with the aid of large floating floors

Hydraulics that enable artists to come up through the stage from the lower stage on a lift
Sustainability
For moving equipment in productions such as lifts, turntables and trolleys, the department looks for standard solutions wherever possible.
Because why develop something that will disappear into storage along with the set for years afterwards, when you could also develop something that experience and research show could be used for other productions? That way, the department helps ensure materials and systems are used in a more sustainable way, and financial resources are used effectively.
Did you know ...
... there are more than 200 computer-controlled drives (axes) that can be used to build or change scenery?

... there are 5 lifting floors that go up or down by 3 metres and can be tilted by 10 percent, each with a maximum load of 12,000 kg?

... internal transport of up to 60,000 kilos takes place almost every day via 5 coupled floating floors, for moving scenery over main, side, rear and assembly floor?

... there are more than 200 inspections of lifting and hoisting machines per year?

... there are more than 15,000 electrical engineering inspections (NEN3140) per year of work equipment, cables, fittings and installations?
Stage Machinery Maintenance| Photo: Liza Kollau
Stage Machinery Maintenance| Photo: Liza Kollau
Stage Machinery Maintenance| Photo: Liza Kollau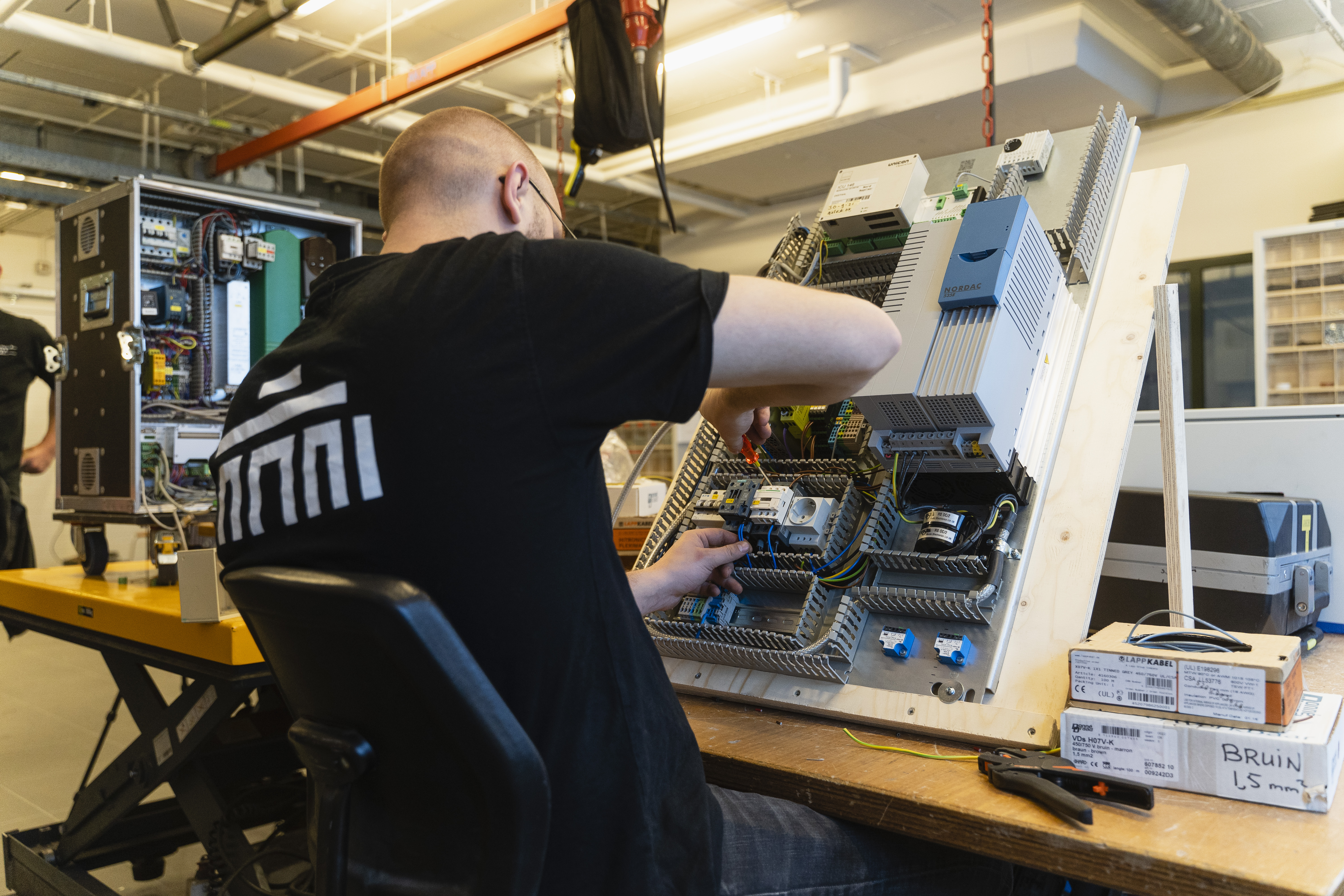 Stage Machinery Maintenance| Photo: Yannick van Leeuwaarde
A look at other departments