Audio, Video and Media
More than image and sound
The Audio, Video and Media department (AVM) provides the audio and video technology for the performances and events of Dutch National Opera & Ballet. The department also makes audio and video recordings and edits for trailers, livestreams, radio and TV broadcasts, documentaries, podcasts, and the archive.
Inconspicuous omnipresence
The performances of Dutch National Opera & Ballet use a great deal of audio and video technology which often goes unnoticed by the audience. Every performance features sound effects or 'off-stage' singers and musicians who need to sound good in the auditorium. In some cases, the entire orchestra is amplified.
Not only for performances
If required, the AVM department also provides the technology for events, lectures and workshops at other locations within Dutch National Opera & Ballet.
The recording engineer and sound director
A recording engineer has to be able to read and analyse scores, due to the close cooperation between this department and the musical staff. It is the task of the Audio, Video and Media team to translate the musical aspects into technical ones. This makes them a kind of musicians, so it's no coincidence that they've all studied at a conservatoire. The recording engineers bridge the gap between two worlds or, indeed, two disciplines.
Everything under one roof
Streams, TV and radio broadcasts can be produced entirely in-house at Dutch National Opera & Ballet, from the very first idea to the live broadcast or the delivery of the various broadcast masters. With a team of specialised directors and sound and video technicians, the AVM department also produces trailers, podcasts, behind-the-scenes films and documentaries, and sound and video effects. Dutch National Opera & Ballet has its own, very well-equipped audio studios, video editing sets, and a TV control room.
Image & Sound - Dutch National Ballet
Ramy Tadrous - content coordinator/creative filmmaker | Photo: Liza Kollau
Mathieu Gremillet - creative filmmaker | Photo: Liza Kollau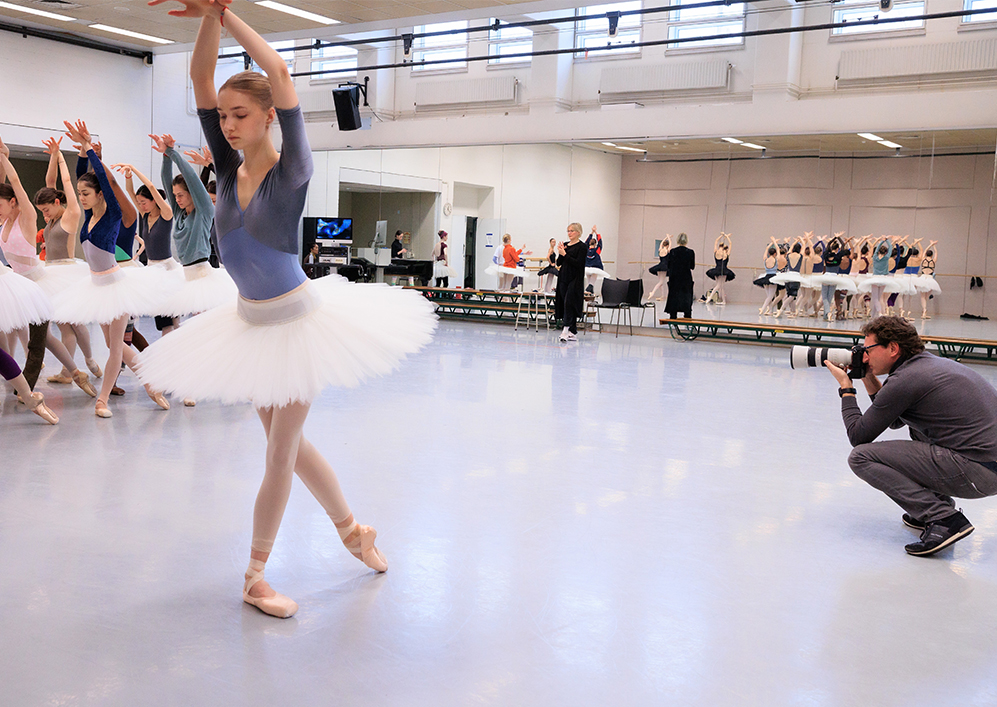 Altin Kaftira - coordinator Image and Sound/photographer/creative filmmaker | Photo: Liza Kollau
A look at other departments