Set: Don Giovanni | © Yannick van Leeuwaarde
Stagecraft
The loading, unloading, assembly, disassembly & changing of sets
The 47 members of the Stagecraft department work with great commitment every day to develop and run the productions of Dutch National Opera & Ballet.

A day in the Stagecraft department
An average day in the Stagecraft department starts at 8am with the construction of a stage set for the day's rehearsals. This set has already been placed on large trolleys or floating floors on the back or rear stage and is ready for use. During rehearsals, the members of the department are responsible for set changes as well as for operating all the theatre's technical systems.
Plenty of room to manoeuvre
Opera sets can be huge. For an average opera production, the set is transported back and forth on no fewer than six or seven trailers! In order to be able to perform the daily relocation, the team have at their disposal a large rear and side stage – the same size as the real stage – where the various sets can be stored. In addition, there is an assembly hall where the individual set pieces that come out of the truck are put together to make larger components.
Photo: the set of The Sleeping Beauty is 'preset' before the performance | © Liza Kollau
Turandot's ceiling is linked to the fly system | Photo: Liza Kollau
Stage manager connects a trolley to the floor | Photo: Liza Kollau
Pulleys, hoists and winches
The team can't pull this off without all kinds of technical theatre equipment, not only during the assembly and disassembly, but also during the performance.
Photo: the ceiling of Turandot is hung in, while the rest of the set is ready to float onto the stage | © Liza Kollau
The team
Comprising 47 members – including carpenters, operators, stage technicians and craftsmen – the team's daily responsibilities also include preparing and developing new productions and revivals, scheduling work, drawing scenery on stage, and planning logistics.
Photo: 2 floor wagons are connected on stage | © Liza Kollau
Carpenter is placing motor hoists in the loft | Photo: Liza Kollau
Turandot's ceiling is linked to the fly system | Photo: Liza Kollau
Did you know ...
Everything runs like clockwork in Stagecraft, with thousands of wheels being set in motion every day!
Turandot's ceiling has just been hung in and is being pulled up | Photo: Liza Kollau
Building up Turandot | Photo: Liza Kollau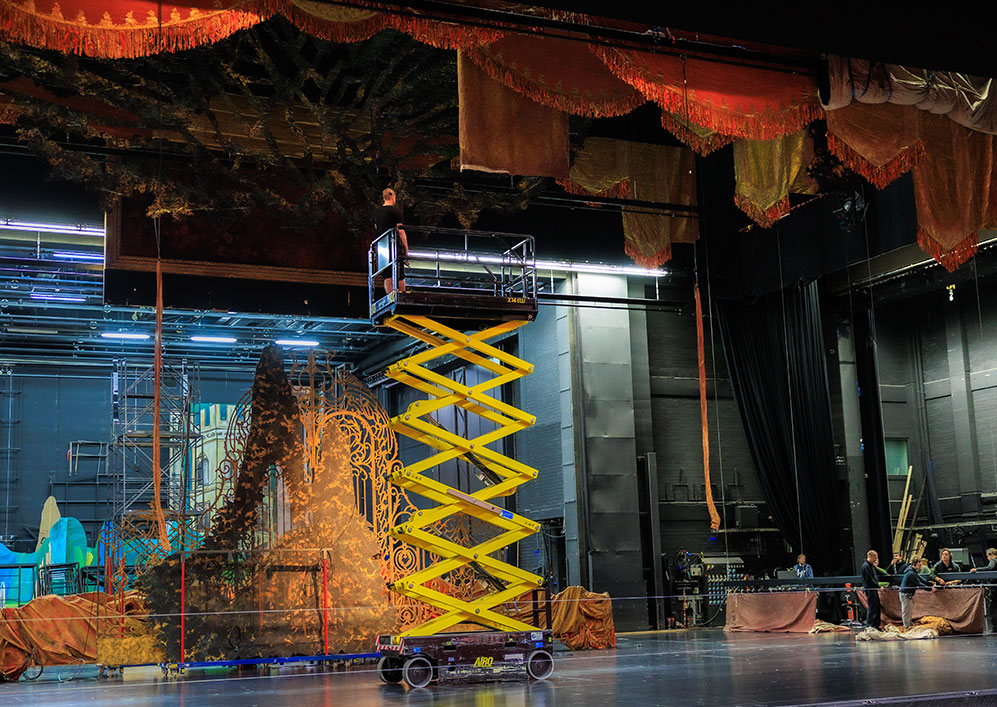 Building up The Sleeping Beauty | Photo: Liza Kollau
Operator operates the hoist from the 4th bridge | Photo: Liza Kollau
Operator checks Turandot's ceiling before it goes up | Photo: Liza Kollau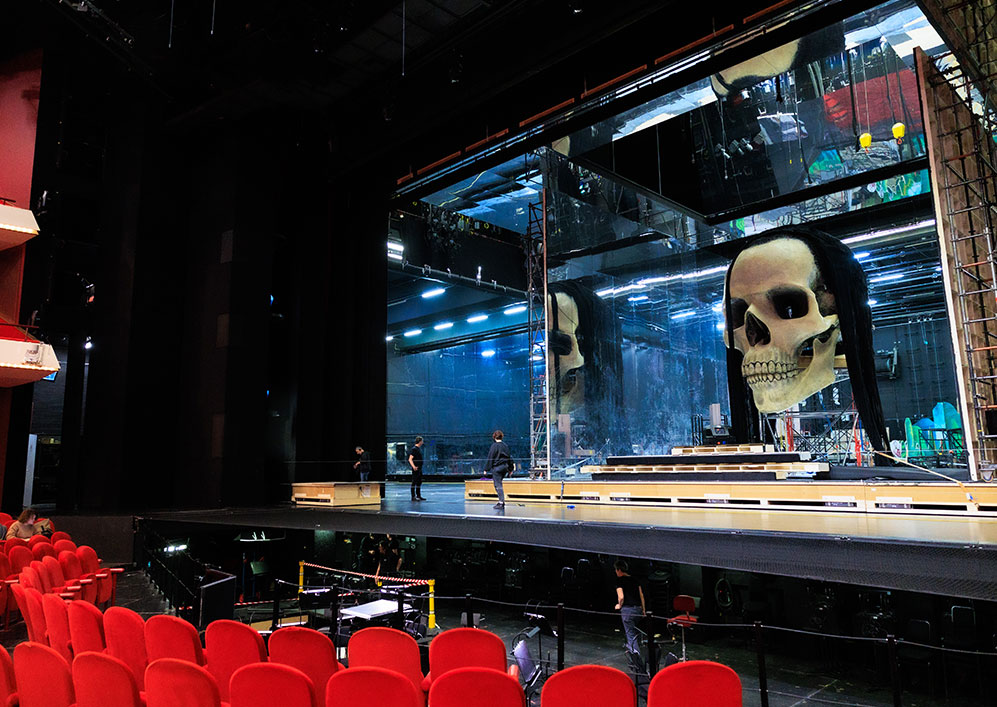 Loose elements can now be connected to scenery wagons on stage | Photo: Liza Kollau
Loose set elements are linked to the scenery wagons | Photo: Liza Kollau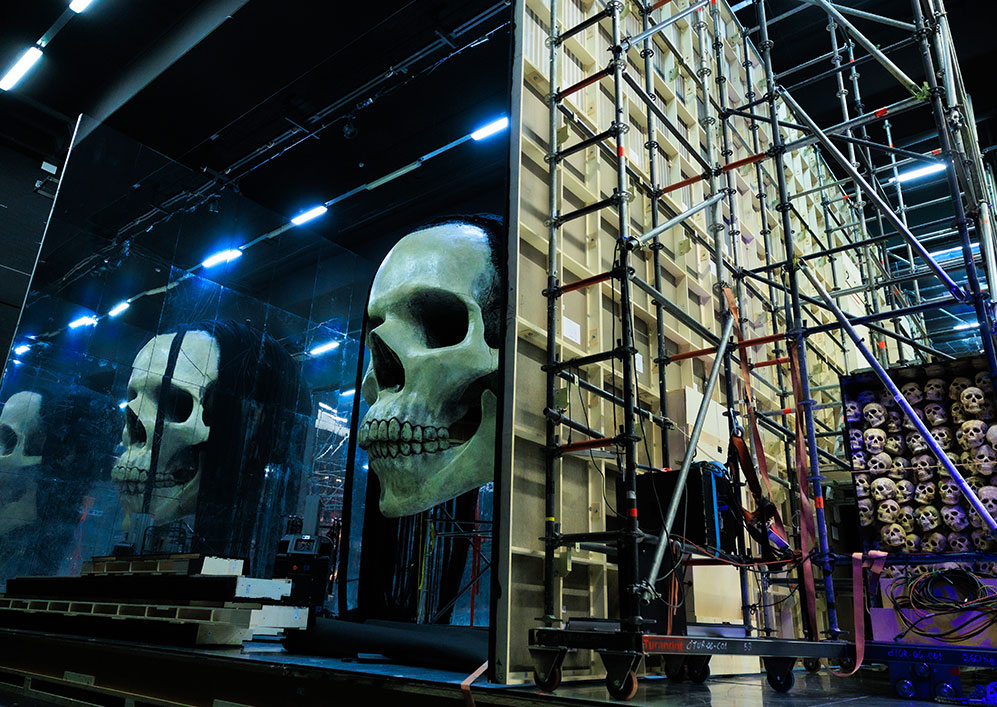 Turandot's set is in storage on the side stage | Photo: Liza Kollau
A look at other departments