Liza Kollau
Costume department
Getting dressed
The Costume Department is literally responsible for decorating performances, from classic tutus to heavy coats and from knights' helmets to elegant slippers.
The wondrous world
The Costume Department is situated at the very top of the theatre, on the fourth floor. It's a real feast for the eyes – all the fabrics and yarns, pins and needles, and of course beautiful costumes. Everything donned by the artists has passed through the skilled hands of this department's staff – from jackets to hats, dresses to masks, and socks to shoes. There's a separate workroom for each element. Here you can see and read how the wonderful world of our house extends beyond the auditorium!
A peek at tailors, shoemakers, milliners, dyers and dressers, ...
Women's Costume Workroom opera | Photo's: Liza Kollau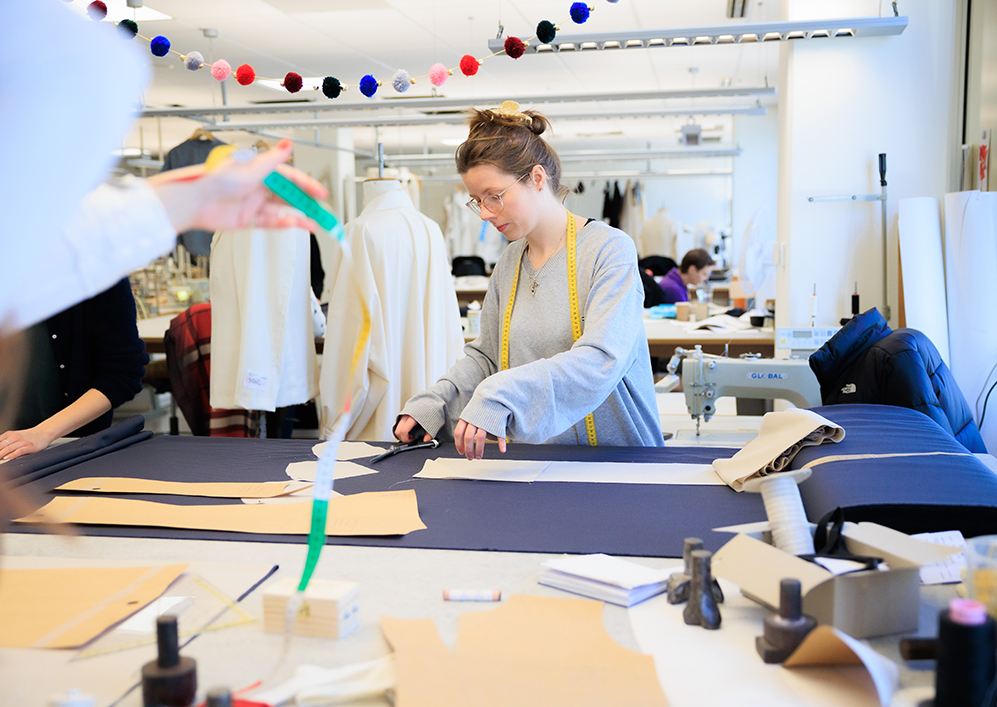 Men's Costume Workroom opera | Photo's: Liza Kollau
Purchasing fabrics | Photo: Liza Kollau
Milliners workroom | Photo's: Liza Kollau
Shoemakers' workshop | Photo: Liz Kollau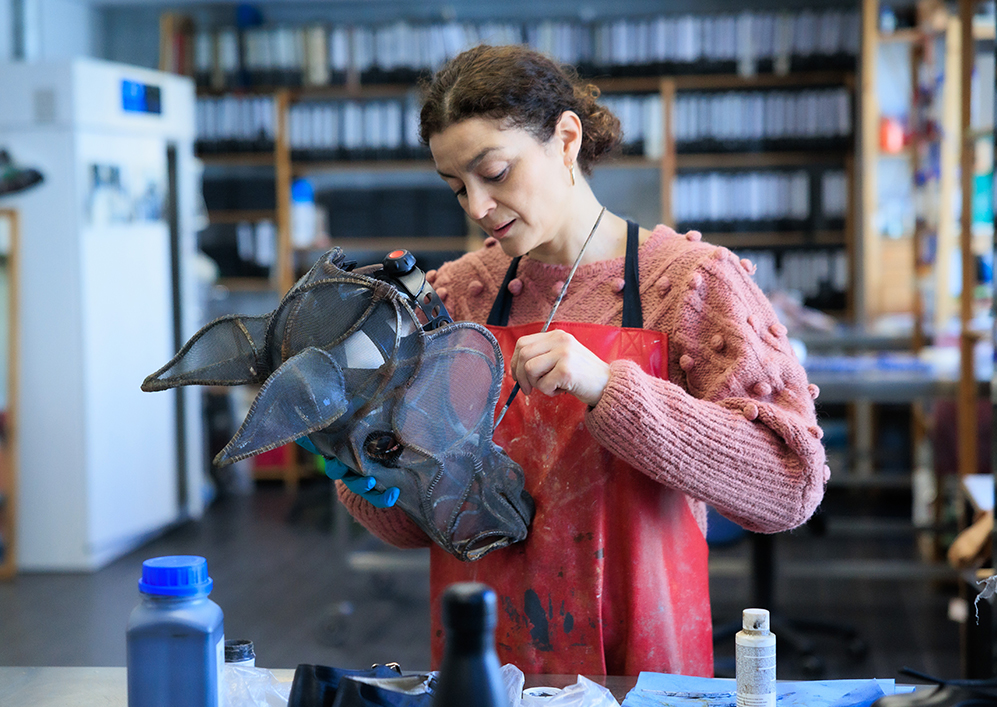 Dye shop | Photo's: Liza Kollau
Dressers | Photo's: Liza Kollau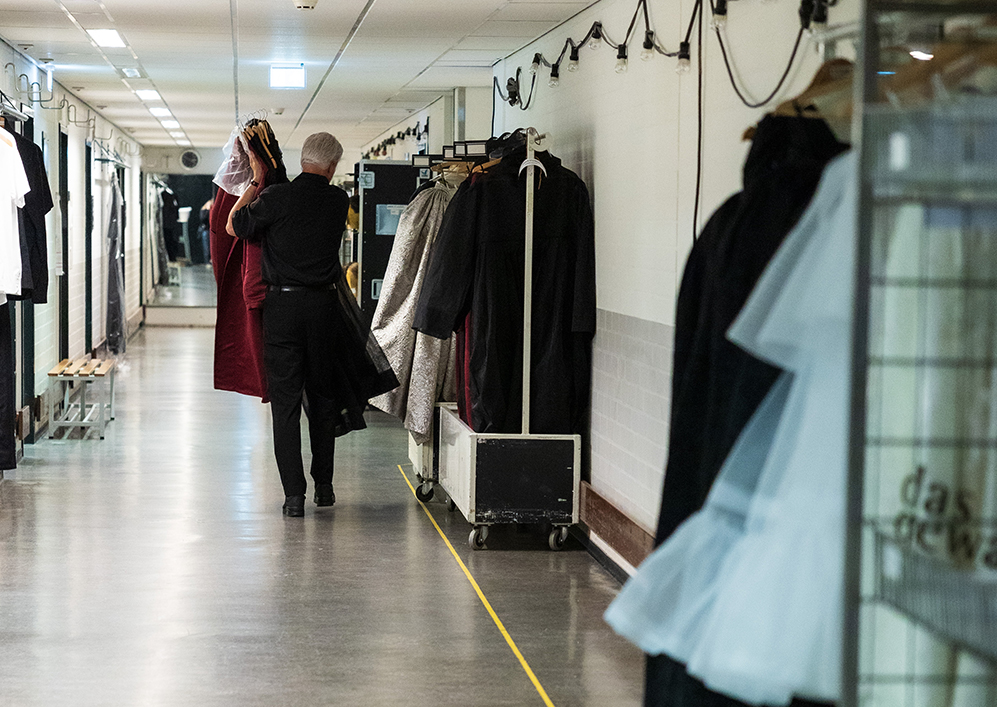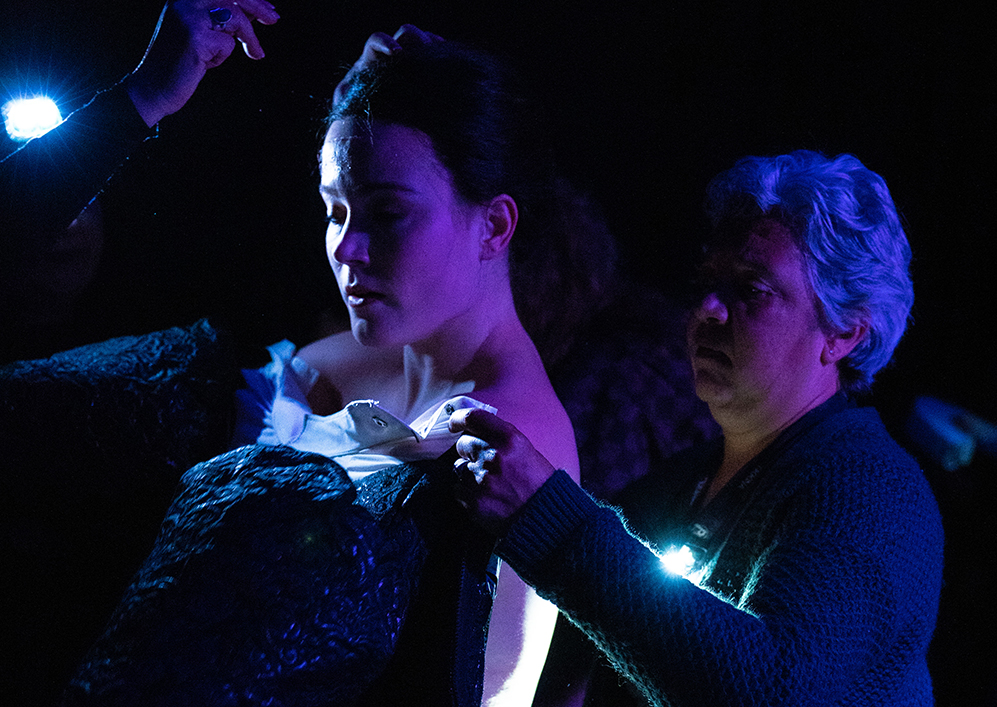 Tailors
Derived from the Old French tailler, meaning cutter of cloth, the tailors of Dutch National Opera & Ballet are the individuals who make the costumes. There are separate workrooms for opera and for ballet, as well as for men and for women.  

Milliners
Be it a hat, mask, animal head or artistic work measuring almost 1.5 metres, everything artists can wear on their heads is made here.
Dressers
Dressers help artists put on and take off their costumes, so that everything stays in one piece, and nothing gets damaged. They are also responsible for cleaning the costumes.
Shoemakers' Shop
Every shoe lover's dream, the Shoemakers' Shop is a storeroom with literally hundreds of pairs of shoes – some altered by hand, others made entirely by hand from scratch.
Dye Shop
This is where the first and final step of costume making takes place. Before the pieces of fabric are processed in the Costume Workroom, they are dyed in the right colour in the Dye Shop. And once the costumes are completely finished, this is also where the final touches are added: a colour gradient, a large bloodstain, or perhaps a worn look.

Purchasing
The Purchasing Department is where the costume production process for every opera begins, with the buyers working in close consultation with the production's costume designer.
Costume Management
What do costume managers do?
They support the studios, tailors and costume assistants on a daily basis. In addition to many complete productions, the costume store contains a large stock of costumes that can be used during rehearsals or from which costume designers can draw inspiration.
And that's not all...
Dutch National Ballet Costume Department
The Ballet Costume Department consists of thirteen regular staff. For larger productions, they are often supplemented and assisted by a group of regular freelancers. Everything a dancer needs on stage is provided by the team, from underwear to jewellery. Among their tasks, the costume supervisors ensure that all the materials are available at the right time. In the event of new creations, the workroom is responsible for translating designs into costumes. Finally, the dressers' team ensures that everything is clean, complete and ready for the stage each evening.
Ballet costume department | Photo's: Liza Kollau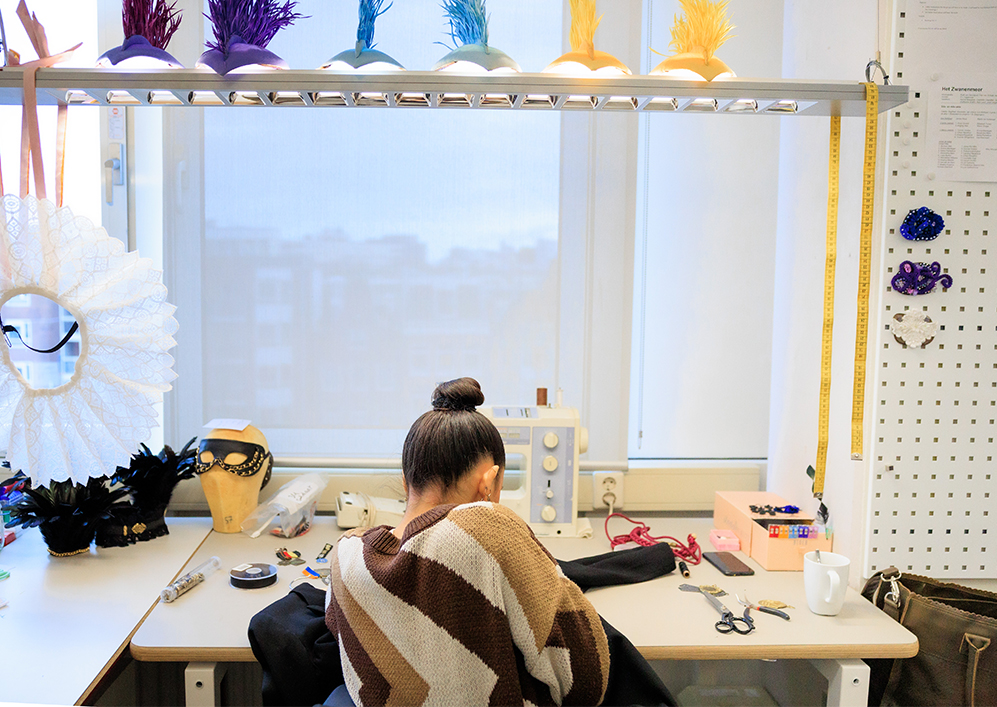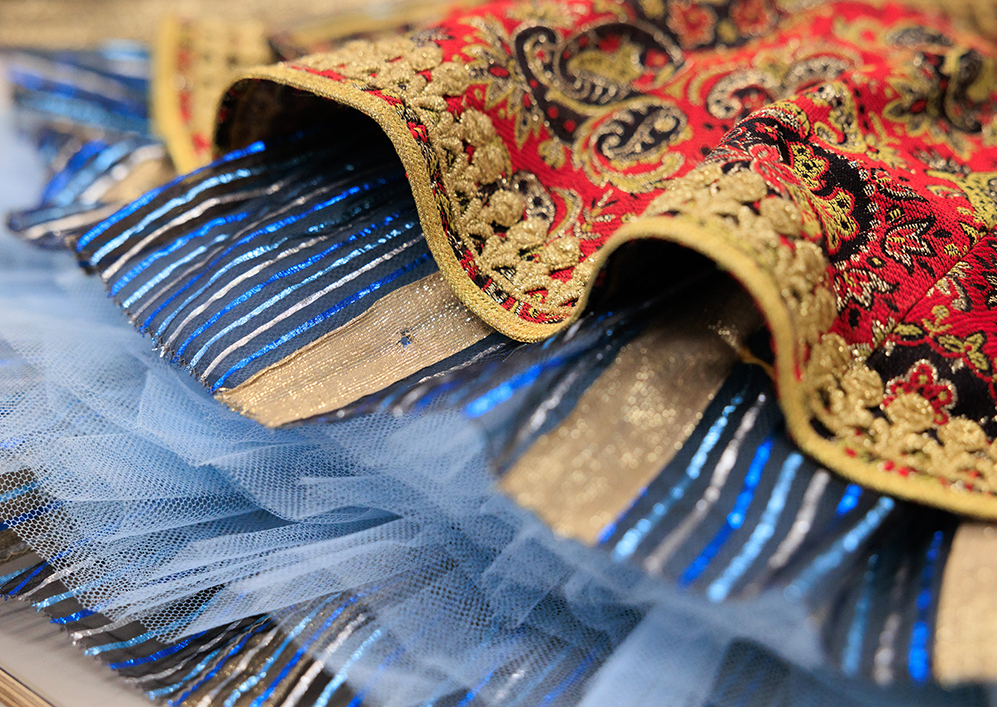 "From hidden elastic bands and buttons to the kind of stitching used, we translate designs into practical dance costumes."

Saskia Bredero - first tailor
A look at the Ballet Costume Department
A look at other departments