Location
Dutch National Opera & Ballet, Main stage
Running time
3:35, incl. 2 intermissions
Vive la liberté!
She is an enchanting seductress, the quintessential femme fatale and she represents all that is exotic. Carmen, the most popular fictional character in French opera, is back! Robert Carsen's staging of Carmen strips the opera of its clichés and kitsch, while retaining the essence of the Spanish spirit. A good 150 years have passed since the opera first premièred in Paris, but Carmen, the heroine of this tale, continues to capture the imagination of audiences with her undisguised sensuality and free-spirited mentality.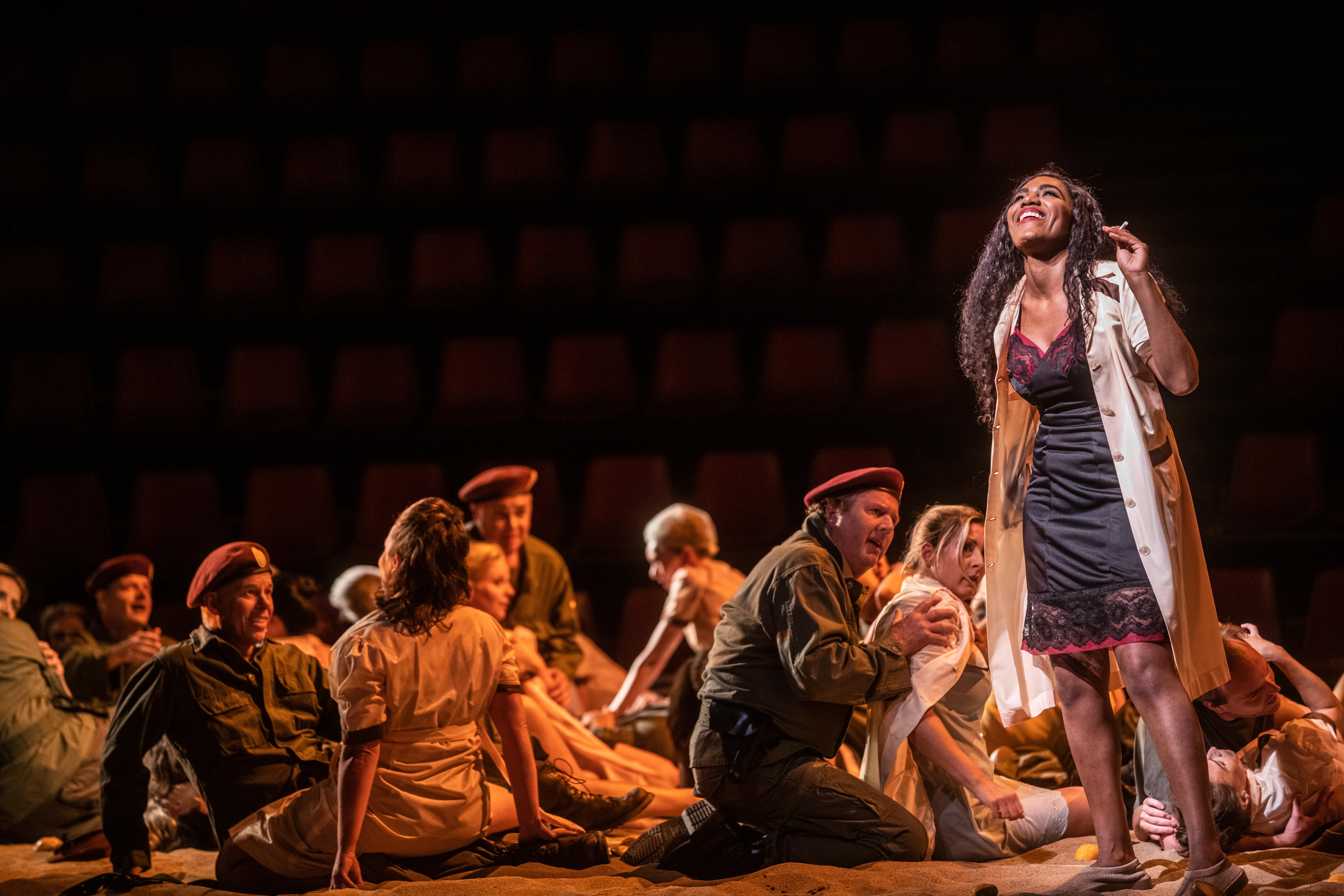 Scène from Carmen | Photo: Bart Grietens
Scène from Carmen | Photo: Bart Grietens
Scène from Carmen | Photo: Bart Grietens
Scène from Carmen | Photo: Bart Grietens
Scène from Carmen | Photo: Bart Grietens
Scène from Carmen | Photo: Bart Grietens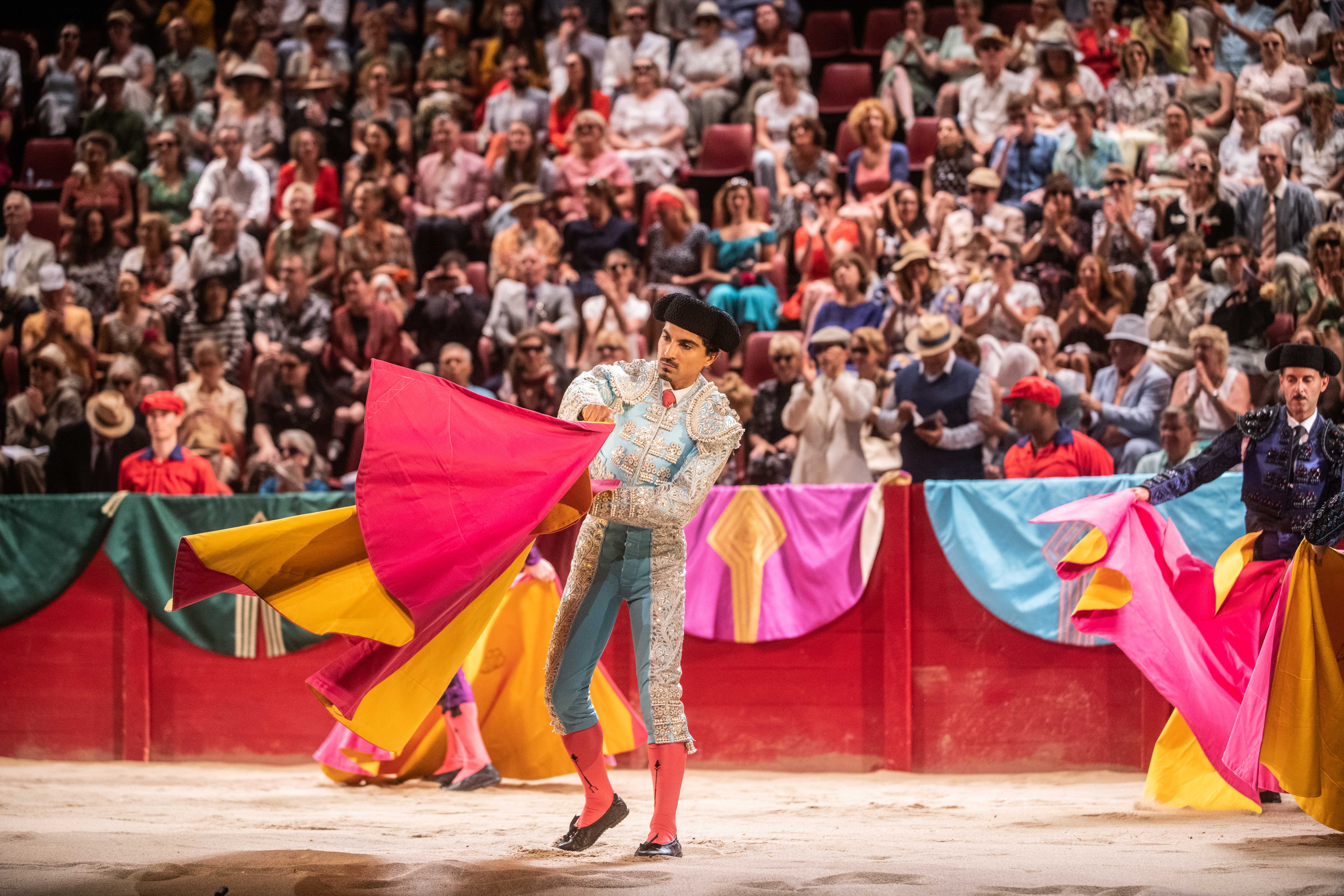 Scène from Carmen | Photo: Bart Grietens
Scène from Carmen | Photo: Bart Grietens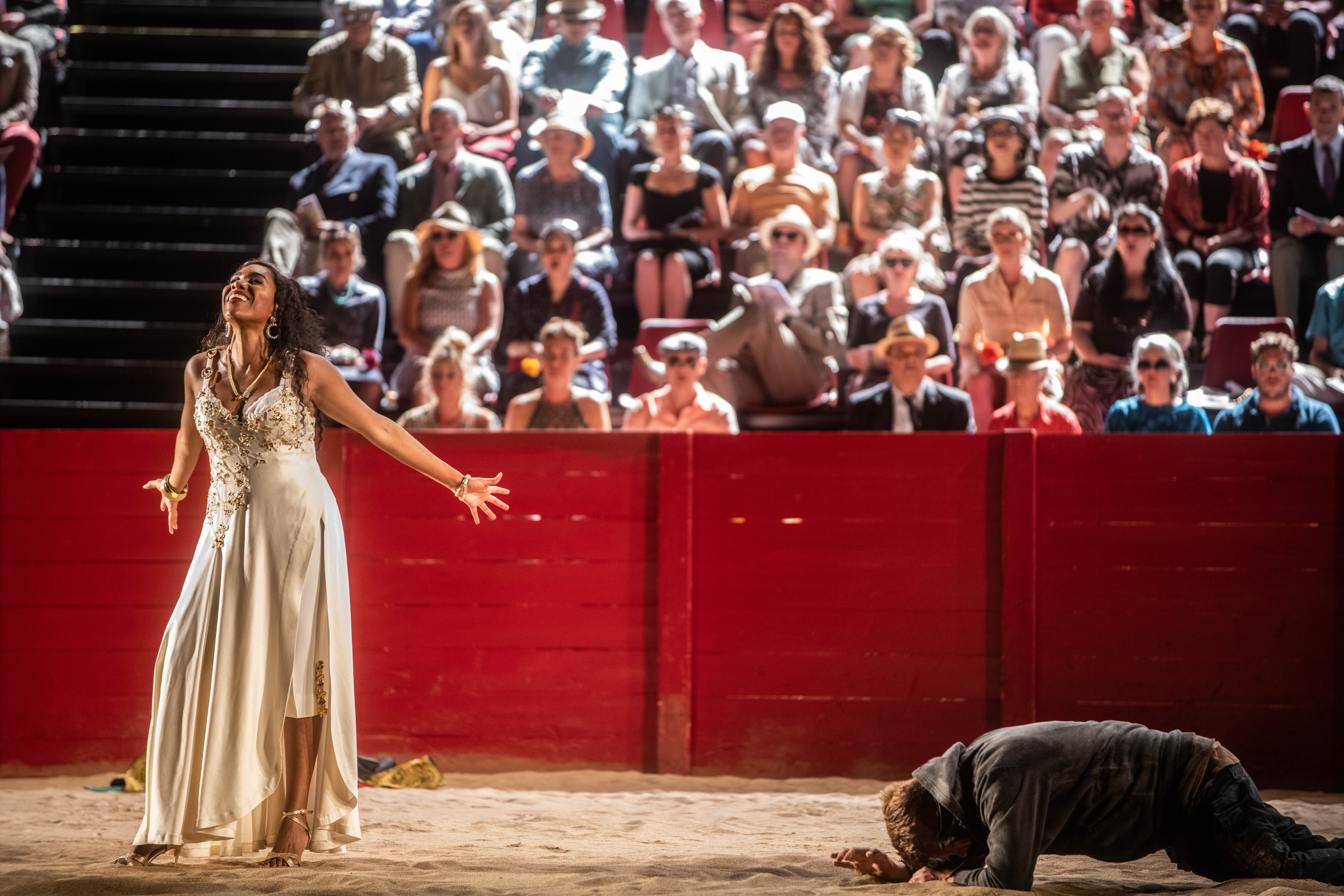 Scène from Carmen | Photo: Bart Grietens
Ticket prices
Check out the ticket prices per price category via the link below.
Order tickets
Loading tickets...
Couldn't you see Carmen? LISTEN TO NTR OPERA LIVE
During NTR opera live on 17 September from 19.00 - 23.00 you can listen to the opera Carmen. Missed it? The broadcast will be available from 23.30 that same evening.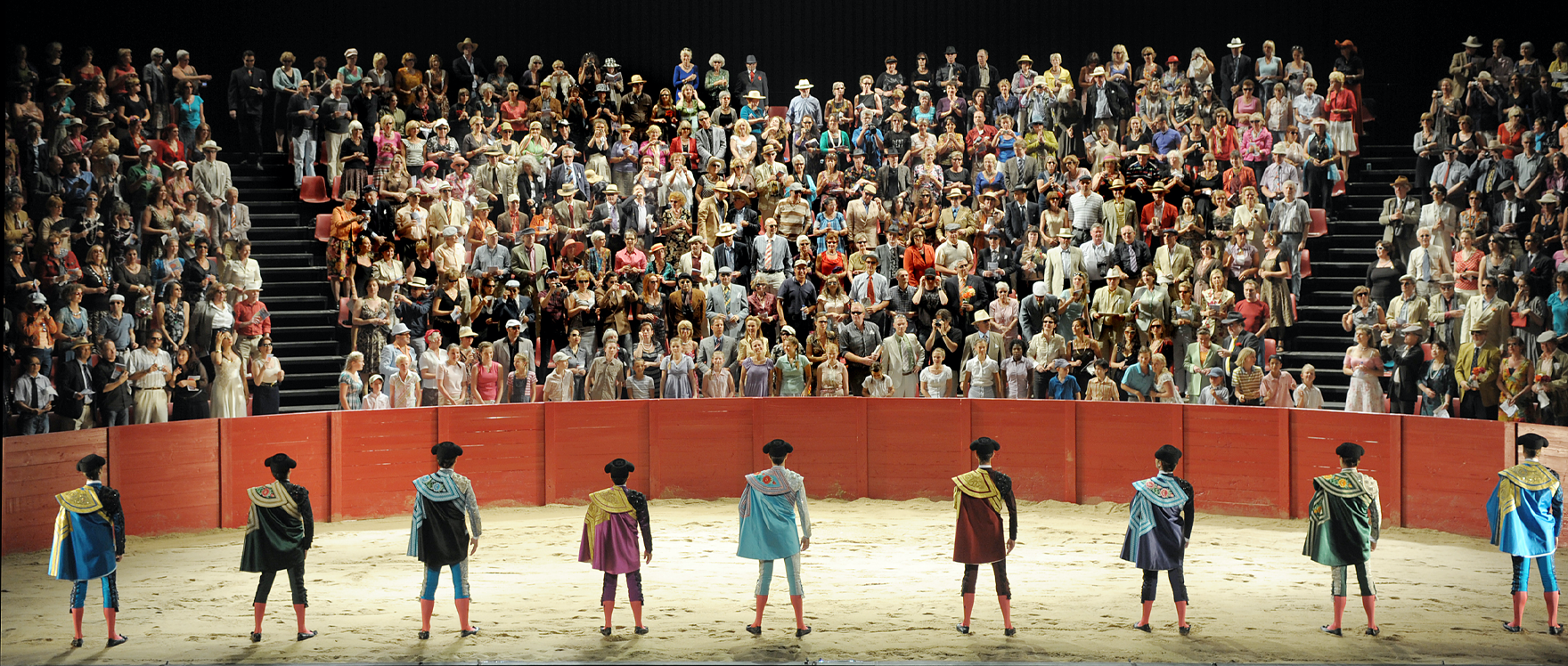 Photo: Monika Rittershaus
Scene from Carmen with the chorus, extras and participants. Stage direction by Robert Carsen, set design by Michael Levine.

Netherlands Philharmonic Orchestra
Dutch National Opera has a long-standing and proud history with the Netherlands Philharmonic Orchestra | the Nether­lands Chamber Orchestra, which has been its main orchestra partner for the past 30 years. It is widely considered to be one of the best opera orchestras in the world.
© Melle Meivogel
Carmen - podcast
Dramaturge Naomi Teekens in conversation with conductor Jordan de Souza about the music in Carmen and about its brilliant composer: Georges Bizet.
Introduction
Almost every performance at Dutch National Opera & Ballet is preceded by an introduction, with background information that can deepen your theatre visit. The introductions are in Dutch and admission is free by showing a valid ticket.
Introduction Carmen by: Naomi Teekens (3 September) and Maarten van Hinte (other data) 
Time: 45 minutes before the start of each performance
Location: 2nd Balcony

5 September
The musicians of the Netherlands Philharmonic Orchestra are well suited to the most refined moments in Bizet's opera classic. And they can compete in expression with the Carmen on duty. The American mezzo-soprano J'Nai Bridges sways, dances, seduces, has a huge voice and commands the stage as if she lives there.

5 September
The star of the evening was Adriana González as Micaëla, José's devout village friend and the antagonist of the devil Carmen. González sang with a full, embracing tone and beautiful long lines. Stanislas de Barbeyrac also touched the heart as the soldier José deserted for Carmen.

5 September
But it is J'Nai Bridges who carries the performance with an almost ideal Carmen. The depth of her voice was both sexy and authoritative. She did not play Carmen over the top but seriously: not a frivolous rake but a woman full of restrained, stubborn rage who faces the world pityingly.

5 September
It remains vague what Carsen had in mind with Carmen. Feminist? Fatal woman? Murderer? She seems more like a vehicle in a higher issue.

4 September
The Netherlands Philharmonic Orchestra plays Bizet's compelling music warmly and passionately under the young Canadian conductor Jordan de Souza.
Choir members about 'Au Secours' from Carmen
Can't get enough of opera? Discover more than 2.584 hours of:
arias and scenes

behind-the-scenes videos

interviews & articles