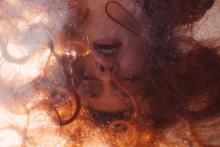 Photo: Marta Syrko
Animal Farm
online programme
The story
Follow the link below to read the story of Animal Farm.
'Opera should be full of life'
Interview with Alexander Raskatov, composer of the opera Animal Farm.
The mechanisms of power
An interview with Damiano Michieletto, director of the opera Animal Farm.
Become a friend of Dutch National Opera
Friends of Dutch National Opera support the singers and creators of our company. That friendship is indispensable to them and we are happy to do something in return. For Opera Friends, we organise exclusive activities behind the scenes and online. You will receive our Friends magazine, have priority in ticket sales and a 10% discount in the Dutch National Opera & Ballet shop.