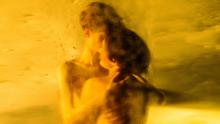 Photo: Marta Syrko
Königskinder online programme
The story
Follow the link below to read the story of Königskinder.
Ernst Rosmer / Elsa Bernstein-Porges: Librettist of Königskinder
On the title page of the fairy-tale opera Königskinder, Ernst Rosmer is listed as the librettist. This may sound like a run-of-the-mill name of a German man, but nothing could be further from the truth. Ernst Rosmer was the pen name of a Jewish woman by the name of Elsa Bernstein-Porges (1866-1949), a talented playwright, avid Wagner enthusiast and survivor of the Theresienstadt concentration camp.
Christof Loy on Königskinder
Dramaturg Klaus Bertisch talks to stage director Christof Loy about Humperdinck's unknown opera.
Conductor Marc Albrecht on the music of Königskinder
Marc Albrecht conducted Hänsel und Gretel during his tenure as chief conductor of the Dutch National Opera and the Netherlands Philharmonic Orchestra and now he is making his Amsterdam 'comeback' with Humperdinck's lesser-known opera. What is more, this is the first time he conducts this work.
Become a Friend of Dutch National Opera
Friends of Dutch National Opera support the singers and creators of our company. That friendship is indispensable to them and we are happy to do something in return. For Opera Friends, we organise exclusive activities behind the scenes and online. You will receive our Friends magazine, have priority in ticket sales and a 10% discount in the Dutch National Opera & Ballet shop.