Altin Kaftira
GIVE A DONATION TO HELP UPGRADE DUTCH NATIONAL BALLET'S GYM
This season, we are celebrating Dutch National Ballet's 60th anniversary! This is a real milestone and calls for a present!
Twenty years ago, the Friends of Dutch National Ballet gave the dancers a gym to celebrate their 40th anniversary. Our dancers use it every day, but it could do with a bit of an upgrade. This is why we are trying to raise funds via this gym appeal. Would you like to give Dutch National Ballet the best birthday present ever? We have already received a lot of donations from ballet fans, and have raised €30.000 in total. But we're not there yet! We would still need a total of €60.000. Will you join us?
Ballet is an elite sport
World-class ballet is an elite sport. It is therefore essential for dancers to remain healthy and fit. They need the gym to be able to do this. Training in the gym daily, under the supervision of our expert health team, helps reduce the risk of injuries. This means even more impressive accomplishments and better and even more beautiful performances!
Your donation will help improve our gym
Some new exercise equipment

A new and improved interior

A better floor

A professional ventilation system
 
If you help upgrade the dancers' gym, we will keep you posted on developments in this process. Each contribution is greatly appreciated. In addition to upgrading the gym, the health team would also like to install their own Pilates studio.
WHAT WILL BE USING YOUR DONATION FOR?
a kettlebell worth €100

a dumbbell set worth €250

an exercise bike worth €1,000             

a cross trainer worth €2,500
Will you join us? We like to give something back!
Dancers discuss the importance of the gym
I have always had slightly weak ankles. This is why I train in the gym, under the supervision of Dutch National Ballet's health team, so I can strengthen and mobilise my ankles and prevent injuries.
- Edo Wijnen - Soloist
The gym at Dutch National Ballet played a pivotal role in my rehabilitation process when I was injured. It helped me recover, maintain my level of fitness and regain the control I needed to be able to dance at the highest level again.
- Manu Kumar – Corps de ballet
High and explosive ballet jumps require strength. So, the stronger my muscles are, the better I am able to execute these jumps. Daily training sessions in the gym in addition to dancing in the ballet studios are essential in helping me perform to the best of my abilities. Dancing nowadays is a lot more about physical prowess, so I really need these facilities.
- Timothy van Poucke - Soloist
Health team | Photo: Altin Kaftira
Fitness room | Photo: Altin Kaftira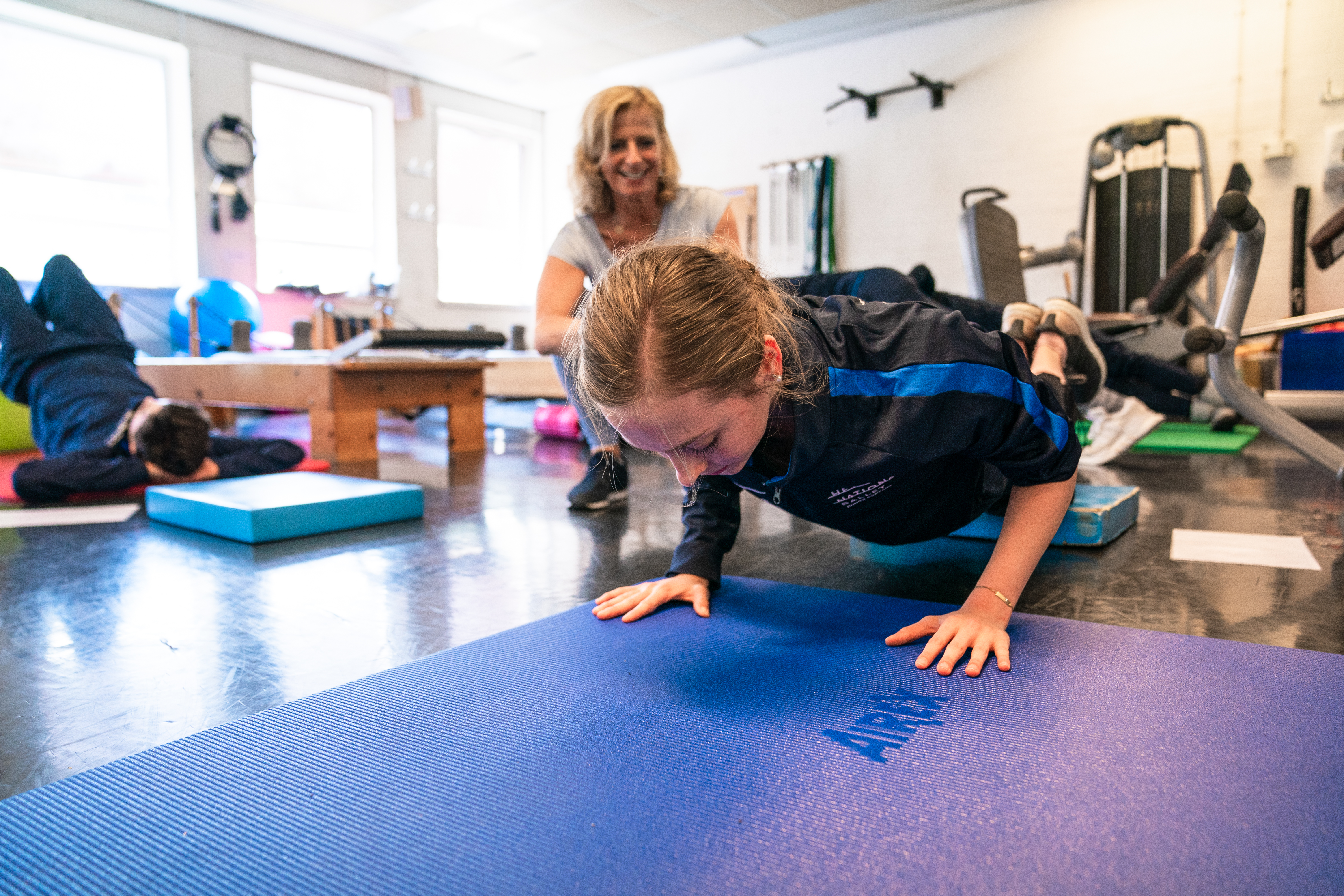 Fitness room | Photo: Altin Kaftira
Fitness room | Photo: Altin Kaftira
Fitness room | Photo: Altin Kaftira
Fitness room | Photo: Altin Kaftira
Fitness room | Photo: Altin Kaftira
Fitness room | Photo: Altin Kaftira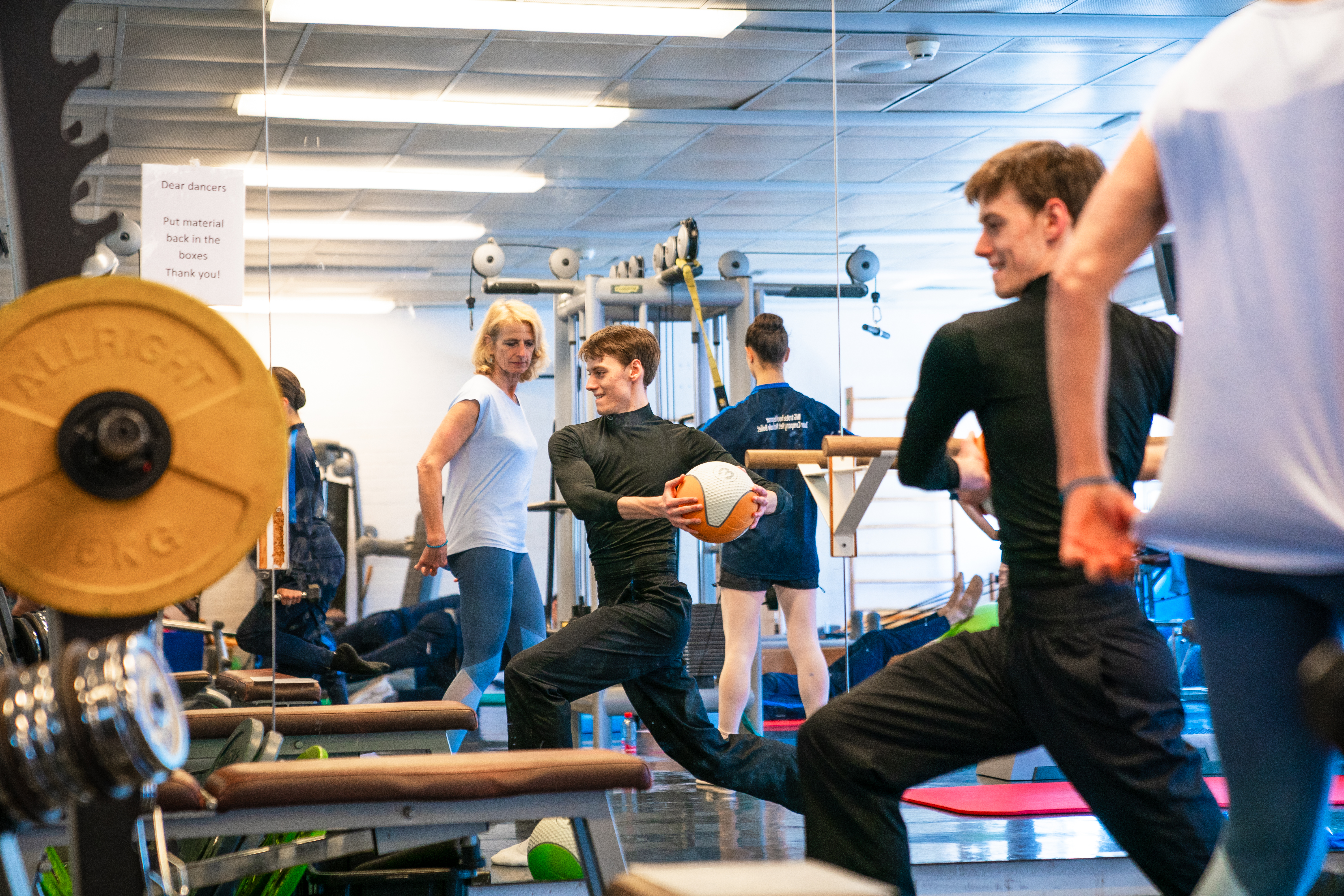 Fitness room | Photo: Altin Kaftira