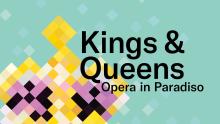 Dutch National Opera
Opera in Paradiso: Kings & Queens
Netherlands Chamber Orchestra and Dutch National Opera Studio
DUTCH NATIONAL OPERA STUDIO
Location
Paradiso, Main stage

Kings & Queens
Following the success of the first edition of Opera in Paradiso, Dutch National Opera Studio and the Netherlands Chamber Orchestra present a new programme in which the kings and queens of baroque composers Georg Friedrich Handel and Henry Purcell enter the pop temple. Dutch National Opera Studio's young singers will be accompanied by musicians from the Netherlands Chamber Orchestra under the baton of Hernán Schvartzman. The semi-staged evening is the result of two weeks of sessions with renowned opera director Christof Loy.
Opera in Paradiso: Dido and Aeneas (2022) | Photo: Eduardus Lee
Handel and Purcell's compositions are part of the most prominent Baroque repertoire: music created between circa 1600 and 1750, characterized by richly ornamented melody lines, expressing complex emotions. In Kings & Queens, the crowning stars of Handel's operatic and oratorio pieces Belshazzar, Ariodante, Rinaldo and Alcina, as well as Purcell's The Fairy Queen, pass through in a celebration of royal music.
Order tickets
Loading tickets...

Netherlands Chamber Orchestra
Dutch National Opera has a long-standing and proud history with the Netherlands Philharmonic Orchestra | the Nether­lands Chamber Orchestra, which has been its main orchestra partner for the past 30 years. It is widely considered to be one of the best opera orchestras in the world.
Photo: Anna van Kooij
Opera in Paradiso: Dido and Aeneas (2022) | Photo: Eduardus Lee
Claire Antione and Inna Demenkova | Opera in Paradiso: Dido and Aeneas (2022) | Photo: Eduardus Lee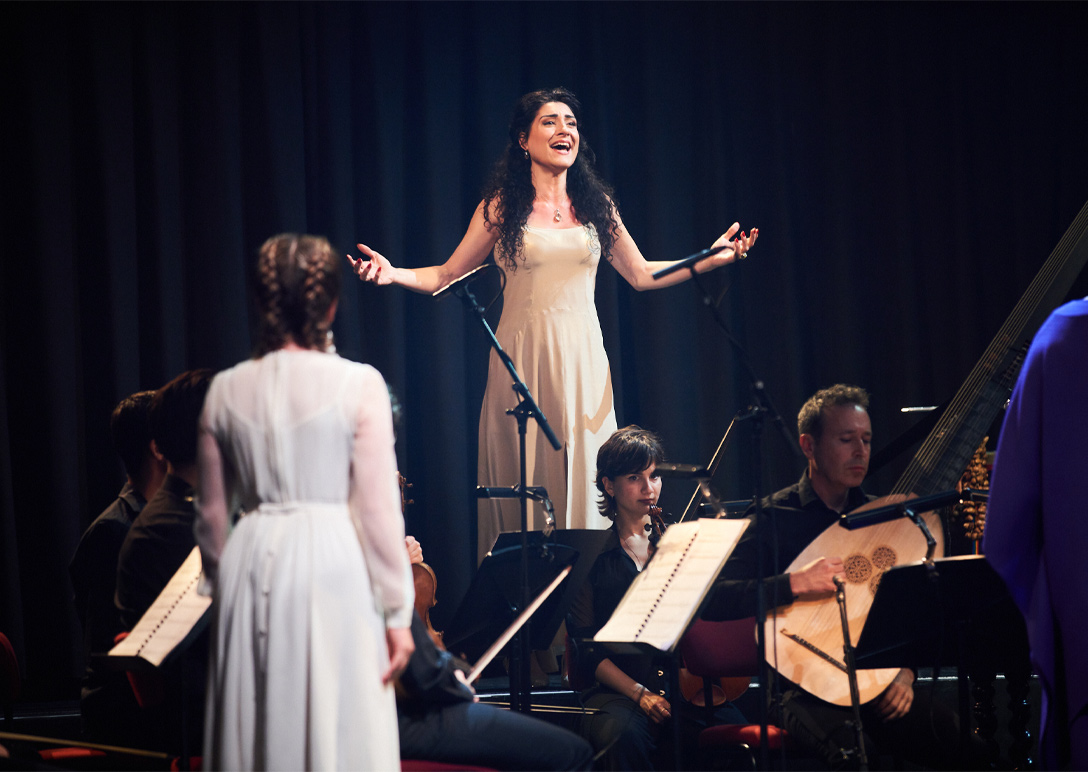 Claire Antoine | Opera in Paradiso: Dido and Aeneas (2022) | Photo: Eduardus Lee
Claire Antione and Inna Demenkova | Opera in Paradiso: Dido and Aeneas (2022) | Photo: Eduardus Lee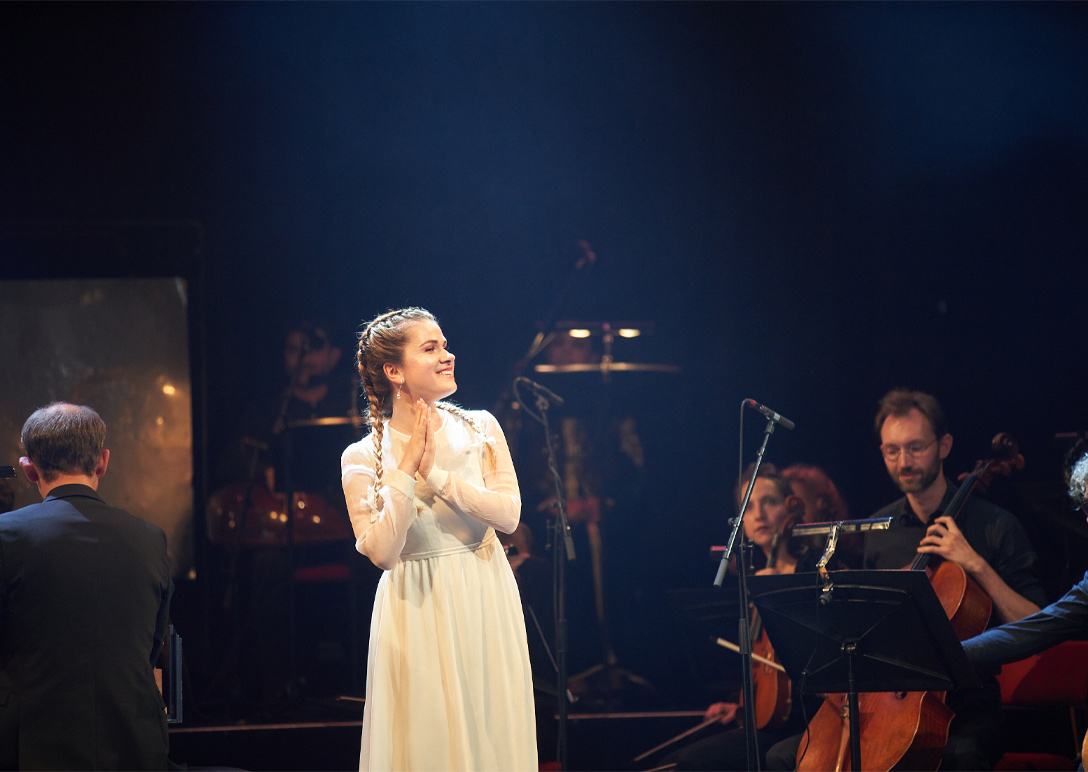 Inna Demenkova | Opera in Paradiso: Dido and Aeneas (2022) | Photo: Eduardus Lee
Opera in Paradiso: Dido and Aeneas (2022) | Photo: Eduardus Lee
Opera in Paradiso: Dido and Aeneas (2022) | Photo: Eduardus Lee
Elenora Hu, Maya Gour and Georgiy Derbas-Richter | Opera in Paradiso: Dido and Aeneas (2022) | Photo: Eduardus Lee
Ian Castro | Opera in Paradiso: Dido and Aeneas (2022) | Photo: Eduardus Lee
Georgiy Derbas-Richter, Maya Gour and Elenora Hu | Opera in Paradiso: Dido and Aeneas (2022) | Photo: Eduardus Lee