Location
Dutch National Opera & Ballet, Auditorium

Mozart's legendary seducer
No one crosses his path unscathed. Don Giovanni, the most famous seducer in the history of opera, races through life like a force of nature. Dutch National Opera revisits Claus Guth's successful production.
PLEASE NOTE: you need a valid QR code from the coronavirus entry pass to visit this performance.
Performance information
Libretto  Lorenzo da Ponte 
Musical direction  Jérémie Rhorer
Direction  Claus Guth
Set and costume designs  Christian Schmidt
Dramaturgy  Ronny Dietrich
Lighting design  Olaf Winter
Choreography  Ramses Sigl
Don Giovanni  Seth Carico
Il Commendatore  Rafał Siwek 
Donna Anna  Adela Zaharia
Don Ottavio  Long Long
Donna Elvira  Amanda Majeski
Leporello  Adrian Sâmpetrean
Masetto  Frederik Bergman*
Zerlina  Lilian Farahani
*Dutch National Opera Studio alumnus
Orchestra  Nederlands Kamerorkest (Netherlands Chamber Orchestra)
Chorus  Dutch National Opera Chorus
Chorus masters  Klaas-Jan de Groot & Ad Broeksteeg
Produced by Staatsoper unter den Linden (Berlin) in collaboration with Salzburger Festspiele
Sung in Italian
Marco Borggreve
Free online programme booklet
Click on the link below and receive the free online programme booklet before the premiere. The booklet contains beautiful images and everything you need to know about the music and cast!
Order tickets
To ensure that, in spite of the current corona pandemic, your visit is as safe as possible, Dutch National Opera & Ballet follows the guidelines of the National Institute for Public Health and the Environment (RIVM). Read more
Loading tickets...
Rave reviews
In the media

9 May
Claus Guth's direction is clever, dark and perfectionist in its timing and elaboration of the characters.

23 October
Both acts ended in triumphs, but the ballroom scene in Act I was strikingly wel lconstructed, with sparklingly elegant dances and the trio "Protegga il giusto cielo" really sounding like a hushed, fearful prayer.
14 May
Anyone who wants to experience the power of opera must see this.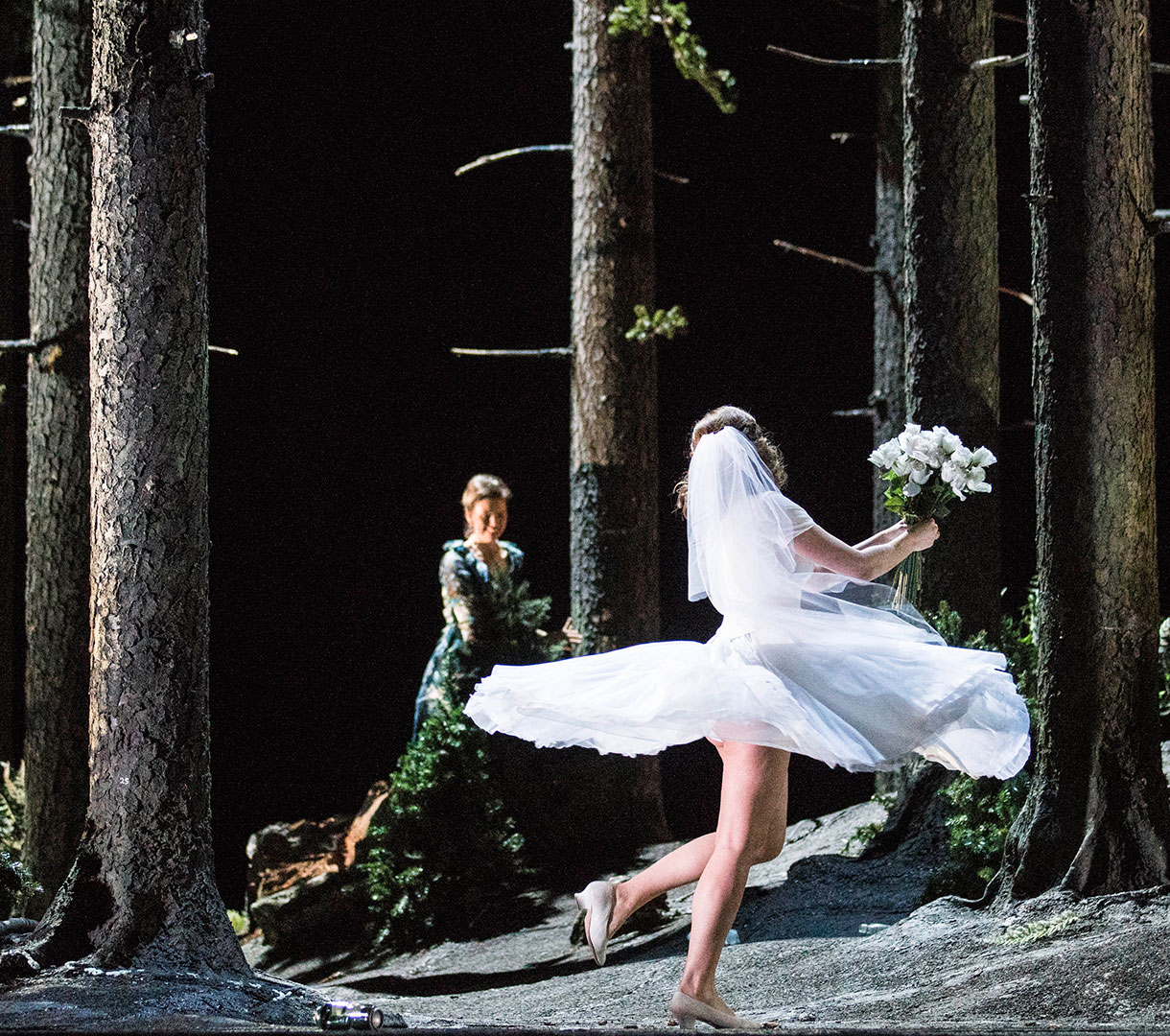 Don Giovanni, photo: Marco Borggreve
Don Giovanni, photo: Marco Borggreve
Don Giovanni, photo: Marco Borggreve
Don Giovanni, photo: Monika Rittershaus
The Netherlands Chamber Orchestra
For more than 30 years, The Netherlands Philharmonic Orchestra | The Netherlands Chamber Orchestra has beenthe primary orchestral partner of Dutch National Opera. It is counted among the best opera orchestras of the world. The Concertgebouw in Amsterdam is the main podium for the orchestra's concerts. In addition to the programmes with chief conductor Lorenzo Viotti and Gordan Nikolić (musical director of The Netherlands Chamber Orchestra), the orchestra works with internationally renowned guest conductors and soloists, as well as with a new generation of excellent musicians.
Behind the scenes of Don Giovanni
Introduction
Almost every performance at Dutch National Opera & Ballet is preceded by an introduction, with background information that can deepen your theater visit. The introductions are in Dutch and admission is free by showing a valid ticket.
Time: 45 minutes before the start of each performance
Location: Odeonzaal; entrance between the even and odd cloakrooms
Introduction to Don Giovanni: Hein van Eekert
Can't get enough of opera? Discover more than 2.584 hours of:
arias and scenes

behind-the-scenes videos

interviews & articles