Dates
This show was to be seen in September 2021
Location
Dutch National Opera & Ballet, Main Stage
A masterpiece about being different
The opening production of the new season is Lorenzo Viotti's first as chief conductor. By choosing to make his debut with this opera by the Austrian composer Alexander Zemlinsky – his most melodic, colourful and atmospheric score – Viotti seeks to share his fascination for this probing, dramatic work.
Campaign image: Tobias Groot
Tragic fairy tale set to music in one act
Der Zwerg, composed in 1922, is perhaps Zemlinsky's best-known and most powerful opera. The story is an adaptation of a tale by Oscar Wilde and takes place at the birthday party of the Spanish crown princess, who receives a very special present: a little person, who is intended to cheer her up. To the guests' surprise and amusement, the little man is completely unaware of his small stature; he also possesses a beautiful singing voice, which moves everyone who hears it. It is clear that there is the potential for feelings to develop between the princess and the little man, but what chance do these two have in a world where appearance is everything?
Performance information
New production
Musical direction  Lorenzo Viotti
Stage Direction  Nanouk Leopold
Scenography and video design  Leopold Emmen
Costumes  Wojciech Dziedzic
Lighting design  James Farncombe
Dramaturgy  Luc Joosten
Donna Clara  Lenneke Ruiten
Ghita  Annette Dasch
Don Estoban  Derek Welton
Der Zwerg  Clay Hilley
Drei Zofen  Julietta Aleksanyan** | Inna Demenkova* | Maya Gour*
Mädchen  Claire Antoine* | Tinka Pypker***
* Dutch National Opera Studio
** Alumna of Dutch National Opera Studio 
*** Associate artist of Dutch National Opera Studio
Orchestra
Netherlands Philharmonic Orchestra
Chorus of Dutch National Opera
Chorus master Ad Broeksteeg
Sung in German
Scene Der Zwerg | Photo: Marco Borggreve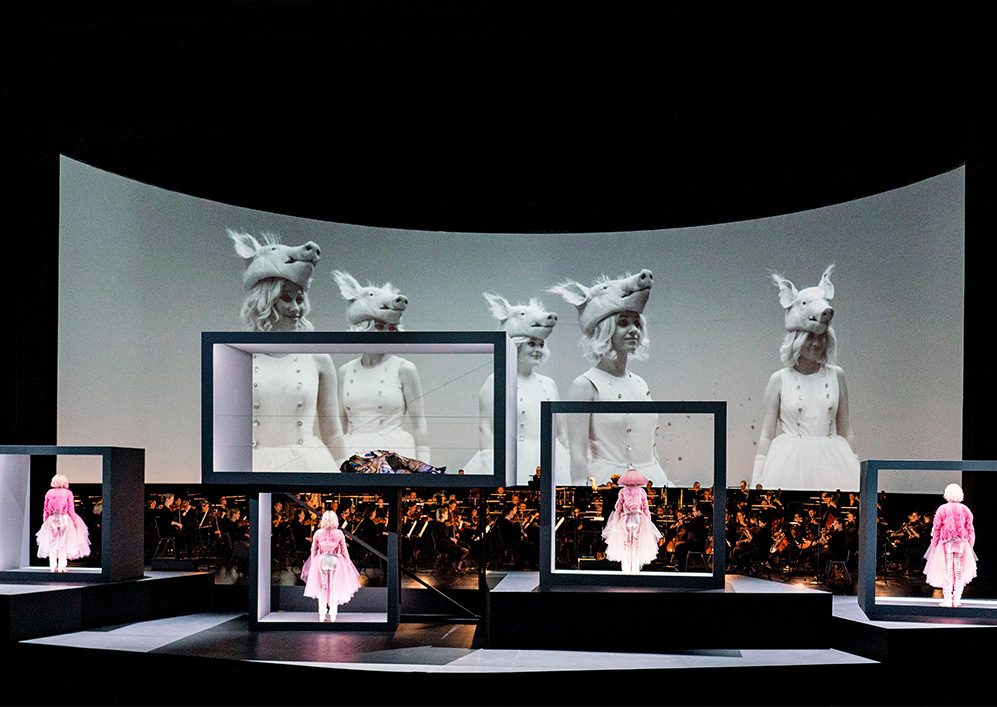 Scene Der Zwerg | Photo: Marco Borggreve
Scene Der Zwerg | Photo: Marco Borggreve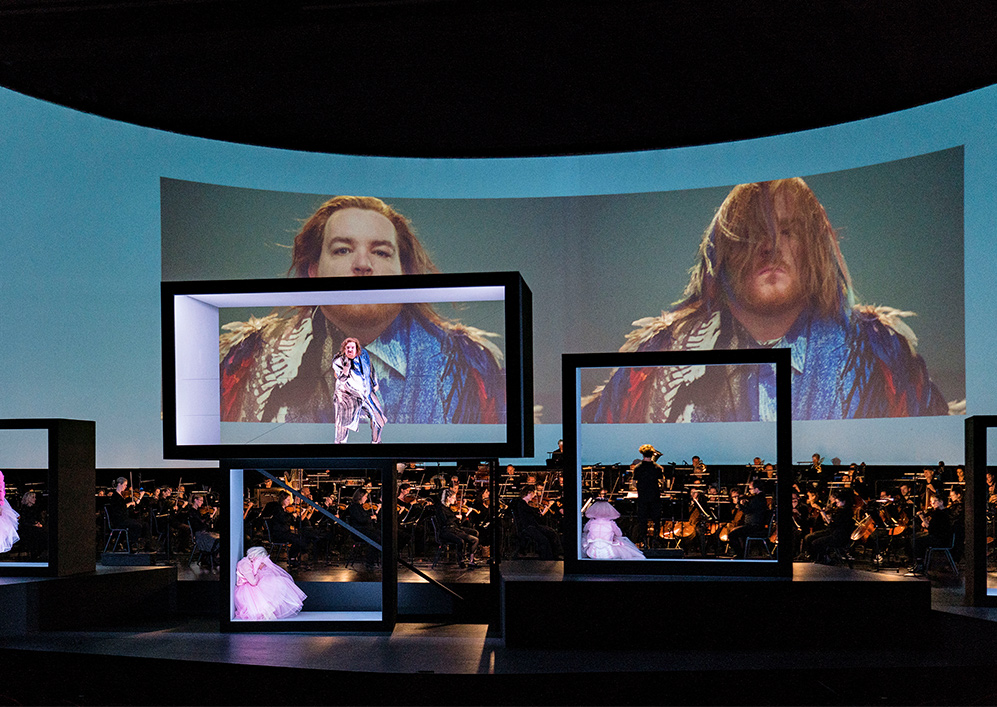 Scene Der Zwerg | Photo: Marco Borggreve
Rehearsal Der Zwerg, photo: Milagro Elstak
Rehearsal Der Zwerg, photo: Milagro Elstak
Rehearsal Der Zwerg, photo: Milagro Elstak
Rehearsal Der Zwerg, photo: Milagro Elstak
Rehearsal Der Zwerg, photo: Milagro Elstak

Netherlands Philharmonic Orchestra
For over 35 years, The Netherlands Philharmonic Orchestra and the Netherlands Chamber Orchestra have been Dutch National Opera's primary orchestral partners. The orchestra is regarded as one of the best opera orchestras in the world. In September 2021, Lorenzo Viotti will become the chief conductor of both the Netherlands Philharmonic Orchestra and Dutch National Opera.
Der Zwerg - podcast
In this (Dutch) podcast, Jasmijn van Wijnen, junior dramaturge at Dutch National Opera, gives an auditive insight into the story, the staging and the music of the performance Der Zwerg. She speaks with Luc Joosten, head of dramaturgy at Dutch National Opera. He tells you more about the staging of the work and the artistic choices made by director Nanouk Leopold. Afterwards, together with repetiteur Ernst Munneke, he will take you on a musical journey through Alexander Zemlinsky's score.
Der Zwerg
Raving reviews
In the media

5 September
With a flexible hand, [Lorenzo Viotti] leads the Netherlands Philharmonic Orchestra through an intensely growing, multidimensional score, which gains even more cachet and dimension because of the orchestra's position behind the stage instead of underneath.

6 September
The music is beautifully sung by tenor Clay Hilley as der Zwerg, soprano Lenneke Ruiten as the cold princess, soprano Annette Dasch as Ghita, the only court member with a heart, and bass baritone Derek Welton as Don Estoban.

6 September
The melancholic melodies, the rhythmic and harmonious orchestral intermezzos, the sonorous choral intermezzos by female voices of the Dutch opera choir and the musically demanding vocal accompaniment in the tense story lines make this opera worthy to recommend.