Photo: Marta Syrko
Location
Dutch National Opera & Ballet, Main Stage
Running time
2:15, incl. 2 intervals
Kylián / Van Manen / Dawson / Sidorova
Dancing Dutch brings together four choreographers who despite their different origins have roots in our country, where they celebrated their first big successes. For the first time, Dutch National Ballet is dancing a creation by Jiří Kylián, the choreographer who brought international success to Nederlands Dans Theater for over thirty years. The programme also comprises a masterpiece by the most famous choreographer of the Netherlands, Hans van Manen, and premiere ballets by Associate Artist David Dawson and Young Creative Associate Milena Sidorova.
Photo: Marta Syrko
Credits
Concertante
Choreography  Hans van Manen 
Music  Frank Martin Petite symphonie concertante, opus 54 (1946)
Set and costume design  Keso Dekker
Lighting design  Joop Caboort
World premiere
Choreography  Milena Sidorova
Music Caroline Shaw
Wings of Wax
Premiere for Dutch National Ballet
Choreography  Jiří Kylián
Music
Heinrich Biber – Mystery (Rosary) Sonata: Passacaglia for solo violin (1676)
John Cage – Meditation Music for prepared piano (1946/48)
Philip Glass – String Quartet no. 5: third movement (1991)
Johann Sebastian Bach – Goldberg Variations BWV 988: Variatio 25 (1741)
Assistant to the choreographer  Roslyn Anderson
Set design  Jiří Kylián, Michael Simon
Costume design  Joke Visser
Lighting design  Michael Simon
Anima Animus
Premiere for Dutch National Ballet 
Choreography  David Dawson 
Music  Ezio Bosso – Violin Concerto no. 1 (2017)
Set design  John Otto
Costume design  Yumiko Takeshima
Lighting design  James F. Ingalls
Staging  Rebecca Gladstone, Christiane Marchant, Alessandra Pasquali
Musical accompaniment  Dutch Ballet Orchestra conducted by Thomas Herzog
'Wings of Wax contains so many beautiful things that actually you should see it again straight away'

ALGEMEEN DAGBLAD
Ticket prices
Check out the ticket prices per price category via the link below.
Order tickets
Loading tickets...
Photo: Anton Corbijn
Interview with choreographer Jiří Kylián
Interview with choreographer Jiří Kylián
Concertante - Hans van Manen (2022) | Photo: Altin Kaftira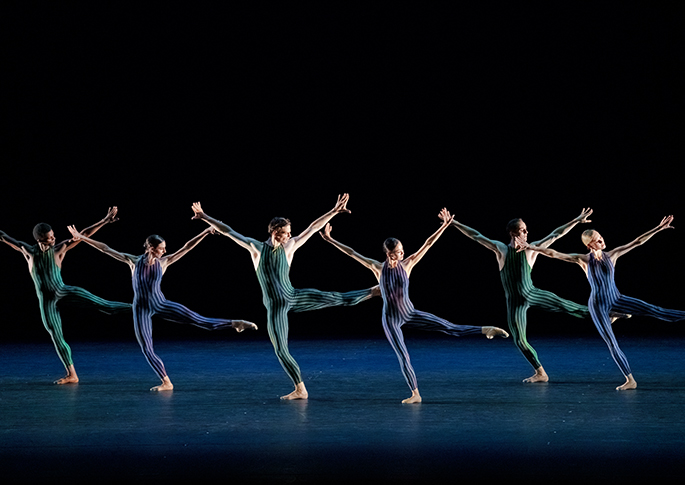 Concertante - Hans van Manen (2022) | Photo: Altin Kaftira
Concertante - Hans van Manen (2022) | Photo: Altin Kaftira
Dutch Ballet Orchestra
Dutch Ballet Orchestra's mission is 'to inspire movement in dance'. Since its inception in 1965, the orchestra has been the proud musical partner of Dutch National Ballet and Nederlands Dans Theater. In every performance, the orchestra searches for inspiring synergy between music and dance, in order to give the audience a magical experience.
Introduction (in Dutch)
An introduction will take place 45 minutes before the start of this performance, during which an expert will give background information and offer interesting perspectives on the performance, allowing you to get even more out of your theatre visit. The introductions are given in Dutch. They can be visited for free and without reservation, by showing your ticket for the performance.
Introduction Dancing Dutch by: Lin van Ellinckhuijsen (30, 31 March and 13, 14 April) & Mirjam Midderham (4, 6, 7, 9 and 11 April)
Location: Souterrain