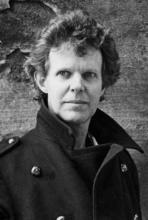 Few people have left such a mark on Dutch National Ballet and the Dutch dance world as writer and choreographer Rudi van Dantzig (Amsterdam, 1933-2012). For twenty years Van Dantzig was the artistic leader of Dutch National Ballet and he made choreographies that demonstrated an enormous social involvement.
He started his dancing career in 1952 with Sonia Gaskell's company Ballet Recital, one of the forerunners of Dutch National Ballet. Following the foundation of the Dutch National Ballet in 1961, he became resident choreographer of the company, and, after having been the artistic co-director from 1965 onwards, Van Dantzig became the sole artistic director in 1971, which position he held until 1991.
In total, Van Dantzig created over fifty ballets, often in collaboration with Toer van Schayk as set and costume designer. Some of his works are still in Dutch National Ballet's repertoire and that of many companies abroad. Van Dantzig's best-known works include Vier letzte Lieder, Monument for a dead boy, Onder mijne voeten and his versions of the full-length classics Romeo and Juliet and Swan Lake.
Rudi van Dantzig has also become a well-known author. His debut novel was For a lost soldier, which was followed by The trail of a comet, a book about his memories of Rudolf Nureyev, in 1993, and The life of Willem Arondéus. Another well-known work is Olga de Haas: a memory. Van Dantzig spent his last few years writing the book Memories of Sonia Gaskell, which was published posthumously in June 2013.
On the occasion of his 75th birthday in 2009, Dutch National Ballet paid tribute to its former artistic leader with a programme dedicated to Van Dantzig and his work. In May 2012, the company presented a homage to Van Dantzig to mark his death on 19 January 2012.
Season 2022-2023
In March and April 2023, Dutch National Ballet will perform Swan Lake again in the version by Rudi van Dantzig. Click here for more information
Awards:
2005, Silver Medal (Amsterdam)

2002, Life Time Achievement Award (Prix Benois de la Danse)

1991, Officer of the Order of Orange-Nassau

1985, Sonia Gaskell Award

1982, Verdienstkreuz am Bande (Germany)

1970, Choreography Prize (Amsterdam)

1969, Knight of the Order of Orange-Nassau

1961, Prix de la Critique

1956, Choreography Prize (Amsterdam)