Photo: Marta Syrko
Location
Dutch National Opera & Ballet, Main Stage
Running time
1:55, no interval

A life dedicated to freedom and dignity
She was an exceptionally popular artist, a civilrights activist as well as a heroine of the French resistance. And now, after a life of fighting for freedom, Josephine Baker has become the first Black woman to enter the Panthéon, a mausoleum in Paris built to honour France's most revered figures. In Perle Noire, singer Julia Bullock explores the life and struggles of this icon from a present-day perspective.
This performance is part of Opera Forward Festival
Photo: director Peter Sellars and singer Julia Bullock | © Stephanie Berger
Performance information
In English and French
Texts  Claudia Rankine
Stage direction  Peter Sellars 
Movement coach  Michael Schumacher
Costume design  Carlos Soto 
Lighting design  James F. Ingalls 
Audio  Marc Urselli
Joséphine Baker  Julia Bullock
International Contemporary Ensemble (ICE)
Tyshawn Sorey, composition, piano and percussion
Jennifer Curtis, violin
Alice Teyssier, flute
Travis Laplante, saxophone
Rebekah Heller, bassoon
Daniel Lippel, electric guitar
Original production by Théatre du Châtelet (Parijs)
Change in box office opening hours
Please note our box office opening hours will change on March 1.
Ticket prices
Check out the ticket prices per price category via the link below. Youths up to 35 can attend this performance for only € 20,00 (excluding booking fee), regardless of which price category is ordered.
Tickets
Loading tickets...
'Perle Noire: Meditations for Joséphine is not
a personal portrait about Joséphine, but a tribute to her'

---

JULIA BULLOCK - SINGER
Joséphine Baker
In a cage, singing about her 'home' in Africa and dancing in a banana skirt, African American performer Joséphine Baker made her breakthrough in France in the 1920s. She soon became one of the most famous and best-paid artists in the world. Paradoxically enough, by making herself the exotic object of European fantasies, Baker was able to free herself from a prospectless and impoverished existence in her hometown of St. Louis. Her pursuit of independence and dignity was not limited to her own life, as she also played an important role in the French resistance during WWII as well as in the post-war civil rights movement in the US.

'Joséphine Baker is an icon of liberty'
Opera singer Julia Bullock and director Peter Sellars on Perle Noire: Meditations for Joséphine.
International Contemporary Ensemble
The International Contemporary Ensemble is a collective of musicians, digital media artists, performing artists and other talented individuals. The collective transforms the way music is created and experienced, often by researching how music is absorbed by the different communities that make up our world. In doing so, they give expression to a diverse and wide range of musical genres and styles, from chamber and elec­troacoustic music to improvisations and multimedia compo­sitions. In March 2023, the ensemble will providethe musical accompaniment to Perle Noire: Méditations for Joséphine.
Perle Noire: Meditations for Joséphine | Foto: Stephanie Berger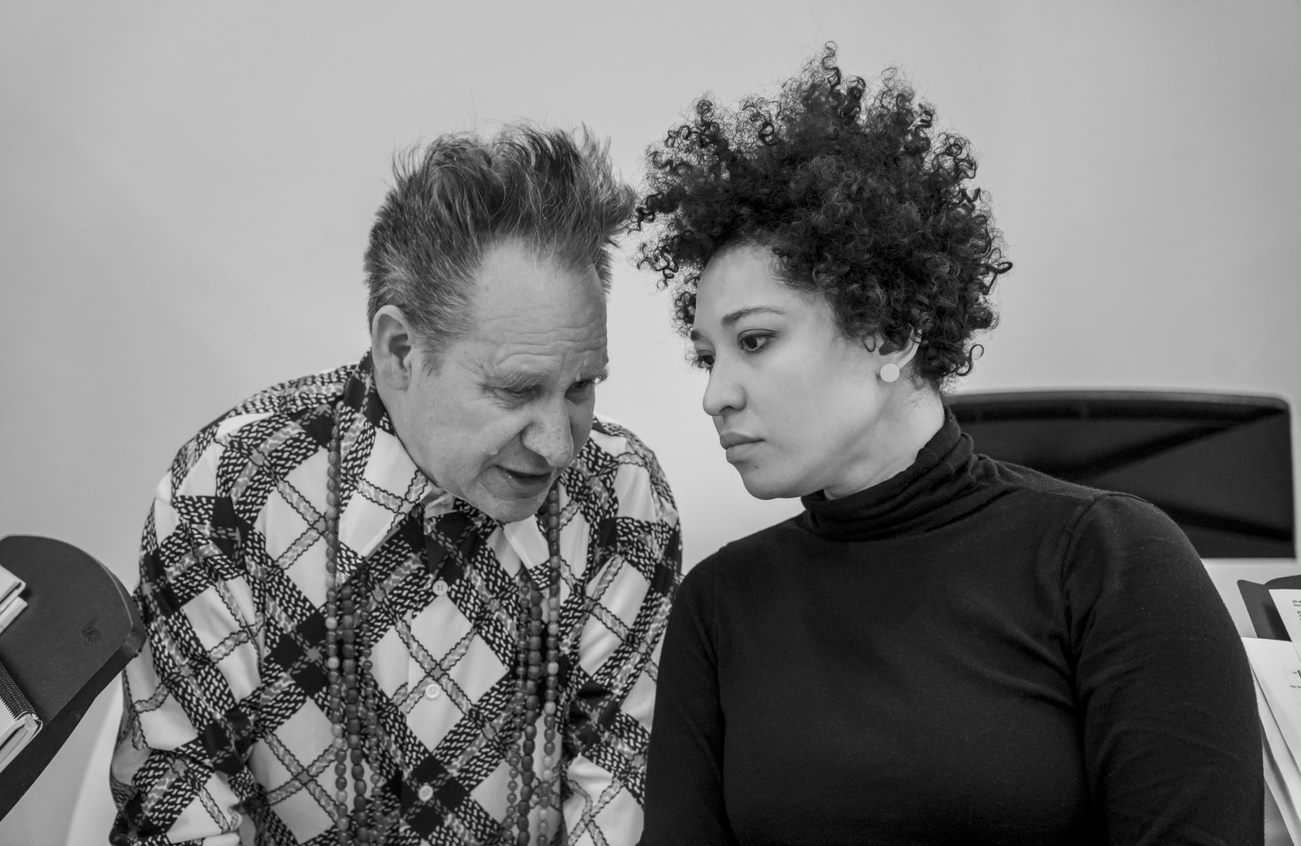 Perle Noire: Meditations for Joséphine | Foto: Stephanie Berger
Perle Noire: Meditations for Joséphine | Foto: Stephanie Berger
Introduction
Almost every performance at Dutch National Opera & Ballet is preceded by an introduction, with background information that can deepen your theatre visit. The introductions are in Dutch and admission is free by showing a valid ticket.
Introduction Perle Noir by: Naomi Teekens
Time: 45 minutes before the start of each performance
Location: 2nd balcony
Can't get enough of opera? Discover more than 2.584 hours of:
arias and scenes

behind-the-scenes videos

interviews & articles