Photo: Michiel Spijkers
Location
Tour, The Netherlands

A musical journey through the body (5+)
Imagine you could take a look inside your own body... What would you see and hear? And would you be able to understand yourself better if you knew what was going on inside? 
Performance information
Libretto  Alma Terrasse
Composer Lucas Wiegerink
Stage direction  Alma Terrasse
Costumes en scenography  Lobke Houkes
Lighting design  Glen D'Haenens
Sound design  Roel Snellebrand
Dramaturgy  Willem Bruls
Cast
Ina Kristina Bitenc/Jikke van der Velde
Maag/Hart Lucie Van Ree
Brein/Darm Jorne van Bergeijk
Bolletje/Drolletje  Pim van Drunen
Musicians Nationaal Jeugdorkest 
Percussion Helmer Bijl and/or Colin Crandal
Cello  Floor Bakker and/or Manuel Lorenzo Valentín
Clarinet  Eduardo Villarroel Mera and Alba Mayorga Rodrigo
School performances
Private matinee performances will be given especially to schools.
Het Lijflied is a co-production of Opera Zuid, Dutch National Opera and November Music and was made possible by Fonds Podiumkunsten and Kunstloc Brabant.
Elements of jazz, world music and a plethora of operas
Order tickets
Tickets for performances at venues other than Dutch National Opera & Ballet can be purchased at the theatre where the performance will take place. For questions about ticket sales, please contact the theatre in question.
Loading tickets...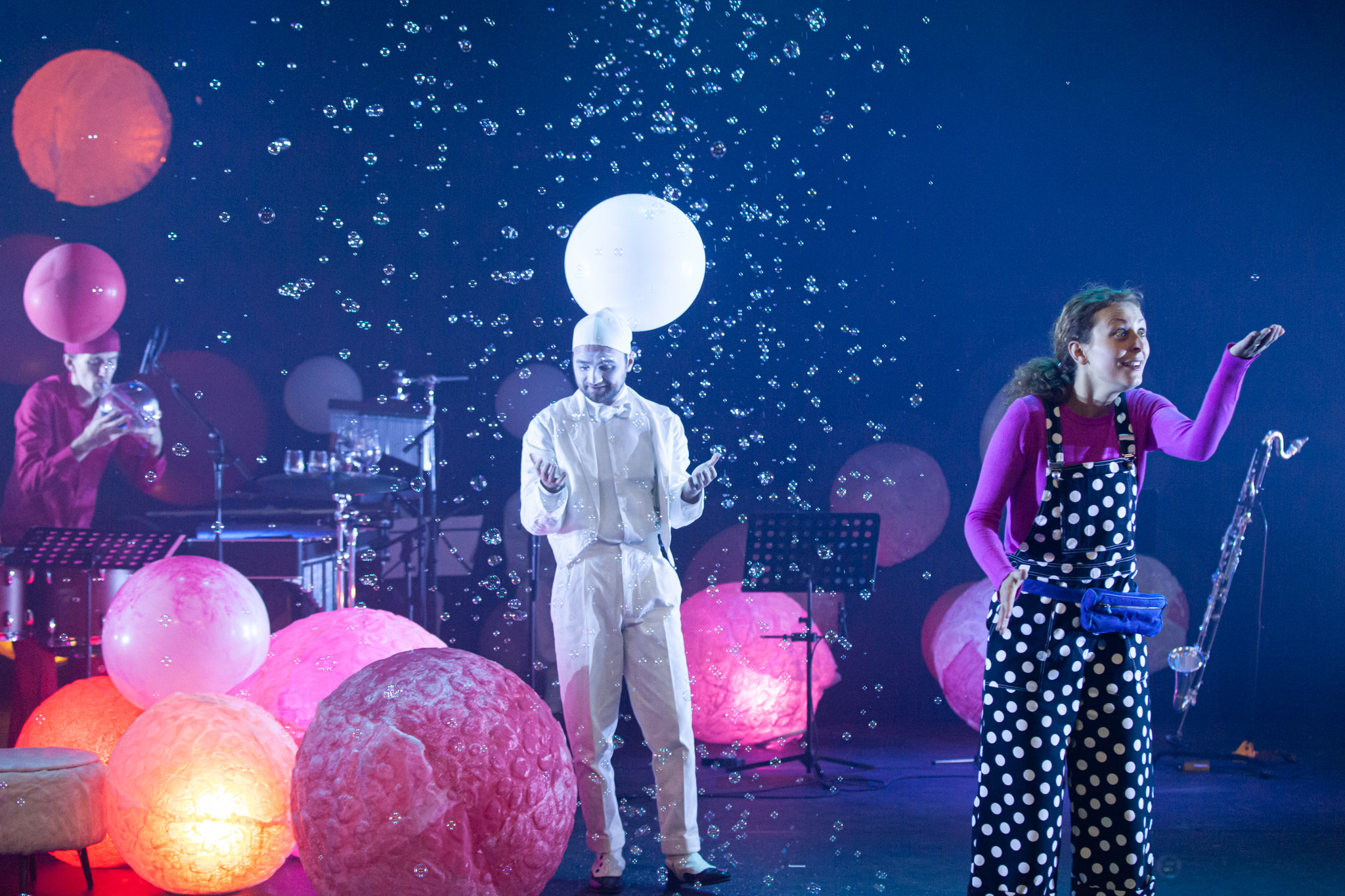 Scène from Het Lijflied | Photo: Joost Milde
Scène from Het Lijflied | Photo: Joost Milde
Scène from Het Lijflied | Photo: Joost Milde
Scène from Het Lijflied | Photo: Joost Milde
Scène from Het Lijflied | Photo: Joost Milde
Scène from Het Lijflied | Photo: Joost Milde
Scène from Het Lijflied | Photo: Joost Milde
Scène from Het Lijflied | Photo: Joost Milde
Can't get enough of opera? Discover more than 2.584 hours of: