Location
Dutch National Opera & Ballet, Boekmanzaal

Musical fairy tale for everyone from the age of 4
A percussionist and a singer play and sing Grimm's fairytale about the magical fish that makes all your wishes come true. Goud! Is effervescent music theatre about wanting much, getting everything and still not having enough.
PLEASE NOTE: you need a valid QR code from the coronavirus entry pass to visit this performance.
Performance information
Libretto  Flora Verbrugge
Direction  Kenza Koutchoukali
Set design  Amber Vandenhoeck
Costumes  Leo van den Boorn
Lighting design  Cor van den Brink
Dramaturgy  Wout van Tongeren
Performers  Vera Fiselier and Nienke Nasserian (alternating)
Percussion  Jennifer Heins and Laura Trompetter (alternating)
Coproduction with Opera Zuid
School performances
A number of private performances will be given especially to schools. Click here for more information about the school performances.
Sung in Dutch
Order tickets
To ensure that, in spite of the current corona pandemic, your visit is as safe as possible, Dutch National Opera & Ballet follows the guidelines of the National Institute for Public Health and the Environment (RIVM). Read more
Loading tickets...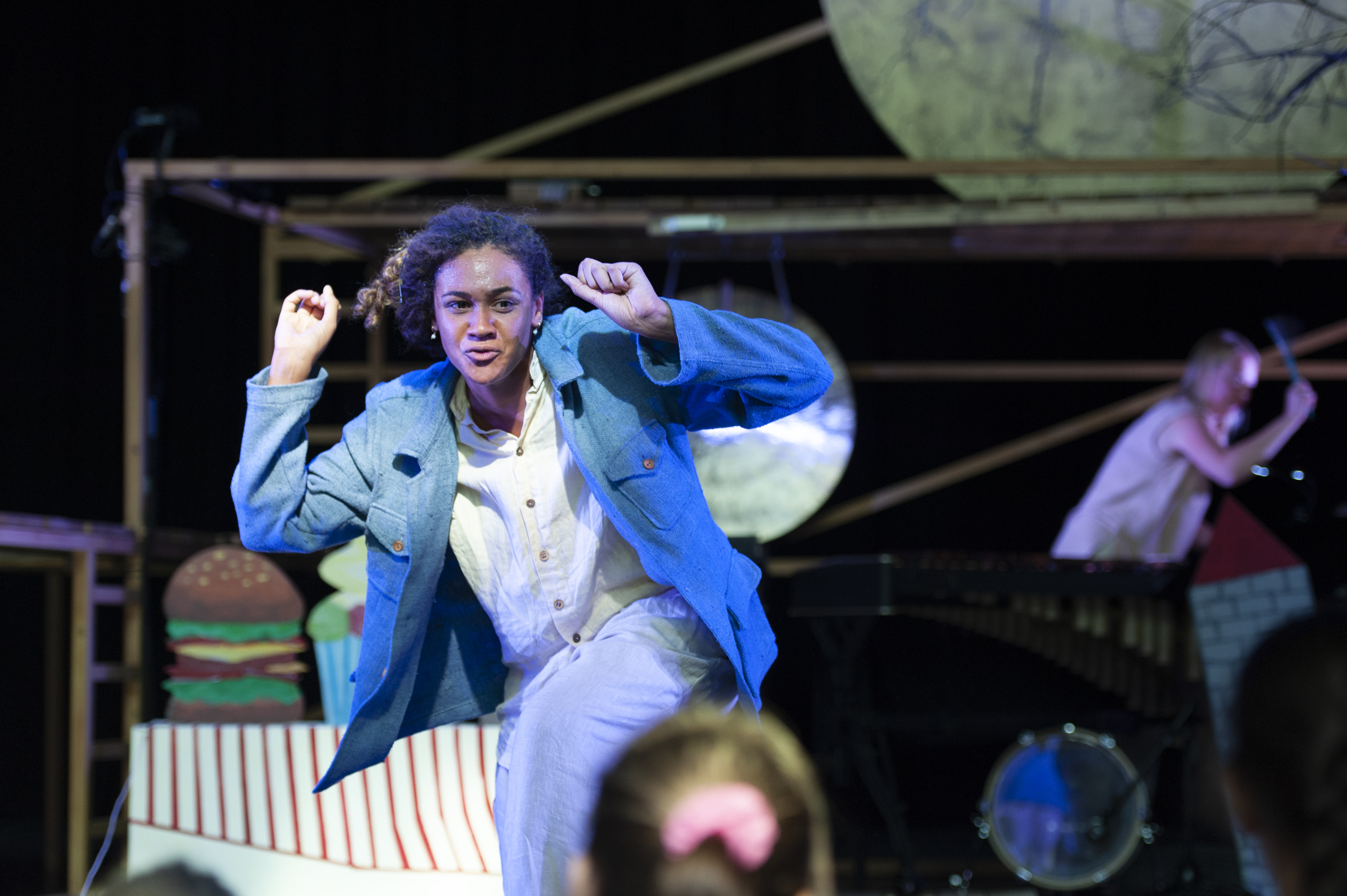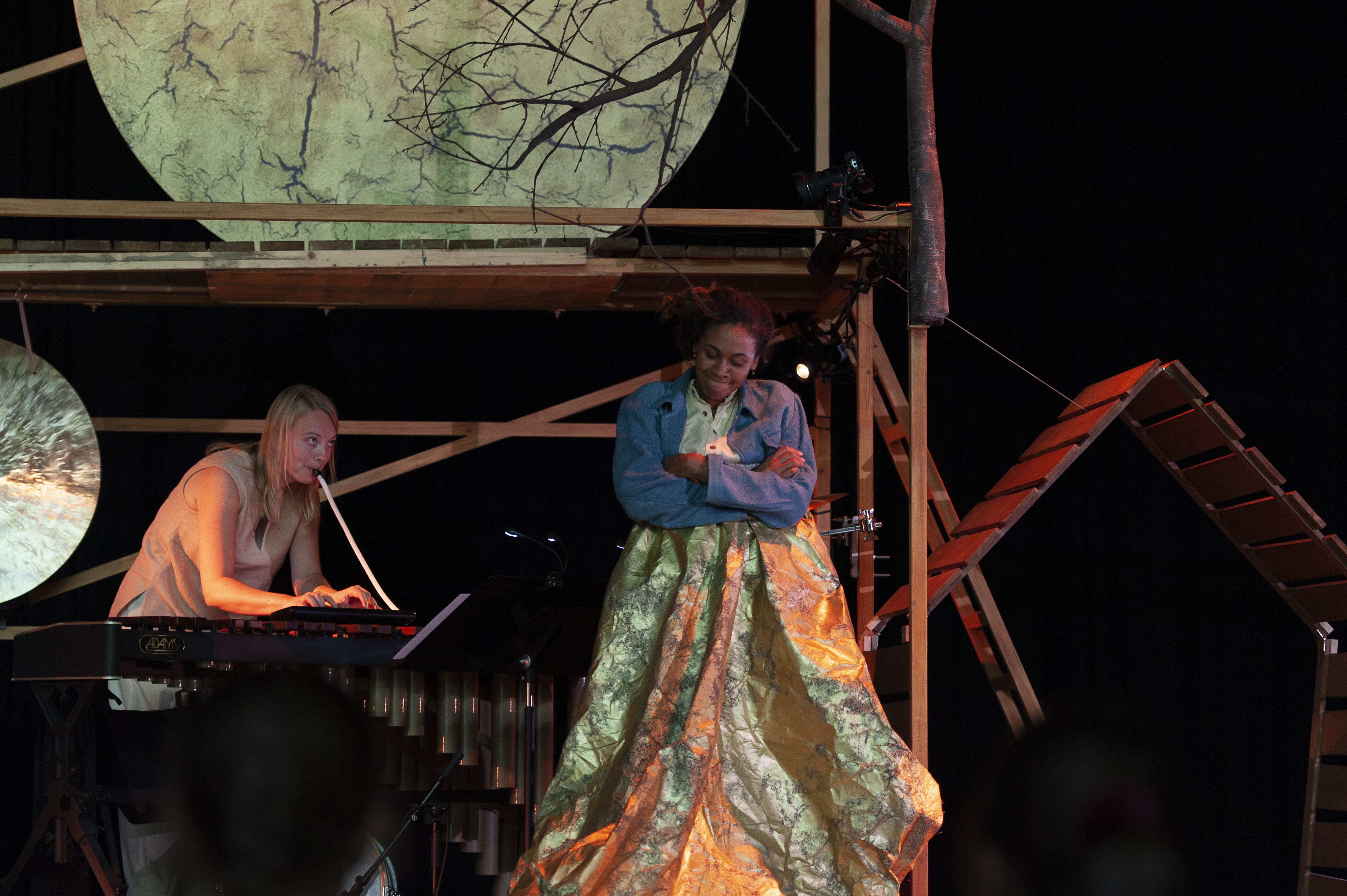 Rave reviews
In the media

1 October
A small, precious piece of music theater. With an arrangement of mezzo-soprano and percussion, it transports you to the world of fantasy.

11 February
The one-hour piece is an absolute recommendation for anyone who initially wants to approach the world of musical theater with caution and who prefers fairytale material with a socially critical foundation.

17 April
An appealing, expressive fairytale adaptation.

Can't get enough of opera? Discover more than 2.584 hours of:
arias and scenes

behind-the-scenes videos

interviews & articles