Photo: Marta Syrko
Location
Dutch National Opera & Ballet, Main Stage
Running time
2:10, incl. 1 interval
The Ice Maiden and The Firebird
Besides being today's most important classical ballet choreographer, Alexei Ratmansky is also one of the main criticasters of the Russian invasion of Ukraine. Following the staging of his Giselle in The Hague (2022), for the hastily founded United Ukrainian Ballet, Dutch National Ballet is now presenting in Stravinsky Fairy Tales two of his most successful and imaginative ballets: his dazzling Firebird and the European premiere of the poetic The Fairy's Kiss. Both are set to the magisterial music of Igor Stravinsky.
Dutch National Opera & Ballet recommends that children be at least 8 years old for this performance.
Photo: Marta Syrko
Credits
The Fairy's Kiss
European premiere 
Choreography  Alexei Ratmansky 
Music  Igor Stravinsky – The Fairy's Kiss (1928)
Set and costume design  Jérôme Kaplan
Lighting design  Jim Ingalls
Firebird 
Choreography  Alexei Ratmansky 
Music  Igor Stravinsky – The Firebird (1910)
Set design  Simon Pastukh
Costume design  Galina Solovjeva
Lighting design  Brad Fields
Musical accompaniment  Dutch Ballet Orchestra conducted by Matthew Rowe
School matinees
One performance of Firebird will be given especially for schools.
EUROPEAN PREMIERE OF THE FAIRY'S KISS
Ticket prices
Check out the ticket prices per price category via the link below.
Order tickets
Loading tickets...
19 June
Alexei Ratmansky is generally considered today's most talented classical choreographer (...) His new work
is everywhere – Paris, Toronto, Amsterdam, Miami, as well as New York
12 February
Alexei Ratmansky's latest ballet, The Fairy's Kiss, feels like skilful, page-turning prose that opens in each scene into different forms of poetry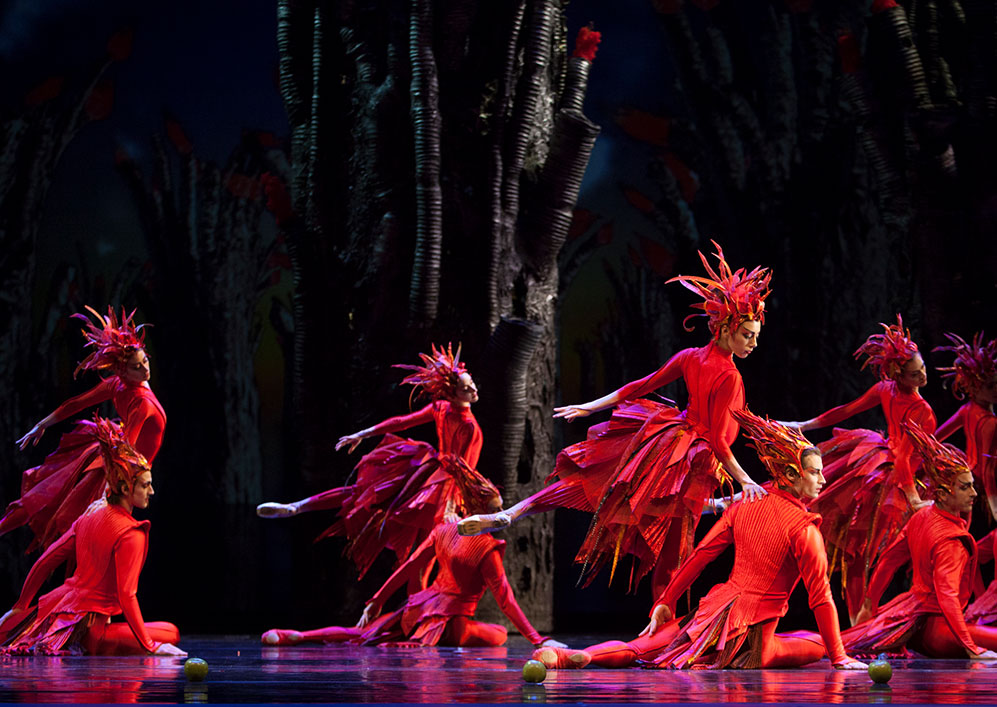 Fairy tales - Firebird (2014)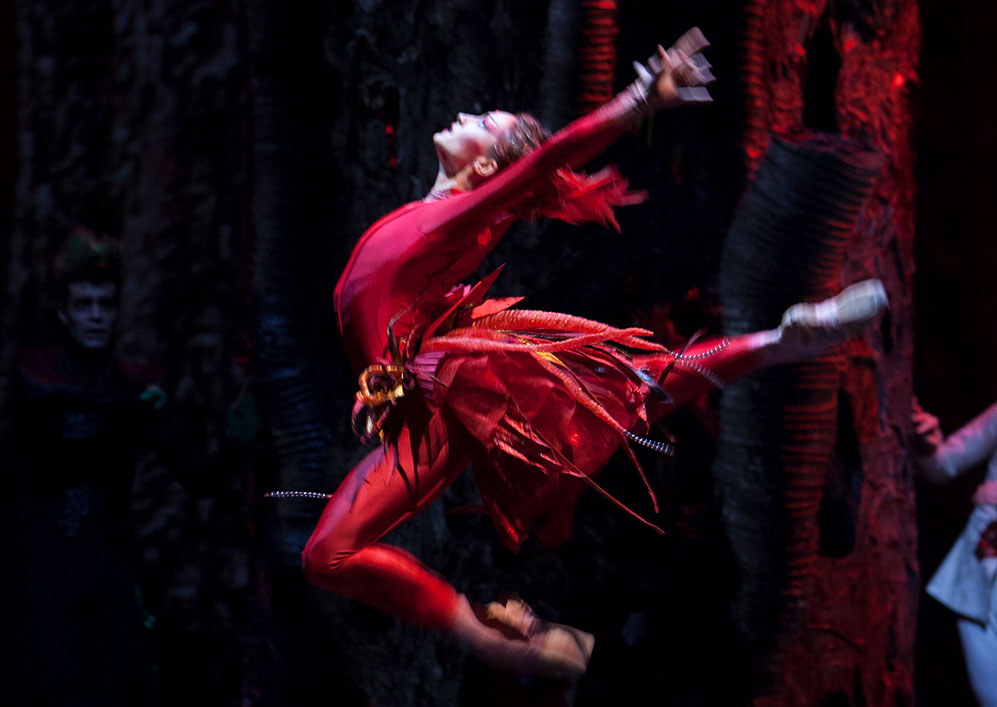 Firebird (2014)
Firebird (2014)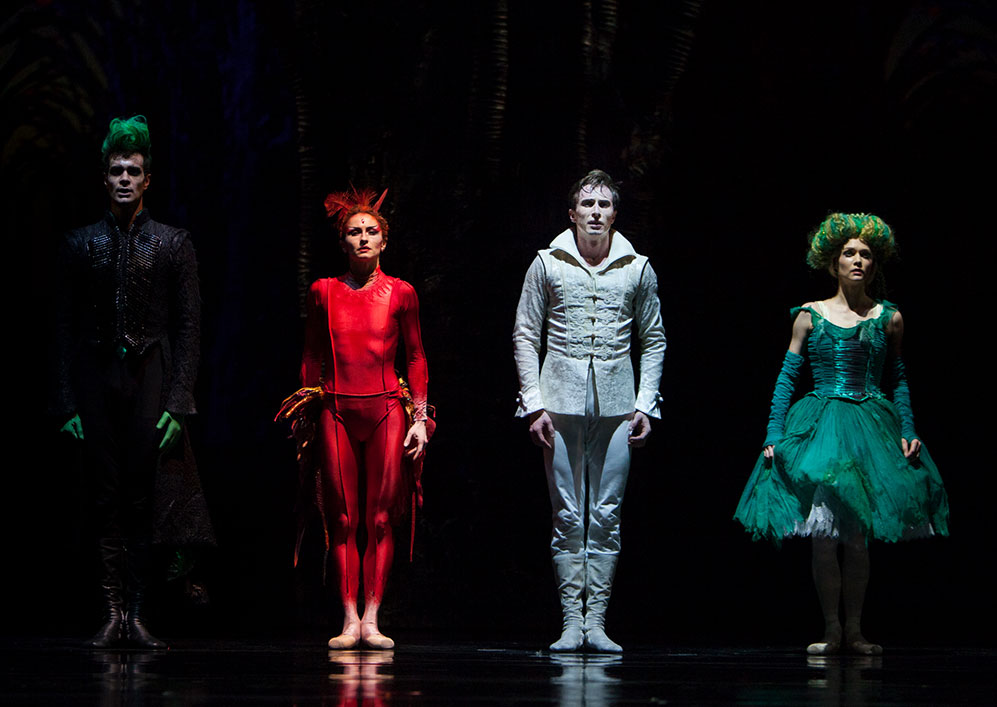 Firebird (2014)
Dutch Ballet Orchestra
Dutch Ballet Orchestra's mission is 'to inspire movement in dance'. Since its inception in 1965, the orchestra has been the proud musical partner of Dutch National Ballet and Nederlands Dans Theater. In every performance, the orchestra searches for inspiring synergy between music and dance, in order to give the audience a magical experience.
Introduction
An introduction will take place 45 minutes before the start of this performance, during which an expert will give background information and offer interesting perspectives on the performance, allowing you to get even more out of your theatre visit. The introductions are given in Dutch. They can be visited for free and without reservation, by showing your ticket for the performance.
Introduction Stravinsky Fairy Tales by: Lin van Ellinckhuijsen
Location: Souterrain