Location
Dutch National Opera & Ballet, Main Stage
Running time
2:10, incl. 1 interval
Colourful ode to an iconic artist
'Breathtaking explosion of colour'. That is how Theaterkrant described the world premiere of Annabelle Lopez Ochoa's Frida, in 2020. The production, which is now in demand internationally, tells the life story of one of the most intriguing artists of the twentieth century: the Mexican painter Frida Kahlo. Along with designer Dieuweke van Reij and composer Peter Salem, Lopez Ochoa made the magic of Kahlo's world tangible in her ballet.
Dutch National Opera & Ballet recommends that children be at least 10 years old for this performance.
Photo: Marta Syrko
Credits
Choreography  Annabelle Lopez Ochoa
Music  Peter Salem – Frida (2020)
Set and costume design  Dieuweke van Reij
Lighting design  Michael Mazzola
Dramaturgy  Nancy Meckler
Musical accompaniment  Dutch Ballet Orchestra 
conducted by Matthew Rowe; from 16 February by Johannes Witt
School performances
One performance will be given especially for schools.
THE MAGIC OF FRIDA KAHLO CAPTURED IN AN IMPRESSIVE BALLET
Ticket prices
Check out the ticket prices per price category via the link below.
Order tickets
Loading tickets...
Frida (2020) | Photo: Hans Gerritsen
Photo: Hans Gerritsen (2020)
Photo: Hans Gerritsen (2020)
Photo: Hans Gerritsen (2020)
Photo: Hans Gerritsen (2020)
Photo: Hans Gerritsen (2020)
Photo: Hans Gerritsen (2020)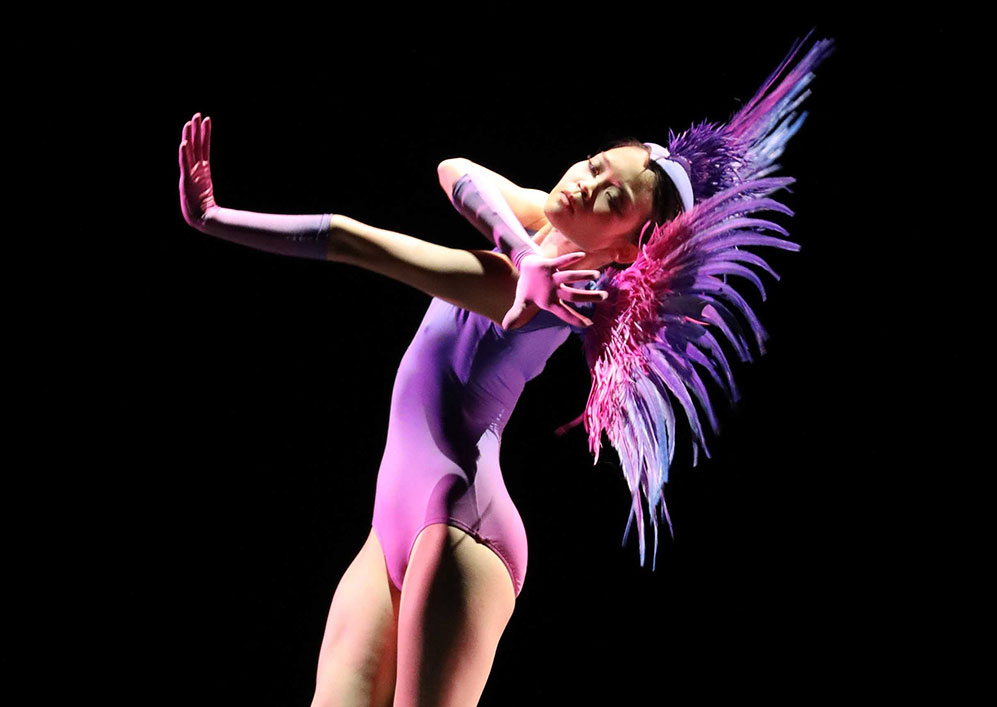 Photo: Hans Gerritsen (2020)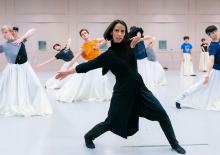 Altin Kaftira
Choreographer Annabelle Lopez Ochoa on Frida
'I wanted the ballet to stay close to my Latino-roots'
rave reviews
on the 2020 production
6 February
Frida stands proudly alone as an excellent new addition to the Dutch ballet repertoire
7 February
Frida is an unqualified ode to the joy of living and to female resilience
8 February
Frida is rock-solid. This ballet will undoubtedly conquer the world before long
Dutch Ballet Orchestra
Dutch Ballet Orchestra's mission is 'to inspire movement in dance'. Since its inception in 1965, the orchestra has been the proud musical partner of Dutch National Ballet and Nederlands Dans Theater. In every performance, the orchestra searches for inspiring synergy between music and dance, in order to give the audience a magical experience.
Introduction
An introduction will take place 45 minutes before the start of this performance, during which an expert will give background information and offer interesting perspectives on the performance, allowing you to get even more out of your theatre visit. The introductions are given in Dutch. They can be visited for free and without reservation, by showing your ticket for the performance.
Introduction Frida by: Lin van Ellinckhuijsen & Jacq. Algra
Location: Souterrain