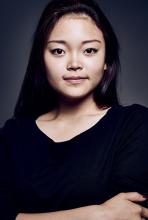 Photo: Sebastien Galtier
Riho Sakamoto (Osaka, Japan) started amateur ballet classes at the age of four, because her parents wanted her to develop a nice straight posture. And whenever she got the chance, she was always dancing. After a few years of classes in Japan, Riho moved to Washington DC at the age of ten to continue her training at the Kirov Academy of Ballet. In 2010, she won the gold medal at the finals of the Youth America Grand Prix in New York.
In 2014, Riho was admitted to Dutch National Ballet's Junior Company. Just one year later, she joined Dutch National Ballet, in the rank of élève. After that, her career progressed quickly. She was promoted every year, becoming a member of the corps de ballet in 2016, a coryphée in 2017, a grand sujet in 2018, a soloist in 2019 and principal in 2021 after her debut as Clara in The Nutcracker and the Mouse King.
Riho has performed many leading roles, including Princess Aurora in The Sleeping Beauty, Kitri in Don Quixote, the double role Odette/Odile in Swan Lake and the title role in Giselle and in Mata Hari.
CV
With Dutch National Ballet since: 
2014
---
Place of birth: 
Osaka (Japan)
---
Career with Dutch National Ballet:
Principal (2021), Soloist (2019), Grand sujet (2018), Coryphée (2017), Corps de ballet (2016), Élève (2015), Junior Company (2014)
---
Training: 
Kirov Academy of Ballet (Washington DC, United States)
---
Awards: 
2010: Youth America Grand Prix, gold medal
---