Subscriptions
A new season full of enchantment, poignancy, and meaning! You can learn more about it in our 2023-2024 season brochure. In addition to all Dutch National Opera and Dutch National Ballet productions, it includes interviews and background stories that we hope will entice you to visit our theatre next season.
Many performances are selling out quickly. We are pleased to offer you the opportunity to order a series of tickets for the upcoming season before regular ticket sales begin.
Benefits of a subscription
Aside from the ability to reserve the best seats at the best price in advance, there are additional benefits:
Never miss a performance
If you are unable to attend, you can easily exchange your tickets for another performance date via our customer service*

Enjoy even more benefits
For each performance in your subscription, you will receive a free programme book

Experience more
Throughout the season, you will be invited to a number of special and exclusive events

Take a look behind the scenes
With an opera subscription, you will receive our magazine Odeon in the mail, which will provide additional background information on the performances and Dutch National Opera
* Exchange fees are €3,00 per ticket, subject to availability
If you have any questions
We are at your service!
For questions or help to order your subscrption, please contact a staff member of Customer Service on 020 790 0079 (available on working days from 14:00 - 17:00) or via klantenservice@operaballet.nl.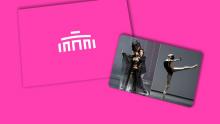 It is possible to pay for your subscription with your gift card. Click on the link below for more information and to check your balance.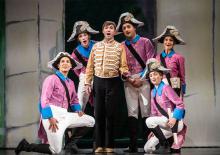 Operetta Land | Photo: Bart Grietens
Support
Our house or a company
Almost everything on stage is handcrafted in our workshops. Discover the world behind the scenes of Dutch National Opera & Ballet by becoming a donor or friend for as little as €50 per year. More information is available at the link provided below.