What are the Giving Circles?
Culture lovers who have a warm heart for ballet can support Dutch National Ballet by joining the Geefkringen. You then agree to donate an amount of at least € 1,000 annually for at least five years. Thanks to a tax benefit, you can get up to about half of your donation back from the tax authorities and you become a member of a Geefkring (net) for less than € 30 per month.
Gift circle members make a significant contribution to Dutch National Ballet. As a thank you, we like to involve you as a member of the Giving Circle very close to our company and our dancers.

As a Giving Circle member you are welcome at special activities behind the scenes, you have the opportunity to meet the dancers in person, receive our Friends magazine and receive priority when selling tickets and discounts in the National Opera & Ballet shop. As a Gving Circle member, you can indicate what you want your contribution to benefit from.
What we have achieved
Thanks to the support of our Giving Circles
Four involved Giving Circles
Corps de Ballet Circle
From €1,000 annually
Exclusive behind-the-scenes activities

Priority ticket sales

Invitation to the Season Preview Party
Coryphee Circle
From €5,000 annually
Special cloakroom service

You are welcome at the intermission and premiere drinks

A tour behind the scenes

An annual lunch with the management

Plus all Corps de Ballet Circle privileges
Soloist Circle
From €10,000 annually
You are welcome to the annual Ballet Diner

You will meet the new dancers personally

Plus all the privileges of Giving Circle Coryphees
Prima Ballerina Circle
From €25,000 annually
You determine the purpose of your donation yourself

The ability to follow the artistic process of a production

A personal event around a ballet of your choice

Plus all the privileges of Giving Circle Soloists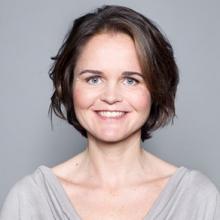 Manager Private Fundraising Dutch National Ballet
Why they support Dutch National Ballet
"Ballet is an unimaginable combination of top sport and art, it is clever and beautiful. The National Ballet could use a little push. It is unique that such a small country has such a grand ballet that is among the best in the world."
- Otto & Marieke Waterlander
"Besides the great performances, I enjoy the convenience of ordering the best seats in the theater. By using the special ticket service for Giving Circle members. It is no longer possible to order too late and miss tickets, wonderful!"
- Frederik Redelé
"For us, watching ballet is the ultimate way of relaxation. Every time we are impressed by the level of Dutch National Ballet. If you look at the time and energy that the dancers give, I think it is important to contribute as well."
- Erik van Duijn & Jan Willem Grandia