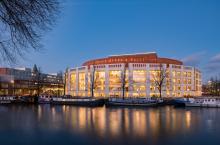 We are ready for it. Are you?
20 January 2022
TO THE CABINET AND MEMBERS OF THE HOUSE OF REPRESENTATIVES,
Art is like oxygen to the mind. No human being can live without it. It is precisely for this reason that the lack of it is growing every day. We miss the inspiration, sparkle and emotion. As performing artists, we have done everything we can for almost two years to keep moving and stay visible. Our audience is too important to us. Despite all the limitations, we have managed to reach our audience in all kinds of creative ways. Adapting is becoming increasingly difficult due to changing measures with hardly any preparation time. We demand clarity: we don't want to keep going back and forth. We need clear guidelines on how to work our way back to performing for large audiences again. We have long since proven that this can be done safely. It is now up to you to show us that you take us seriously as performing artists.
We are ready for it, are you?
On behalf of all performing artists
DANS 155 / Bird Productions / Club Guy & Roni / Conny Janssen danst / Dadodans / Dansateliers / De Dansers / Dansgezelschap De Stilte / Danstheater AYA / Groundbreakers / ICK / Introdans / ISH Dance Collective (St. Balls) / IRC (Illusionary Rockaz Company) / Korzo Producties / CaDance Festival / LeineRoebana / MAAS Theater en Dans / Nationale Opera & Ballet / NBprojects / Nederlands Dans Theater / Nederlandse Dansdagen / OFFprojects / Panama Pictures / Plan d- / the Ruggeds / Sally Dansgezelschap Maastricht / Scapino Ballet Rotterdam / SHARP/ArnoSchuitemaker / SHIFFT / Veem House for Performance / WArd/waRD / MUZIEK Amstel Quartet / Amsterdam Baroque Orchestra and Choir / Amsterdam Klezmer Band / Amsterdam Sinfonietta / Asko/Schönberg / Calefax Rietkwintet / Cappella Amsterdam / Cappella Pratensis / Cello 8ctet / Doelen Ensemble / Domestica Rotterdam / Orkest de Ereprijs / Holland Baroque Society / Jazz Orchestra of the Concertgebouw / Laurenscantorij/Laurens Vocaal / de Nederlandse Bachvereniging / Nederlands Blazers Ensemble / Nederlands Kamerkoor / New European Ensemble / Noordpool Orkest / Orkest van de 18e Eeuw / Percossa / Pynarello / Ragazze Quartet / Sinfonia Rotterdam / Slagwerk Den Haag / Tomoko Mukaiyama Foundation / Wishful Singing / ZO! Gospel Choir / THEATER Afslag Eindhoven / Alles voor de Kunsten / theater het Amsterdamse Bos / theater Artemis / Bambie Mimetheatergroep / 't Barre Land / Black Sheep Can Fly / BonteHond / Stichting Theater- en Productiehuis Almere / Boogaerdt/Van der Schoot / BOT Muziektheatergroep / Club Gewalt / Dood Paard / Dudapaiva Company / ECHO Toneelgroep / Female Economy / jeugd- en muziektheater het Filiaal / Firma MES / Fred Delfgaauw / Studio Peer / de Gemeenschap / George & Eran Producties / theater Gnaffel / Golden Palace / Holland Opera / Hollands Diep / House of Nouws / Houten Huis, het / Internationaal Theater Amsterdam / Ism & Heit (studio Julian Hetzel) / Jakop Ahlbom Company / Jan Vos Toneelgroep / Jeugdtheater Sonnevanck / Kompagnie Kistemaker / Theatergroep Kwatta / het Laagland / Lotte van den Berg / St. Third Space / Maatschappij Discordia / Toneelgroep Maastricht / MATZER theaterproducties / MaxTak / Mugmetdegoudentand / het Nationale Theater / New Dutch Connections / Nieuwe Oogst (Generale Oost) / Nineties Productions / Noord Nederlands Toneel / het NUT / Oorkaan / Toneelgroep Oostpool / Opera2day / OpusOne / Orkater / Peergroup / Eigen Werk Theaterteam (Pieter Tiddens) / muziektheater De Plaats, / PS|Theater / Puy du Fou Nederland BV / Raaf Muziektheater / theater Rotterdam / Rotterdams Wijktheater / Rudolphi Producties / Schippers&VanGucht / Silbersee / STIP theaterproducties / Studio Dries Verhoeven / stichting Stuim (Schweigman&) / theatergroep Suburbia / Tall Tales Company / Theater AanZ / Theater Bellevue / Theater RAST / Theater Stut / Theater Utrecht / de Theatertroep / De Toneelmakerij / Toneelschuur & Stichting Toneelschuur Producties / Trouble Men / Tryater / Ulrike Quade Company / Urban Myth / de Veenfabriek / Via Berlin / Vis à Vis / het Volksoperahuis / Walden Collectief / Warme Winkel / Wat We Doen / Tg Winterberg / YoungGangsters / Theaterproductiehuis Zeelandia / Het Zuidelijk Toneel / Akoesticum / Bijlmer Parktheater / Bureau Vanaf2 / Force Finance Holding BV / Holland Festival / Het Huis Utrecht / Musicalmakers / Plein theater / TENT / Theatermaker/Theaterkrant (st. BPN) / NAPK