Location
Dutch National Opera & Ballet , Main Stage + Tour
Running time
2:15, incl. 1 interval
Romantic classic
In 2009, Rachel Beaujean and Ricardo Bustamante created their own new version of what is probably the most romantic production in the classical ballet repertoire. Their successful interpretation of Giselle conquered not only the hearts of Dutch audiences, but also those of spectators in countries like Spain, China and Colombia. Beaujean says, "If it's presented well, Giselle goes much further than skin-deep."
Dutch National Opera & Ballet recommends that children be at least 10 years old for this performance.*
Photo: Marta Syrko
Credits
Choreography  Marius Petipa, after Jean Coralli and Jules Perrot 
Production and additional choreography  Rachel Beaujean and Ricardo Bustamante 
Set and costume design  Toer van Schayk
Music  Adolphe Adam – Giselle (1841)
Musical accompaniment  Dutch Ballet Orchestra conducted by Ermanno Florio / second conductor during the tour Nathan Brock
'Giselle is our Night Watch, as it were'
* Tip: Going to a performance with kids? Take advantage of public transport! From 22 July to 30 November 2023, it's free for children aged 4 to 11! Check here for more information.
Ticket prices
Check out the ticket prices per price category via the link below.
Order tickets
Ticket sales for touring performances take place via the theatre in question.
The matinee performance on 5 November will feature an audio description, making it extra accessible for the blind and visually impaired. Would you like to use this service? Do not order your tickets online; instead, contact customer service at customerservice@operaballet.nl or +31 20 62 55 45 5. Please specify that you wish to buy a ticket with a blind interpreter.
Loading tickets...
Dutch National Ballet (2015) - Wili's | Photo: Angela Sterling
Wili's | Photo: Angela Sterling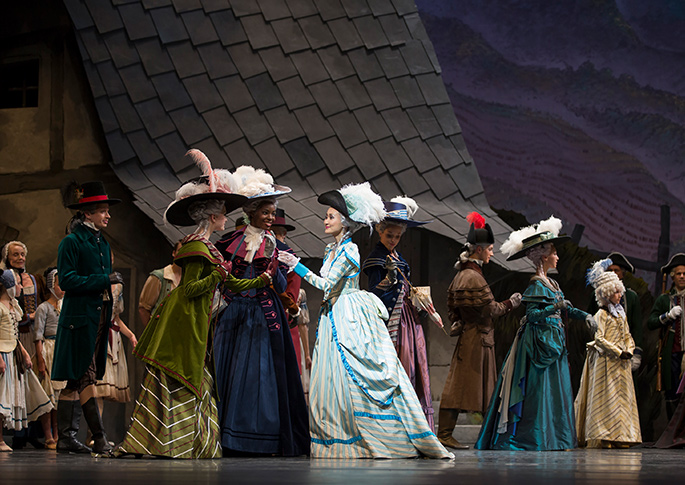 Photo: Angela Sterling
Dutch National Ballet (2020) | Photo: Marc Haegeman
Photo: Marc Haegeman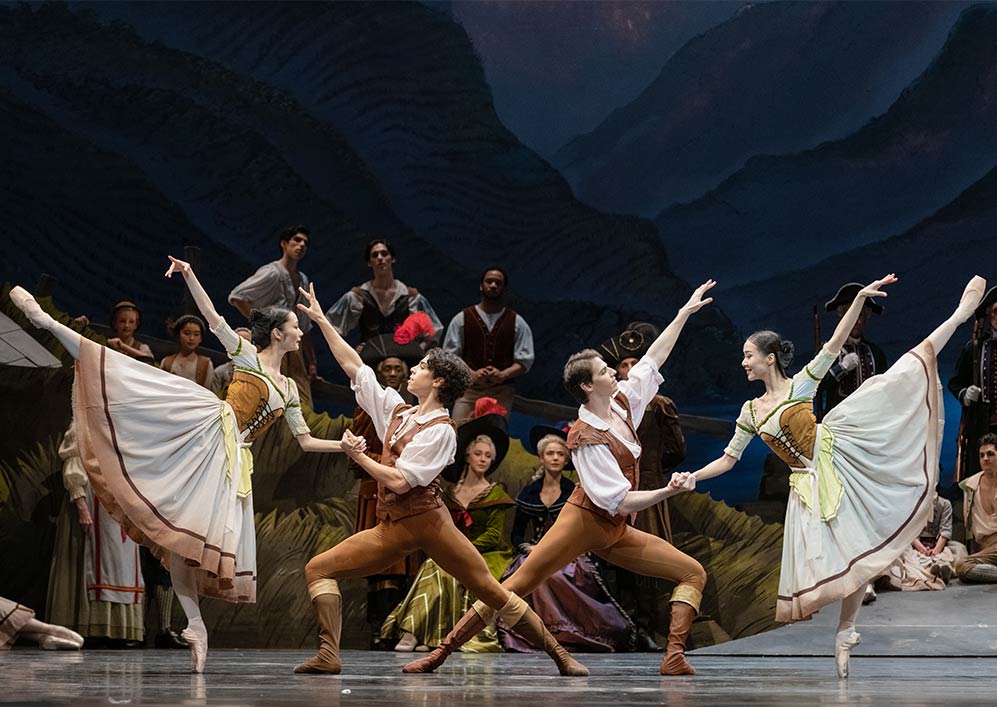 Photo: Marc Haegeman
Dutch Ballet Orchestra
Dutch Ballet Orchestra's mission is 'to inspire movement in dance'. Since its inception in 1965, the orchestra has been the proud musical partner of Dutch National Ballet and Nederlands Dans Theater. In every performance, the orchestra searches for inspiring synergy between music and dance, in order to give the audience a magical experience.
The Story of Giselle - an animation
Can't get enough of ballet? Discover more than 3,487 hours of:
ballet classes

behind-the-scenes videos

interviews & articles

fragments

games & quizzes