Location
Tour, The Netherlands
Running time
1:40, incl. 1 interval
A mix of modern and classical ballet
Since its foundation in 2013, Dutch National Ballet's Junior Company has secured a remarkable place in the international dance world. This season, the company is going on another tour of the Dutch theatres, presenting an extremely varied programme that includes world premieres by Wubkje Kuindersma, Joshua Junker and Sedrig Verwoert, alongside a wellknown classic - the 'Pas de quatre' from The Sleeping Beauty - and Blink, a contemporary work full of energy and emotions by Juanjo Arqués. 
Photo: Marta Syrko
Credits
Pas de quatre - The Sleeping Beauty
Choreography  Sir Peter Wright
Music  Pjotr Iljitsj Tsjaikovski
Promise (world premiere)
Choreography  Sedrig Verwoert
Music  Floating Points, Pharoah Sanders and The London Symphony Orchestra 
Blink
Choreography  Juanjo Arqués
Music  Max Richter
nosotros (world premiere)
Choreography  Wubkje Kuindersma
Music  Johann Sebastian Bach
Remembrance (world premiere)
Choreography  Joshua Junker
Music  Hidden Orchestra, Balmorhea
Order tickets
Tickets for performances at venues other than Dutch National Opera & Ballet can be purchased at the theatre where the performance will take place. For questions about ticket sales, please contact the theatre in question.
Loading tickets...

31 January
Eager, talented young dancers are the attraction of 'Ballet Bubbles' ... In the performance 'Ballet Bubbles', members of the Junior Company get to showcase their skills. With his organic style and subtle hip-hop elements, Joshua Junker delivers the surprise of the evening.
30 January
French-Egyptian dancer Luca Abdel-Nour steals the show in the compilation programme 'Ballet Bubbles' ... Young Dutch choreographer Joshua Junker also proves to be a surprise, with his energetic, hip piece Remembrance.

27 January
Kuindersma allows [in nosotros, ed.] young dancers to come together as one breathing organism and tear open the skies ... The most memorable performance is the premiere Remembrance by the very young choreographer Joshua Junker (24). His premise, "the career of humanity" ...

27 January
Beautiful young talents with personality ... For five ballets, the enthusiastic Junior Company (JC) of Dutch National Ballet knows how to entertain its audience superbly. ... [Remembrance] A dynamic finale to a very successful evening by a company with wonderful dancers in development, personalities sometimes already.

30 January
Junior Company dancer Luca Abdel-Nour (19) is going to be a great dancer ... You cannot get around his [Joshua Junker, ed.] theme: how to reconnect with our bodies, the base of our existence, in our fast-paced technological society. Relevant and entertaining; the youngsters know how to do that.
Ballet Bubbles - nosotros | Photo: Michel Schnater
Ballet Bubbles - nosotros | Photo: Michel Schnater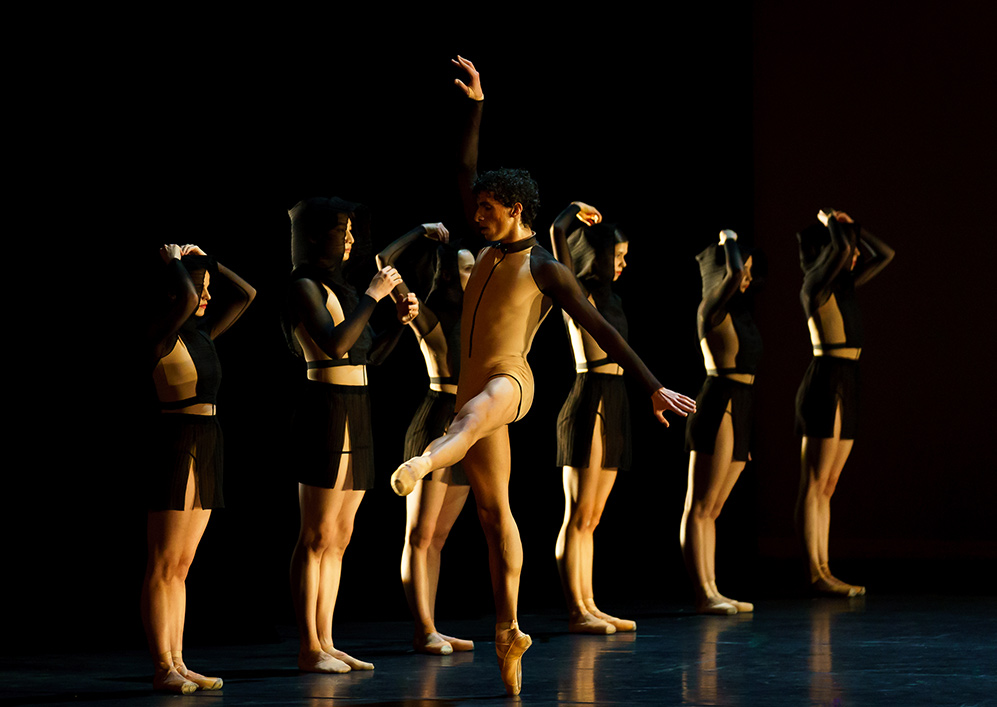 Ballet Bubbles - nosotros | Photo: Michel Schnater
Ballet Bubbles - Promise | Photo: Michel Schnater
Ballet Bubbles - Promise | Photo: Michel Schnater
Ballet Bubbles - Pas-de-quatre | Photo: Michel Schnater
Ballet Bubbles - Blink | Photo: Michel Schnater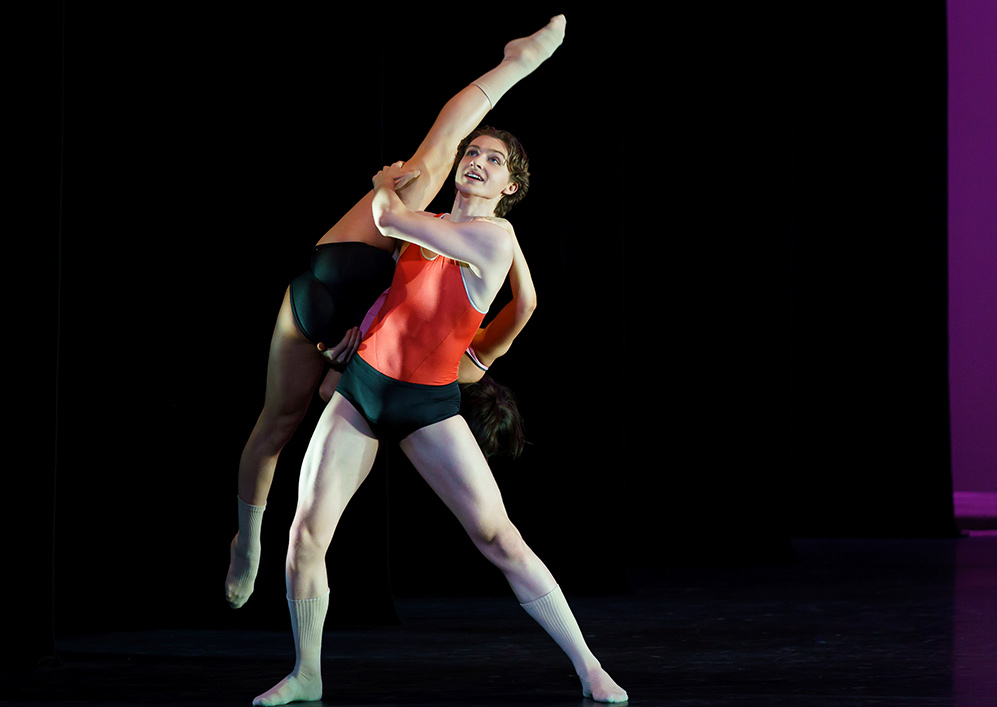 Ballet Bubbles - Blink | Photo: Michel Schnater
Ballet Bubbles - Remembrance | Photo: Michel Schnater
Ballet Bubbles - Remembrance | Photo: Michel Schnater
Ballet Bubbles - Remembrance | Photo: Michel Schnater
Rehearsal Ballet Bubbles - Blink | Photo: Altin Kaftira
Rehearsal Ballet Bubbles - Blink | Photo: Altin Kaftira
Rehearsal Ballet Bubbles - nosotros | Photo: Altin Kaftira
Rehearsal Ballet Bubbles - nosotros | Photo: Altin Kaftira
Rehearsal Ballet Bubbles - Promise | Photo: Altin Kaftira
Rehearsal Ballet Bubbles - Promise | Photo: Altin Kaftira
Rehearsal Ballet Bubbles - Remembrance | Photo: Altin Kaftira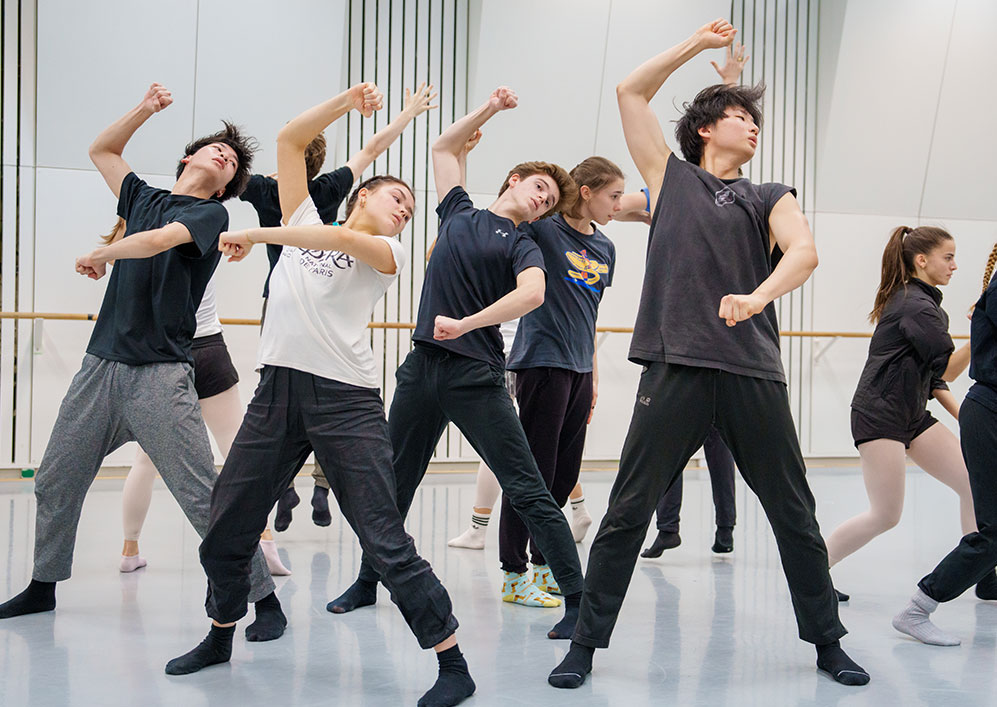 Rehearsal Ballet Bubbles - Remembrance | Photo: Altin Kaftira
Rehearsal Ballet Bubbles - Pas de quatre | Photo: Altin Kaftira
Rehearsal Ballet Bubbles - Pas de quatre | Photo: Altin Kaftira

Can't get enough of Ballet? Discover more than 3,487 hours of:
ballet classes

behind-the-scenes videos

interviews & articles

fragments

games & quizzes