Location
Dutch National Opera & Ballet, Auditorium
Running time
See duration below

Tribute to the grandmaster of Dutch ballet
In 2007, the Hans van Manen Festival, organised by Dutch National Ballet for the occasion of Van Manen's seventy-fifth birthday, was the highlight of the theatre season. This summer, Van Manen will turn ninety, and once again the international dance world is coming together to pay homage to the grand master of Dutch ballet.
This year, a total of eight dance companies and ensembles are taking part in the festival:
Credits
4 unique programmes with 19 groundbreaking pieces
Music
Louis Andriessen, Johann Sebastian Bach, Ludwig van Beethoven, Benjamin Britten, David Byrne, Jean-Yves Daniel-Lesur, Henryk Mikolaj Górecki, Joseph Haydn, Guy Klucevsek & Alan Bern, Frank Martin, Carlos Micháns, Frederic Mompou, Arvo Pärt, Astor Piazzolla, Robert Schumann, Erkki- Sven Tüür, Peteris Vasks, Jacob ter Veldhuis and Heitor Villa-Lobos
Musical accompaniment
Dutch National Ballet Orchestra conducted by Matthew Rowe and Jonathan Lo
Carel Kraayenhof Ensemble
8 companies celebrate Hans van Manen's 90th birthday

Various programmes
During the Hans van Manen Festival, various choreographies will be performed by different dance companies and ensembles. Click on the link below for an overview of all programmes and more information on the choreographies.
Introduction Hans van Manen Festival
10 June
The extremely classically shaped Smirnova launches herself as a beautiful new Van Manen dancer and loads every pose with restrained tension and earthy emotionality.

9 June
Hans van Manen never gets boring"

"Van Manen's ballets show self-confident people, bold, tough and sexy.

12 June
His jewels are behind him: the dancers of the Dutch National Ballet, who show how a Van Manen comes into his own in his timeless, musical classics.
Trailer - Programme I - Hans van Manen Festival

Trailer - Programme II - Hans van Manen Festival

TRAILER - PROGRAMME III - HANS VAN MANEN FESTIVAL
TRAILER - PROGRAMME IV - HANS VAN MANEN FESTIVAL
Hans van Manen Festival - Behind the Scenes
Podcast - Hans van Manen Festival
Lin van Ellinckhuijsen in conversation with Henk van Dijk, videographer from 1975 to 2018 with Dutch National Ballet and partner of Hans van Manen.
About working and living together with Hans van Manen.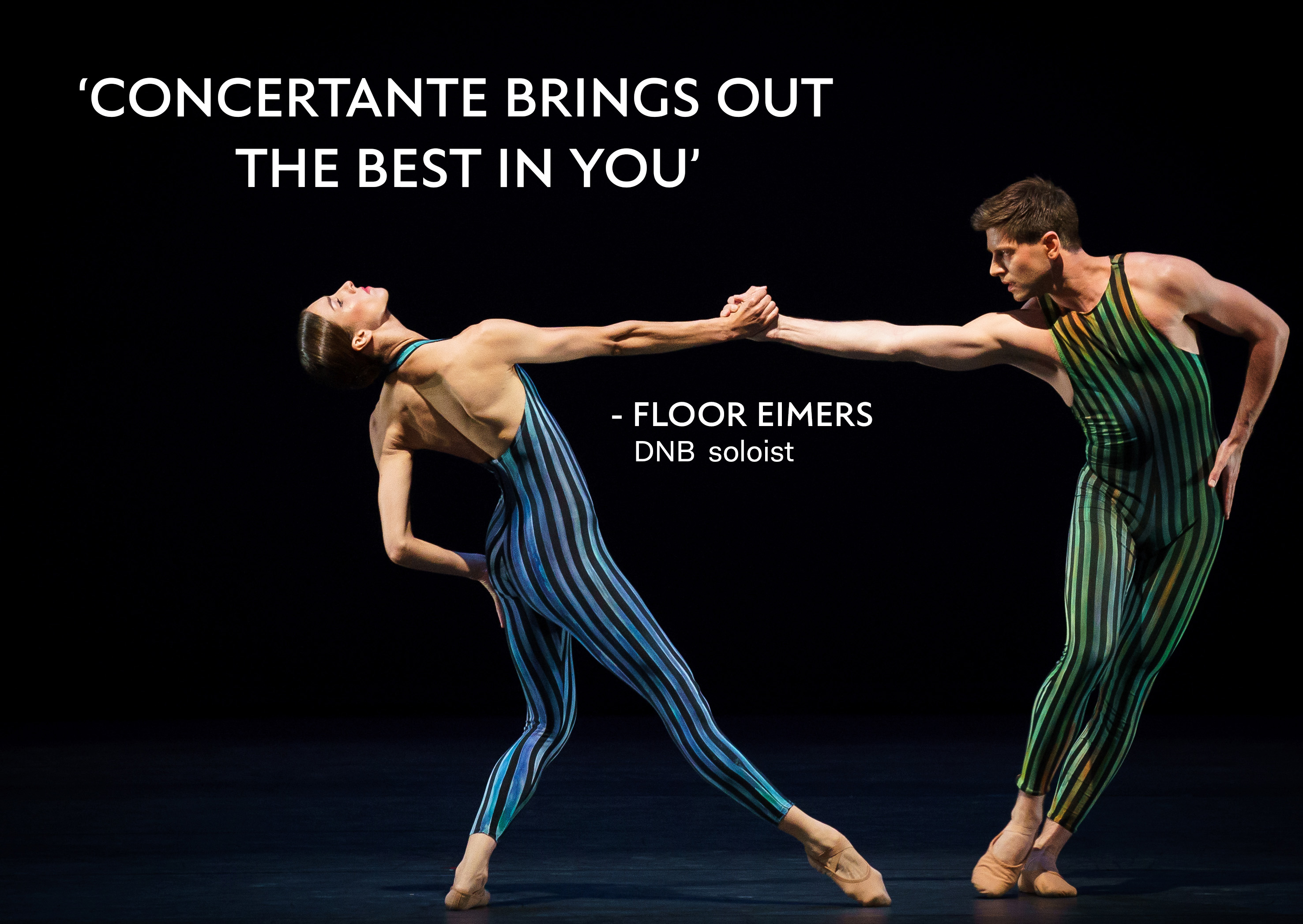 Concertante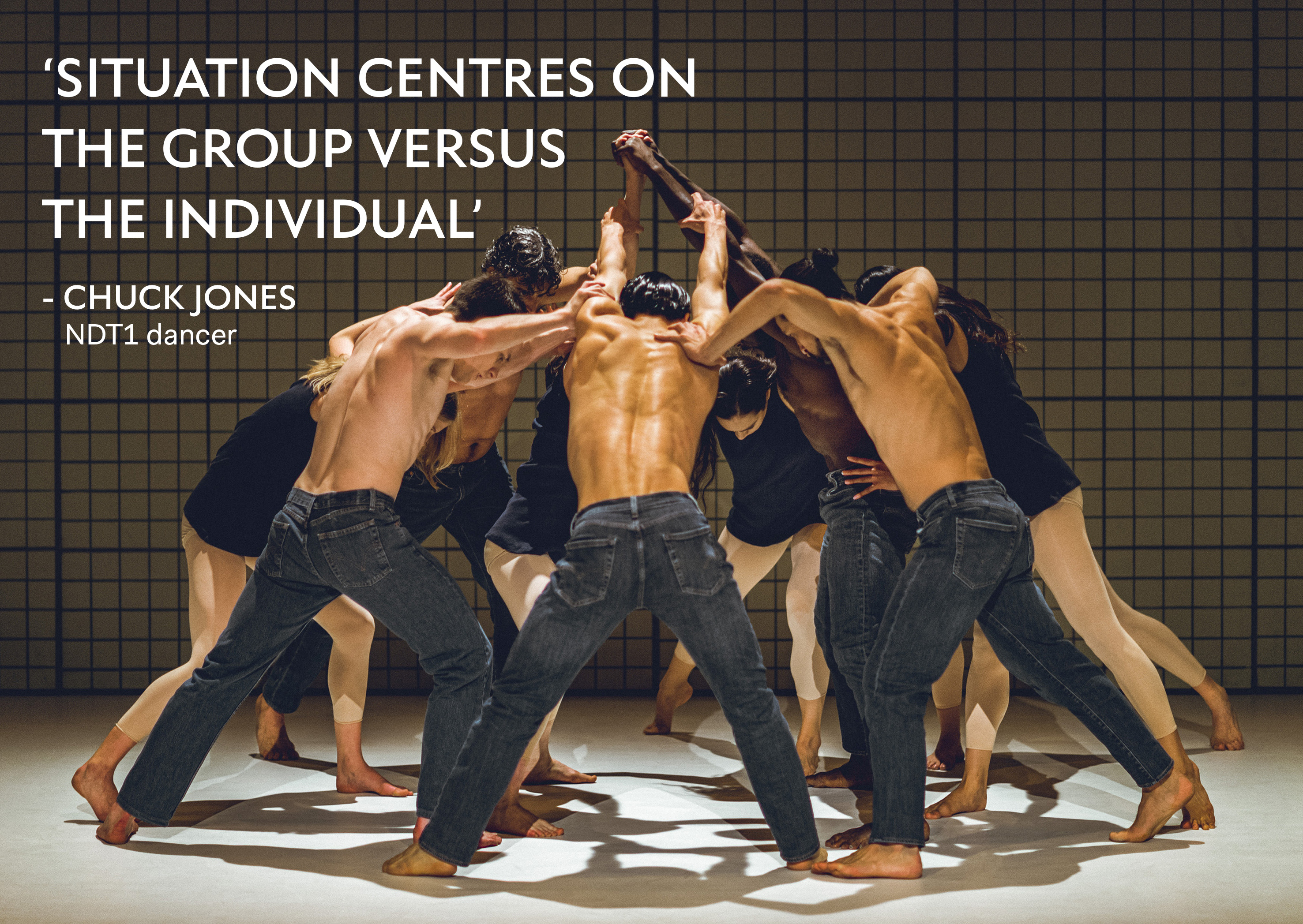 Situation
Polish Pieces
Grosse Fuge
Floor Eimers' thoughts on Concertante
"Hans' choreographies always make me feel like the ultimate dancer. I am able to portray who I am as an artist, but am also given the space to just be Floor. This is certainly the case with Concertante: it brings out the best in you. The movements are very powerful, enabling the dancer to be in excellent form on stage. My partner and I have to find a flow that's just right and that Hans is happy with. This means we are very attuned to one another: we look around, covertly catch each other's eye and make sure all of our movements are in sync. This creates dramatic tension on stage, which we experience together – between the two of us and with the entire group."
Read more about dancers' thoughts on the Van Manen repertoire here!
A festive year packed with Hans van Manen initiatives
This year is a festive one as it is the year that Hans van Manen will celebrate his ninetieth birthday. Various initiatives have therefore been taken to honour the grandmaster of Dutch ballet, including the Hans van Manen Festival, a documentary series, an exhibition and a book!

Dutch National Ballet Orchestra
conducted by Matthew Rowe and Jonathan Lo
Since its inception in 1965, the orchestra has been proud to accompany its partners, Dutch National Ballet and Nederlands Dans Theater. The working method is unique in the Netherlands.
Partner

Can't get enough of Ballet? Discover more than 3,487 hours of:
ballet classes

behind-the-scenes videos

interviews & articles

fragments

games & quizzes