Dates
19 & 27 December 2020

December is traditionally the month of ballet. In no other month so many people, all over the world, visit a ballet performance. This year Dutch National Ballet is organising an exuberant, festive Christmas Gala.
Enjoy this exclusive night full of famous pas de deux and new works online with the whole family and let yourself be enchanted by an abundance of Broadway glamour and wintery snowflakes. 
From Nutcracker to Broadway glamour
The gala programme shows a cross-section of Dutch National Ballet's rich, versatile repertoire, with excerpts from the great ballet classics, masterpieces by international master choreographers and premieres created especially for the occasion.
Trailer: Magic in the theatre of Dutch National Opera & Ballet

The media about the Christmas Gala
21 December
[…] with of course (parts of) the Christmas ballet Nutcracker & Mouse King. This was a wonderful final piece, thanks in particular to Young Gyu Choi's ever-great jumping technique and the refined elegance of Maia Makhateli, who was recently named Dancer of the Year by Dance Europe magazine. In their great pas de deux, the dance really comes off the screen into the room..
23 December
Watching a ballet gala is like reaching for a candy jar. [...] The danced snowflakes from 'Nutcracker' created a Christmas atmosphere.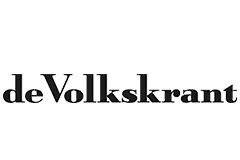 21 December
Several dancers managed to lift their performance above the bare entourage of a silent hall, with Maia Makhateli dancing best on camera with her expressive face, Anna Tsygankova with her flawless technique and Young Gyu Choi with his fiery energy.
Orchestra: Dutch Ballet Orchestra
Conducted by Matthew Rowe
Since its inception in 1965, the orchestra has been proud to accompany its partners, Dutch National Ballet and Nederlands Dans Theater. The working method is unique in the Netherlands