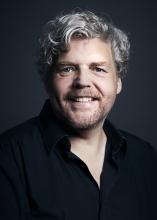 Photo: Laura Cnossen
The Dutch baritone Hans Pieter Herman completed his opera studies with distinction in Chicago. He perfected his singing and performing art under Joan Sutherland, Galina Vishnevskaya, Benjamin Luxon and Ira Siff.
Besides the opera stage, his professional career also includes the Art of Song and The American Songbook. His work has taken him from New York to Moscow, from Chicago to Antwerp, from Lyon to Doha, from Madrid to Odessa and from Lucca to Tel Aviv.
Since 2004, Hans Pieter has been working as a freelancer with the Chorus of Dutch National Opera. He received a permanent position as of the 2022/2023 season.