Interview Ted Brandsen
Director Dutch National Ballet
Dutch National Ballet was established exactly 60 years ago on August 31st this year. What began as a pioneering company with a unique, rebellious identity has evolved into one of the leading ballet companies in the world.
Dutch National Ballet
Productions season 21/22
In September, Dutch National Ballet will celebrate its 60th anniversary! View all productions of the festive anniversary season 2021/2022 here. 

Can't get enough of Ballet? Discover more than 3,487 hours of:
The dancers of Dutch National Ballet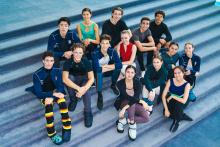 Altin Kaftira
The foundation of the Junior Company in 2013 created a stepping stone for young dancers to make the transition from the Dutch National Ballet Academy to Dutch National Ballet. The Junior Company bridges the gap between training and professional practice.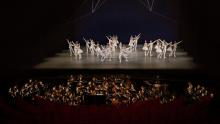 Dutch Ballet Orchestra's mission is 'to inspire the movement in dance'. Since its inception in 1965, the orchestra has been the proud musical partner of Dutch National Ballet and Nederlands Dans Theater.
'Ballet triggers something in people, it communicates directly with the soul'
Ted Brandsen

About Dutch National Ballet
Dutch National Ballet develops, produces and presents ballet at the highest international level. We aim to reach a wide public and to bring today's audiences into contact with the beauty and passion of this art form.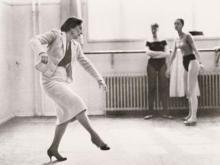 Dutch National Ballet is founded on 31 August 1961 through a merger of the Nederlands Ballet (Sonia Gaskell) and the Amsterdams Ballet (Mascha ter Weeme).