Dates
16 April 2021, 4 p.m.
Location
Dutch National Opera & Ballet, Online

Grimm's fairy tale as compelling story (4+)
A percussionist and a singer play and sing the story of a magical wish-fish that can make all your wishes come true. Goud! is infectious music theater for our younger audiences about wishing for lots, getting it all, and it still not being enough.
Credits
Libretto/text
Flora Verbrugge
Composition and musical rehearsal
Leonard Evers
Direction
Kenza Karin Koutchoukali
Dramaturgy
Wout van Tongeren
Scenography
Amber Vandenhoeck
Costumes
Leo van den Boorn
Singing and playing
Vera Fiselier
Nienke Nasserian
Percussion and playing
Jennifer Heins
Laura Trompetter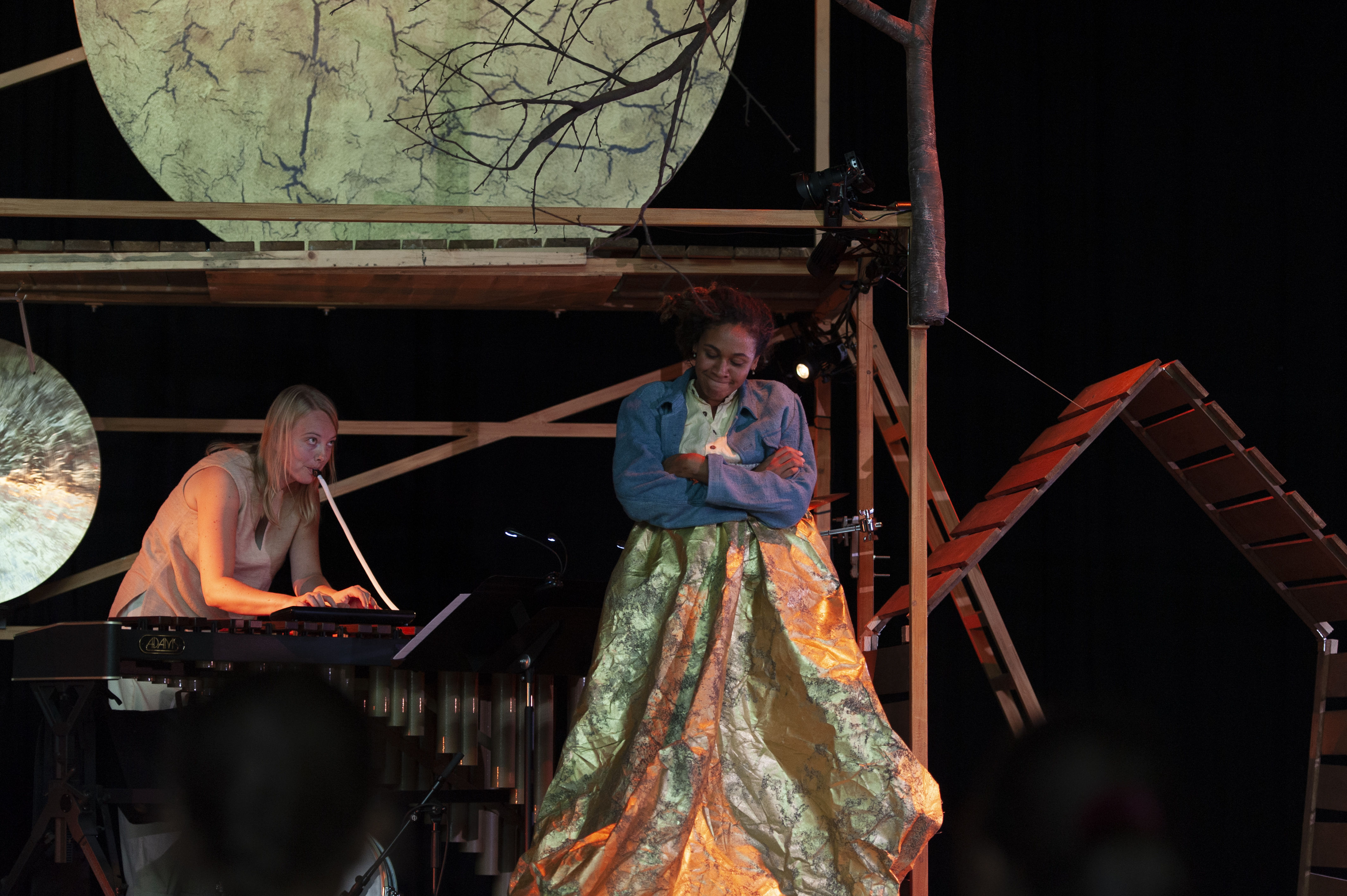 Children's Music Week
The 'Kindermuziekweek [Children's Music Week] is an annual event, organized by De Doelen and the Rotterdam Philharmonic Orchestra, to introduce children to live music. Until 2018 this was only in Rotterdam, but from 2019 we joined forces with 10 musical partners to make it a national event. This year, the online Children's Music Week will take place from April 9-18 and there are all kinds of activities to enjoy, from the operas A Song for the Moon and Gold! to baby concerts to DJ workshops.
Lovely reviews
in the media
1 October
A small, precious piece of music theater. With an arrangement of mezzo-soprano and percussion, it transports you to the world of fantasy.
11 February
The one-hour piece is an absolute recommendation for anyone who initially wants to approach the world of musical theater with caution and who prefers fairytale material with a socially critical foundation.
Order tickets
The stream of this performance can be viewed for free
on this page on 16 April at 4 p.m.
Loading tickets...
Goud! is being performed in the context of