Dutch National Ballet
The Dutch School
Hans van Manen, Rudi van Dantzig, David Dawson, Wubkje Kuindersma, Ernst Meisner and Remi Wörtmeyer
Dates
8-30 June (with reservation)
Location
Dutch National Opera & Ballet, Great hall
Running time
2:20 hours, 2 breaks
World-class repertoire from the Netherlands
The Dutch School offers a perfect sampler of the best that Dutch dance has achieved: dance that puts simplicity, clarity, musicality and the expressive qualities of the individual dancer at the forefront. It invites you to experience an incredibly wide range of vibes and emotions.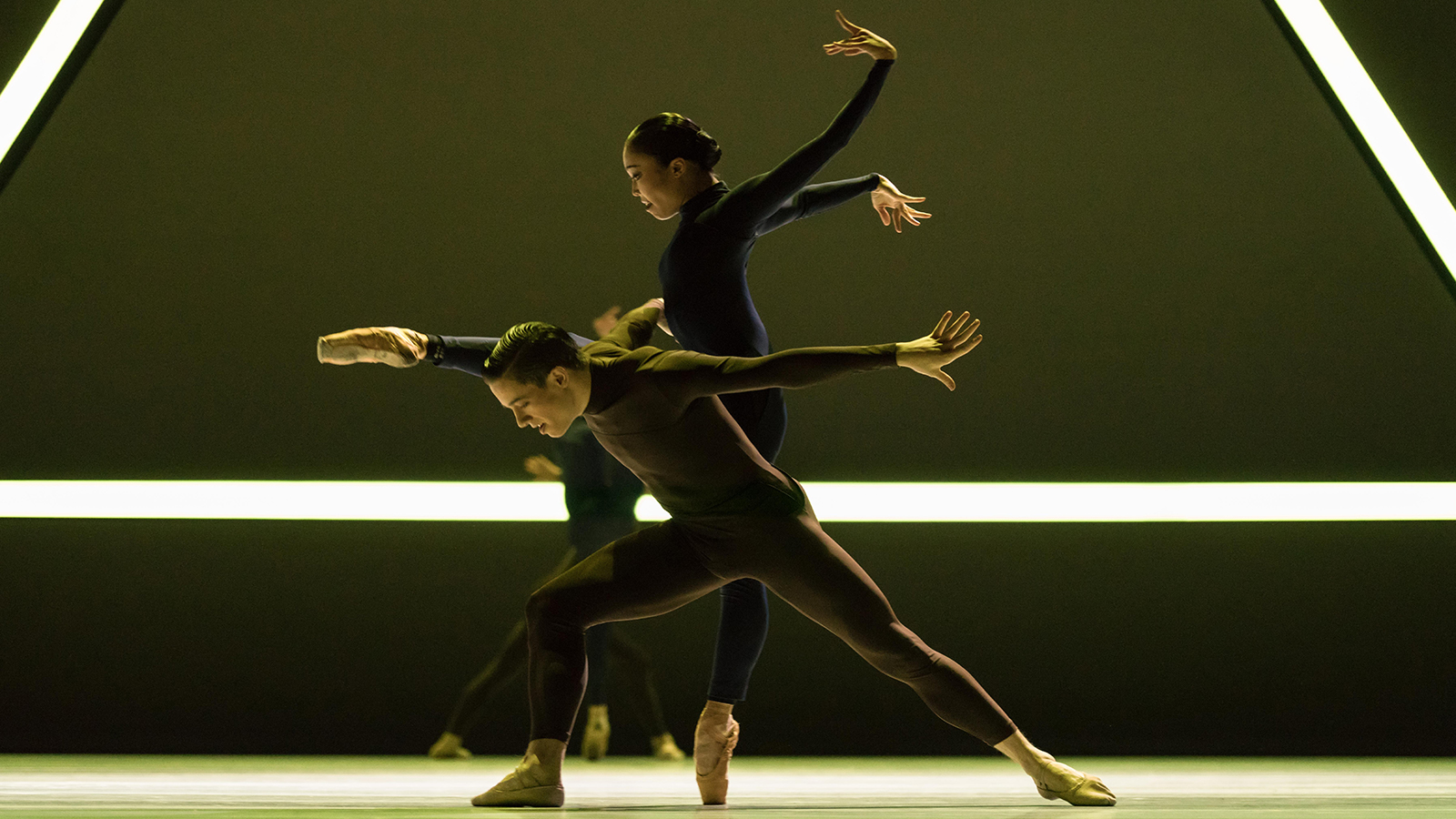 Programme
Besides ballets by Dutch Masters Hans van Manen and Rudi van Dantzig, you will see a Dutch premiere by associate artist of Dutch National Ballet David Dawson and the world premiere of a new, joint choreography by Wubkje Kuindersma, Remi Wörtmeyer and Ernst Meisner.
interesting articles & videos
Orchestra: Dutch Ballet Orchestra
Conducted by Marzio Conti 
Since its inception in 1965, the orchestra has been proud to accompany its partners, Dutch National Ballet and Nederlands Dans Theater. The working method is unique in the Netherlands
Credits
Choreography - Grosse Fuge
Hans van Manen
Set - Grosse Fuge
J.P. Vroom
Light - Grosse Fuge
Joop Caboort
Costumes - Grosse Fuge
Hans van Manen
Choreography - Prometheus
Wubkje Kuindersma
Ernst Meisner
Remi Wörtmeyer
Set - Prometheus
Tatyana van Walsum
Light - Prometheus
Carlo Cerri
Dramaturgy - Prometheus
Willem Bruls
Choreography - Voorbij gegaan
Rudi van Dantzig
Music - Voorbij gegaan
Fréderic Chopin
Costumes - Voorbij gegaan
Joop Stokvis
Light - Voorbij gegaan
Jan Hofstra
Choreography - The Four Seasons
David Dawson
Music - The Four Seasons
Max Richter
Set - The Four Seasons
Eno Henze
Costumes - The Four Seasons
Yukimo Takeshima
Light - The Four Seasons
Bert Dalhuysen
Order tickets
Due to the current rules in force to combat the coronavirus,
single ticket sales of this production have been postponed until further notice.
Loading tickets...